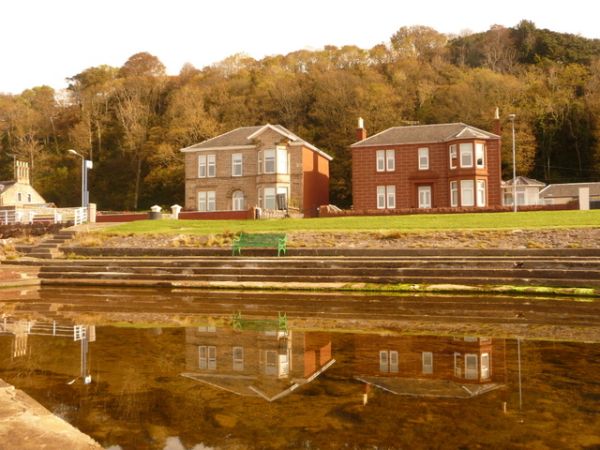 A home is not a home if it doesn't reflects your taste and style. If you are looking for a timeless, enchanting and enthralling theme for your home, then you can try nautical theme. This home decorating theme is not only fresh, but it can also cover every single nook and corner of your home and give it a more stylish, chic and rejuvenating look! And if you thought that changing your entire home theme may burn a hole in your pocket, then you can choose a few nautical items to revamp the image of your home! Try these tips for a home that speaks marine!
· Who has the Captain's Chest – 'Nautical' as a word is generally associated with burly captains with a mustache! So, your nautical theme home must have the secrets of an old captain buried in its chest. Have a storage space that looks like an old treasure box. This place can be used as a foot for bed or for keeping sweaters or other seasonally necessary items. It you want, you can add a room decor complementary cushion to the chest to use for dual purpose of sitting. You may also use it in your living room as coffee table.
· Marine style textile – If you can't revamp everything in accordance to nautical theme, then you can create subtle difference in your home theme by opting for marine style textile. For instance, use a navy blue comforter; complement it with red and white pillows that shout out in sailboat pattern. You can also add extra spice by choosing white curtains with sailboat patterns of decorative circular, life saving guard like cushions. Have crab designs on shower curtain or tie the curtains with a piece of rope!
· Maritime collection – A nautical theme is incomplete with maritime war collection. So, have vintage ship models in a bottle or have seashells glued to the bookcase. If you a chandelier, make it more vintage by adding a rope around it! You can add fishermen's net instead of blinds in the rooms.
· Light it like a beach – Try to brighten your home with lighting elements on the beach. The best way to do this is to have a lamp that looks like a lighthouse. Similarly, add a marine touch to the living with blue colored lights that hang from ceiling with a rope. Vintage lanterns will add a sophisticated look to overall decor!
So, what are you waiting for? Raid the market and find the best nautical themed items for your home!