Stains are an unavoidable part of kitchen usage. Every house-owner or restaurant owner is looking for kitchen designs that can keep it as much stain free as it can. Keeping this in mind, many interior designers suggest oil resistant products for decorating kitchen interiors. However, many house owners still prefer to stick to the traditional kitchen designs.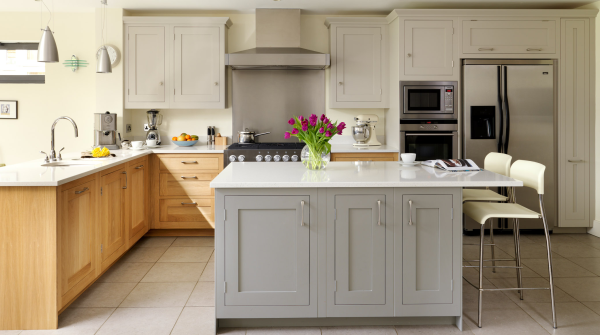 Traditional designers often prefer wood, thus making the kitchen a bit more difficult to maintain. A single stain of oil can damage the whole look of the wood kitchen cabinet or drawer. Hence, painted kitchen cabinets have gained a footing in the market. These painted cabinets are washable and cover stains if any. Moreover, they look fresh and are easy to maintain.
If you are inclined towards installing painted kitchen interiors then vibrant colors will make it look stunning and fresh. Bright shades not only make it look new but also add on to the light of the overall kitchen. The colorful cabinets do not make the stains appear distinctly. Moreover, maintaining it and removing the stains isn't really a tedious job.
They are water resistant in nature and can be washed easily. Quality check of these cabinets or furniture is a must. Understanding which quality you want and what goes well with your interiors is essential.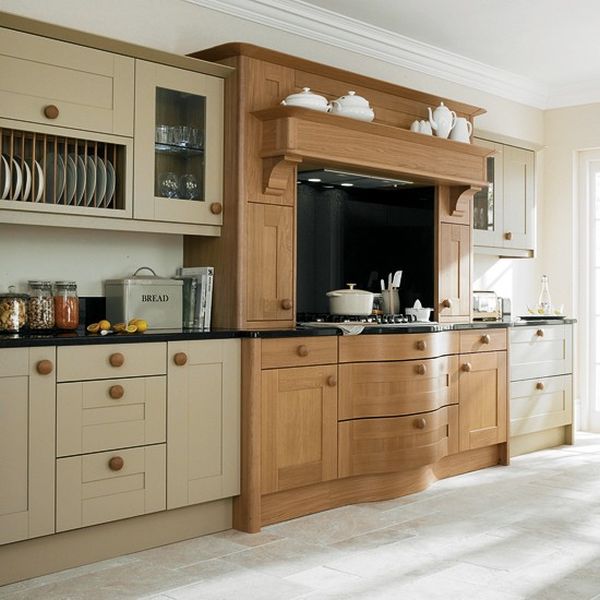 If you still insist on making your kitchen furniture more traditional and single colored then you can use oak kitchen cabinets. Oak is sturdy and gives a good finish to the products. Oak kitchen furniture is durable and can be made in lovely honey shades. To customize it more you can design curve specific dashing to the surfaces. Good quality oak furniture can handle loads of utensils, bottles and jars. You can keep large number of items in it without the fear of damaging it. However, do not clutter the top with kitchen gadgets or appliances.
Oak kitchen furniture can sustain rough and tough using conditions. Many interior designers consider oak as the perfect option, due to its long life and safety. Oak is safe even if you keep them besides fire or heat producing gadgets. Many are heat and fire resistant and hence a good option. The right oak kitchen furniture can be a good choice for your kitchen interior.
Summary
If wood has to be a part of your kitchen furniture, consider painted furniture and oak. Oak kitchen furniture is durable and easy to handle. Its characteristics like fire resistance, heat resistance etc can make it a good choice.