You may have found coffee tables made of different kinds of materials. However, you might not have seen tables that are made of automobile parts. There are designers who love experimenting with all types of stuff. Some such designers keep working on innovative furniture items that can give your home a special look and feel. However, people who appreciate such artwork would love to keep the coffee tables that are made of auto parts. Check out some wonderful designs of such coffee tables. Never know; you might like to own one of these.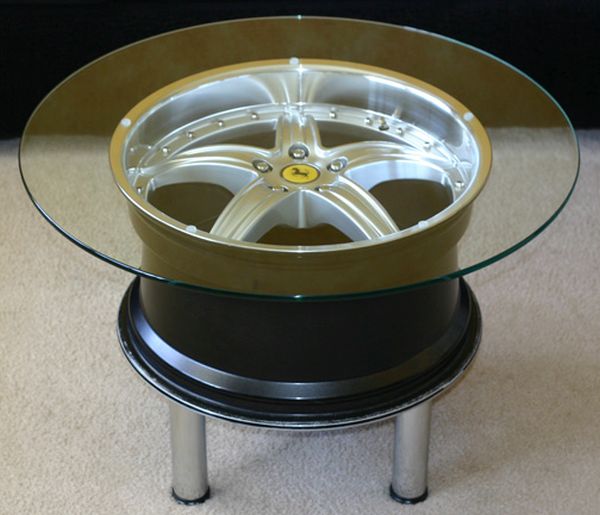 Car Part Coffee Table Set
Steven Shaver has designed an amazing collection of coffee tables created using spare car parts. Made using brake rotors of car, these stylish and shiny tables can be a great furniture for auto nerds. In fact, you may flaunt such a classy auto part table placed in your house.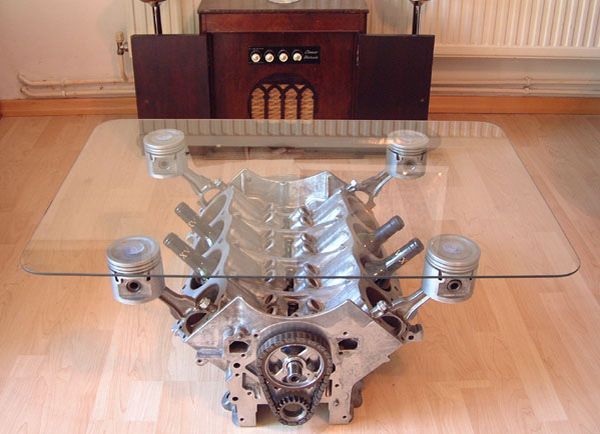 V8 Table
Created by Christoff brock, this is another cool design that has a base of the Rover V8 engine and a glass top. This coffee table gives a manly feel, as it looks robust. People who like cars, bikes and other automobiles would definitely find this coffee table appealing. Your house may get a creative look through such a table. This multifunctional table can even hold your beer bottles.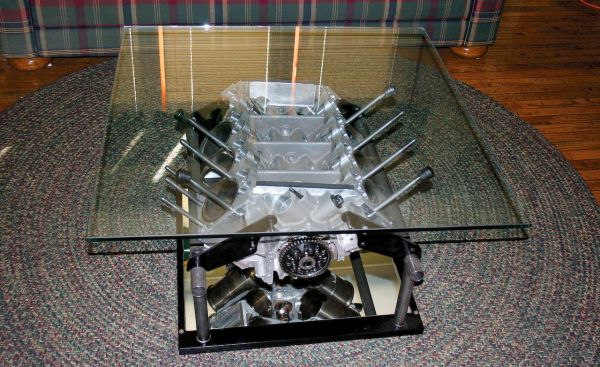 Engine Block Coffee Table
This coffee table has been designed using a rich trashed auto engine. An engine block has been used to construct the base of this table and the top is made of transparent glass. The table looks neatly designed and can match the look of your furniture in a living room.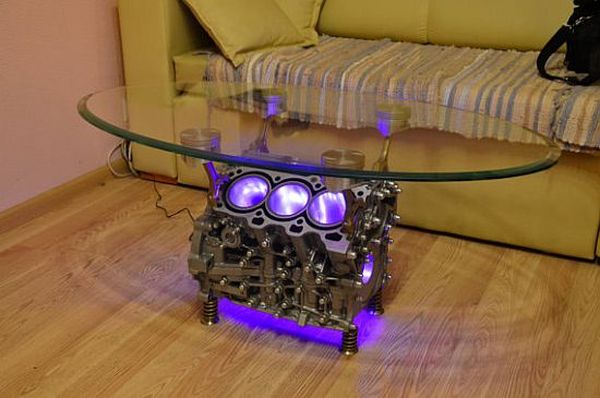 Top Gear Engine Coffee Table
Auto nerds would love to buy such an innovative creation that keeps reminding them of speed, cars and engines. The Top Gear Engine Coffee Table is made of a real Mazda 2.5 V6 engine. Designed by Andrejs Isajevs, this coffee table features a glass top that rests on the engine's four pistons. The Top Gear Engine coffee table features a clean and elegantly painted engine to achieve a new kind of finish. Each cylinder bore of this engine is installed with a pink LED strip in order to light up the table beautifully. Such a table can make any place glow.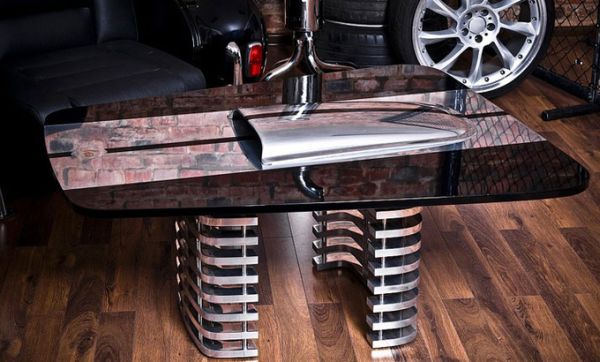 AC Cobra 427 Coffee Table
Designers Lukasz Siodmok and Andrzej Sapierzynski have designed a stylish and classy coffee table using spare parts from the old-time luxury car called AC Cobra 427. This table is handmade while still holding a wonderful finish.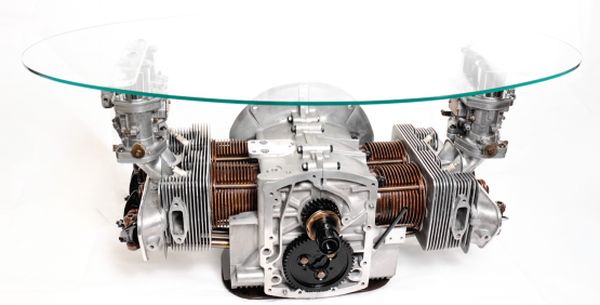 Porsche 356 Engine Block Coffee Table
A great piece of automotive decor, this table is made using rocker arm assemblies, cylinders and valve springs from a Porsche 356 engine block. Mirror polish is applied to the surface while the hardware is brass-polished.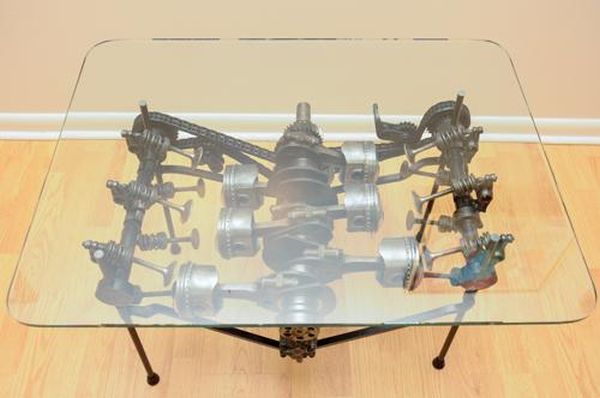 Porsche 911 Engine Internals Table
This table is made of Porsche 911 engine's internal parts like valves, pistons, rocker arms, camshafts, etc. Men will really like to see such decor in their rooms.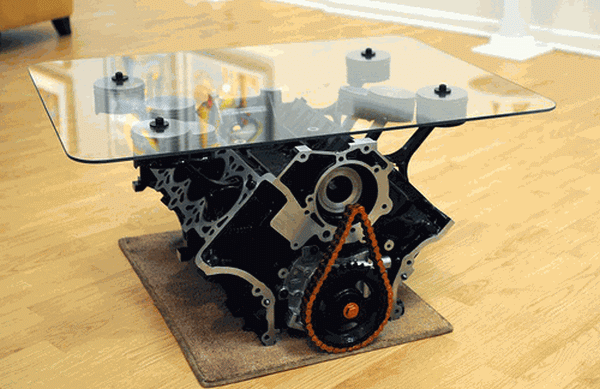 Mustang Engine Block Coffee Table
With Mustang engine block as its base and a glass sheet as the top, this table looks marvelous in an integrated form. This table is actually a custom-made unit, but is highly appealing for everybody who loves automobiles.
Summary:
For auto nerds, everything can be made in the form of automobiles. Such people would definitely appreciate designer coffee tables that are also available in the form of automobiles or are made of auto parts.