Every woman has a special relationship with her dresser. It a
confidant that holds the memories associated with her delicate trinkets and jewelry
that was gifted to her by a special someone, it is a place where she goes to
evoke the spirit of her femininity and beauty and it is the space where she
chants her power mantra each day when she gets ready to face the world.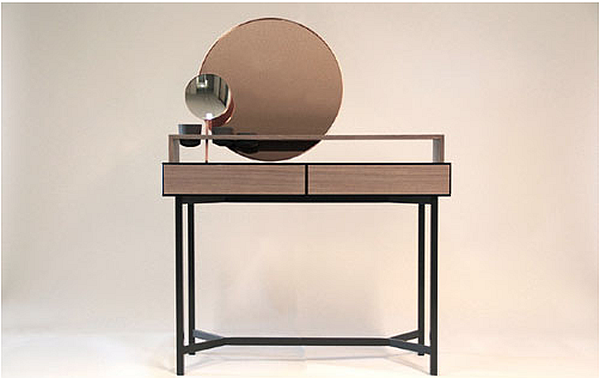 Designers at the all female design studio De Intuïtiefabriek,
thus know a lot about the way women connect to their dressers and this thought
led to the creation of the unusually chic 'Ornatu' . A part of the Virtu series
by the design studio, the dressing table is a refined approach to the commonplace
household fixture and looks to heighten the senses of the user with every
glance.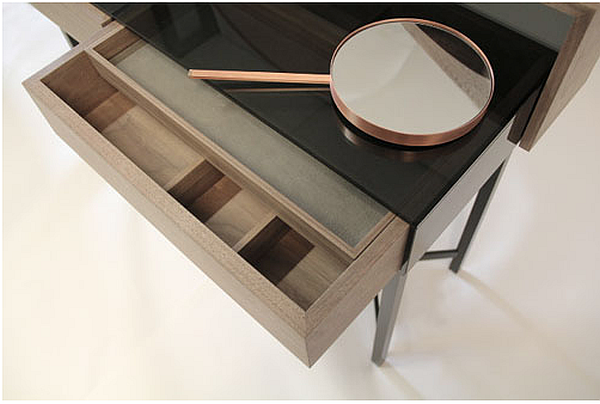 The dresser itself is designed to heighten the pleasure of
those intimate moments of the day when a woman is most likely to feel
vulnerable about her looks and herself. However, the unique combination of
materials used in the dresser aims at creating a playful and flirtatious space
that banishes all negative thoughts and allow ladies to find confidence in
their true beauty. The warm colored mirror takes center stage in the design
though the porcelain containers held up by the walnut 'bridge' do create a
sense of drama in the nifty little dresser. Walnut drawers are perfect for
holding dressing essentials like perfumes and jewelry and the layer of smoke
glass only works towards highlighting it further.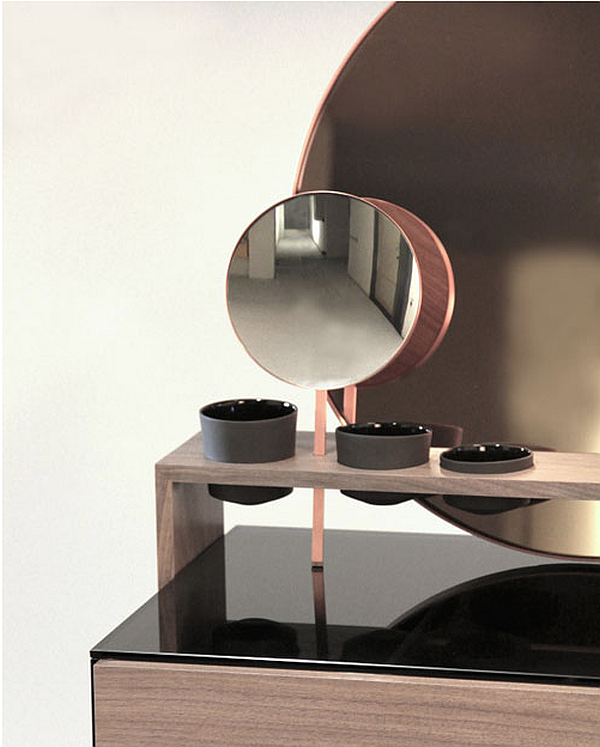 Taking the observer into a new world inhabited only by all
things beautiful, Ornatu evokes an almost fragile feeling though the pure and precise
construction of the dresser allows one to feel seduced by its charm and beauty.
By bending wood, blowing glass and slip casting porcelain, the designers have
also been able to provide superior construction to the dresser.