Tal Engel, an Israeli designer, has come up with the concept of a wood veneer bathtub. You will be amazed to know that the design of this bathtub is inspired by the technique of building Asian boats. This is the reason it looks like a wooden boat. Read on to know more about the concept of this bath called Otaku.
The background of Otaku design concept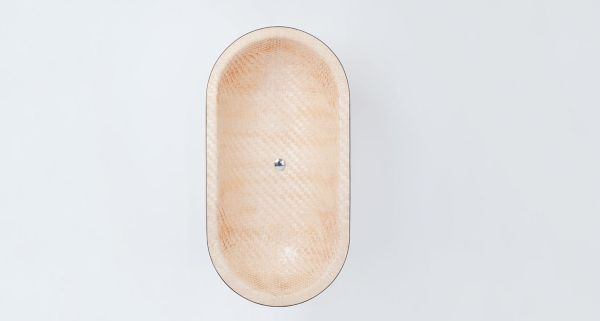 The concept lays an emphasis on a micro-cosmos relation between a boat and a bathtub, which both inspire two states of mind that are sailing and bathing. It forms the inside-out analogy that explains bathing as a paradoxical concept to sailing. Thus, the outside of a boat has been changed to the inside of this bathtub. It means that the water and wooden externals of a boat have been used as the bathtub's interiors.
Bathtub construction and appearance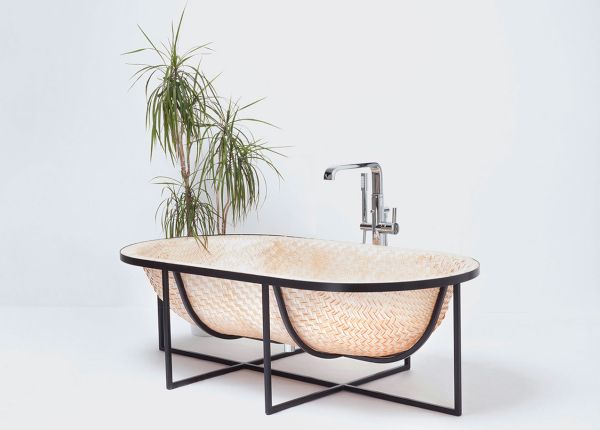 This product is made out of a sheet of pressed woven veneer. Maple veneer was pressed using steam due to which the wood became supple and prone to bending.When the structure dried, it was given a multilayered coating of resin. Because of this coating, the tub became watertight, as well as durable.
Its wireframe is carved out of thin metal profiles. The powder-coated steel wireframe of Otaku has been given a shape that makes the entire structure strong yet lightweight. Its construction is determined by the concept of a diamond sitting on a ring. The shape of the bathtub looks truly iconic.The overall construction of the Otaku bath appeals through its beauty and simplicity.
The usefulness of Otaku bathtub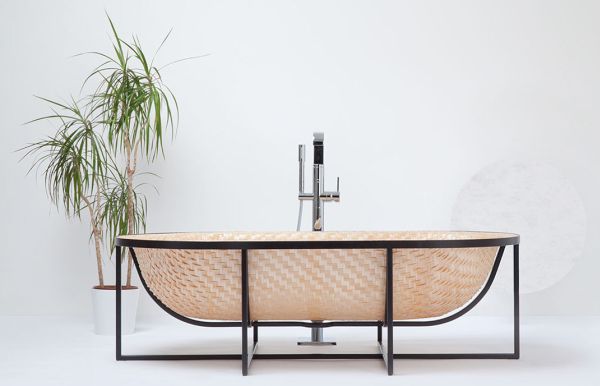 The wooden bowl of Otaku weighs just about 15 kilograms. However, it supports your weight very easily because of its special design technique. Thus, it offers you a unique bathing experience as if you have been floating in a light wooden boat on water. Since the material of the bath is resistant to water, you will not find any damagesafter using it over a long period. The product will not even ask for much maintenance. It can be quite useful for those who desire to have unique and innovative personal use items in their homes.
Otaku is a strong and durable bathtub whose creation is uniquely inspired by Asian boat designs. Thus, this beautiful product also adds beauty to your bathing experience. You may relate it to the sailing experience you get in a wooden boat.
Source : Talengel.Com