A small bedroom space can be hard to decorate, especially when it comes to setting up storage spaces to keep essential items like pillows, bedsheets and blankets, etc. A small space will also make it difficult for you to keep knickknacks like spectacles, books, lamps and the clock, etc. within easy reach. Thankfully though, there are some simple bedside storage ideas that can work great in these small spaces and help you store plenty of items in the same space without making it look cluttered in the process. Here are some of those tips that can come to your aid in this situation.
Combine the Bedside Table with Drawers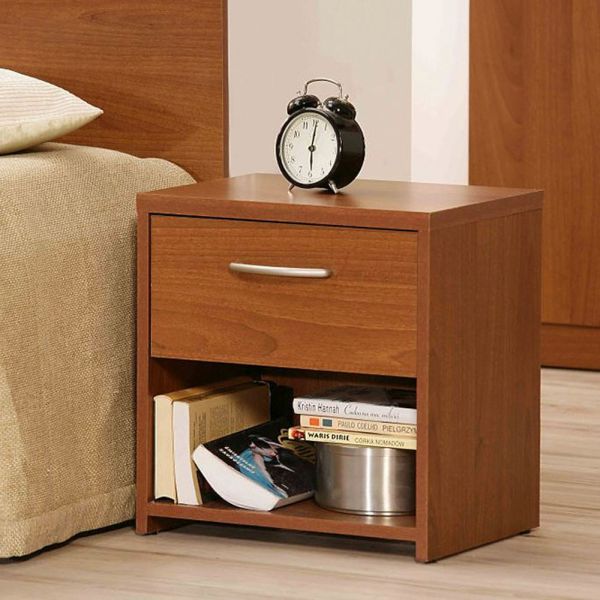 Include maximum functionality in a bedside table by incorporating a chest of drawers with it. The drawers can be used to store essential items while the top can be used as a base for a lamp, mobile stand and so on.
Repurpose Old Furniture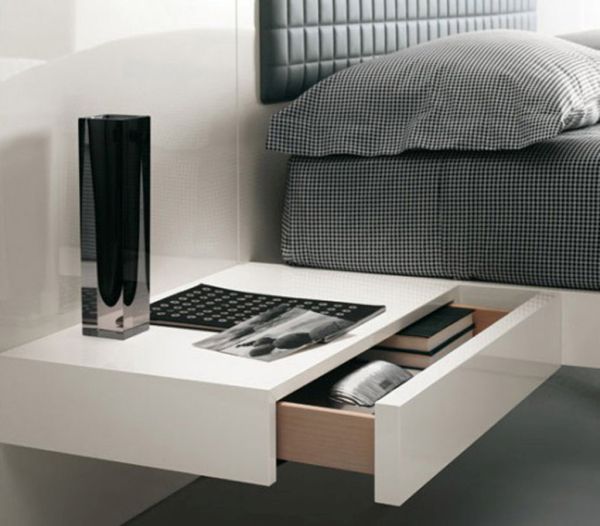 Why go to the bother of buying an entirely new beside unit when you can repurpose old furniture around the house? For instance, an old wooden crate or metal trunk can be repurposed to serve as a bedside unit. In addition to offering a nice storage solution to a small space, this can add a lot of character to your bedroom.
Reduce Furniture Size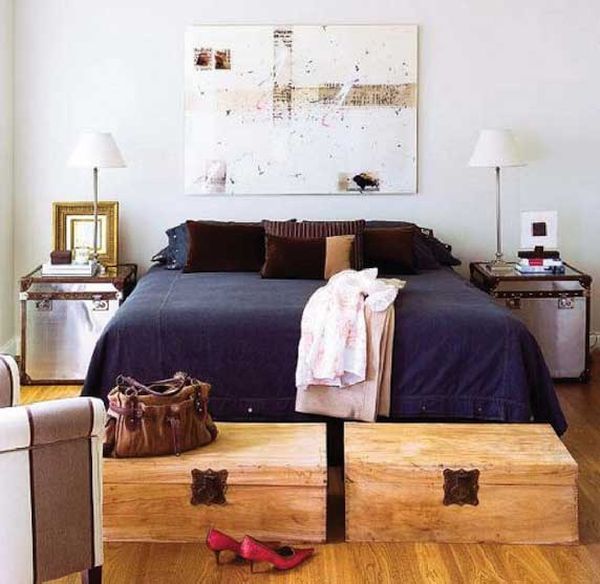 If you are cramped for space in the bedroom, everything else should be smaller in size when compared to the bed. The same goes for the bedside table as well that needs to be small and compact enough to act as a bedside unit and a storage option. This helps reduce visual clutter in a room that will otherwise end up looking rather messy in comparison.
Incorporate a Tiny Ledge Shelf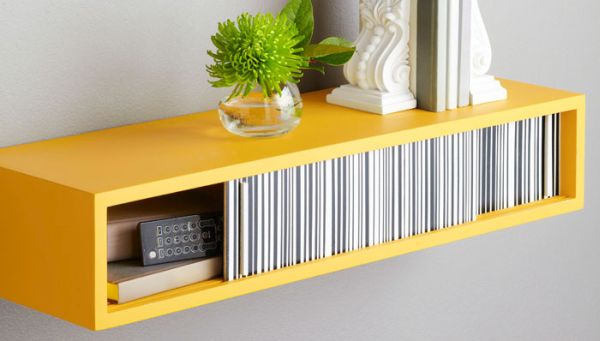 Let's say you hardly have any space to keep a bedside unit near the bed. This can happen if the room is so small that your bed needs to be slotted against the walls. In this case, you can opt for a tiny ledge shelf set right next to the bed. While there may not be much space to store a lot of items, you can opt for alternatives like a wall light to work around this issue.
Combine the Bedhead and Bedside Unit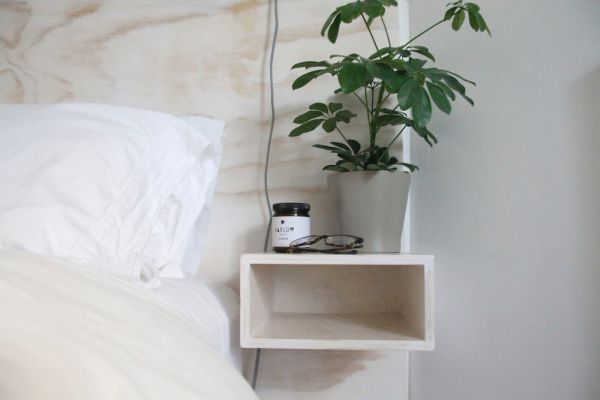 A neat way to include a bedside unit in a small space is to actually make it a part of the bedhead. Bedside units that are built as a part of the bedhead structure offer a multi-functional purpose to the same space, offering a coordinated look in the process as well.
Choose something Unconventional for Style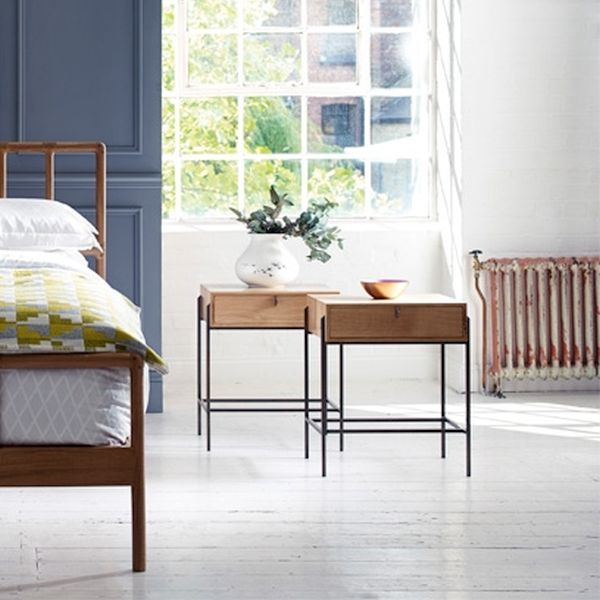 If you prefer to add some style to the bedside unit idea, take the unconventional route and try repurposing something out of the ordinary for the same purpose. For instance, an unused stepladder can work as a great bedside unit. The treads can be used for storage options, leaving you with plenty of space to play around with.
Use the Space Above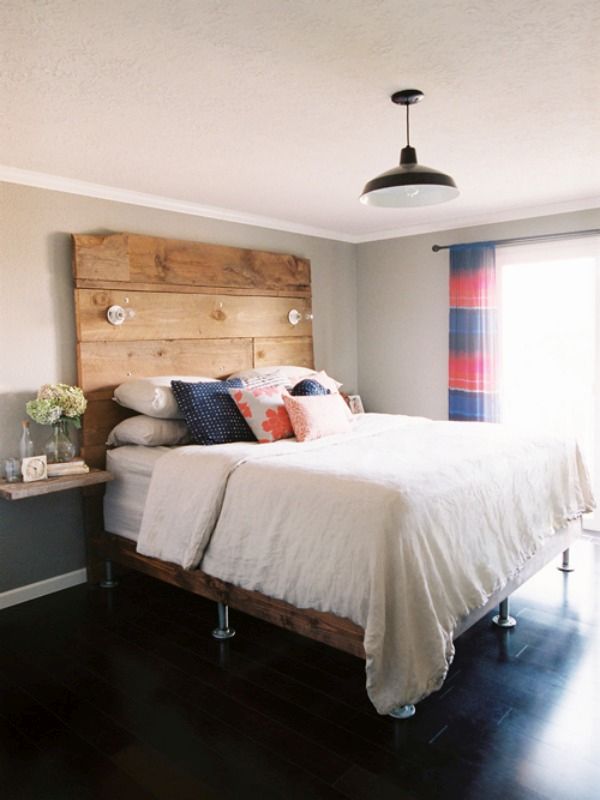 If you simply don't have enough space for a standard bedside unit and the walls around the bed cannot be utilized as well, consider using the space above the bedhead. A lot of us tend to neglect this space, leaving it plain and barren.  You can choose to forgo the decoration option by utilizing the space above the bedhead by installing shelves in it. These floating shelves can offer you a whole lot of storage space you never knew existed inside your tiny bedroom.
A tiny bedroom can be hard to furnish and can leave you with very little space for bedside storage options. These simple tips can help you play around with the available space in your bedroom when it comes to installing bedside units.