Key racks are a perfect combination of functionality and aesthetics. If you are fed up of finding keys in every corner of your home, just hand a beautiful key rack and see how your family members would love hanging keys back on its place after use.
This way, your house will be tidy and a gorgeous key rack would work just as other accessories do to make your home décor visually appealing and interesting. In case, you find it difficult to find some irregular yet gorgeous key racks, go through the following list of some unusual yet attractive key racks to get idea.
Lego key rack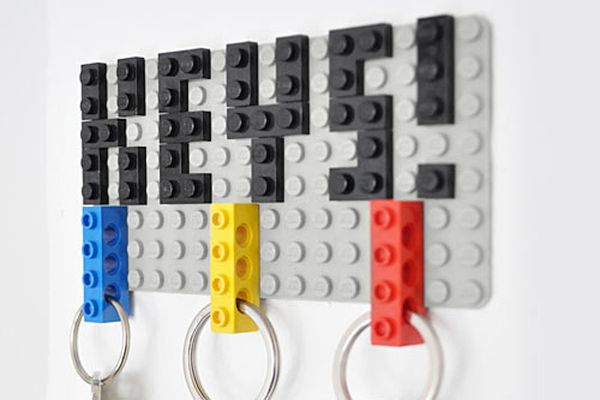 Not only you but also the kids at your home would love this. A Lego key rack calls for every key chain that has a Lego piece attached to it. Every time you come back home, you will enjoy attaching the Lego piece of your keychain to the Lego base of the key rack.
Funky DIY key rack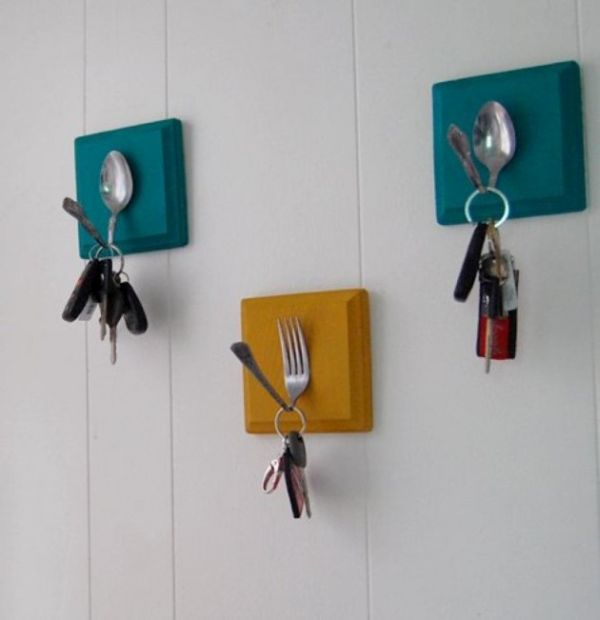 A fun DIY project is here that is about making a DIY key rack. Pick a wooden board suiting your requirement of length and width. Sand the board corners well and now you have two options, either cover the board in decorative paper or paint it.
Keeping the back plain, paint some interesting patterns on the front. Play as much as you want with colorful patterns, as it will make it more and more interesting. In the end, attach hooks and hangers on the board, and there you have an exciting and a very beautiful key rack.
Flower key rack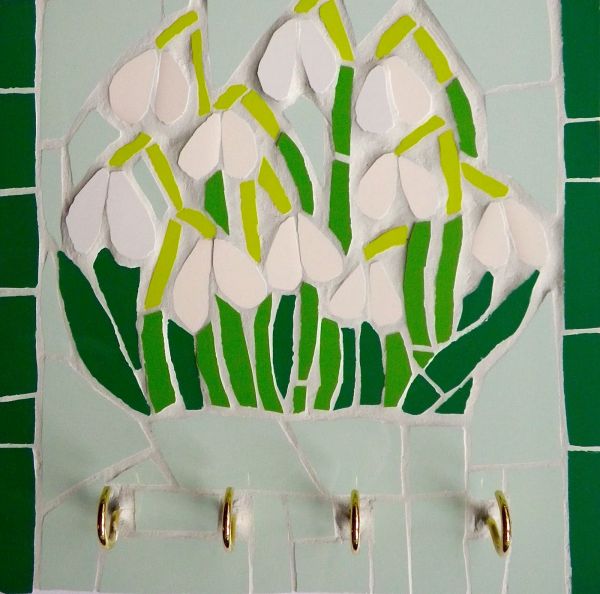 The gorgeous and elegant flower key rack that you see in the picture is actually made of old waste paper pieces. A simple project brings into use a waste, and creates something remarkable out of it. Take the old pages, cut and fold them into a flower like shape. Secure the flower shape to a cardboard with glue, and then make a wire hook.
If you find making it tough, you can go with a readymade hook as well. To make this key rack even more visually appealing, you should spray the paper flower with some glitter or you can make the flower using a colorful paper.
Photo frame key rack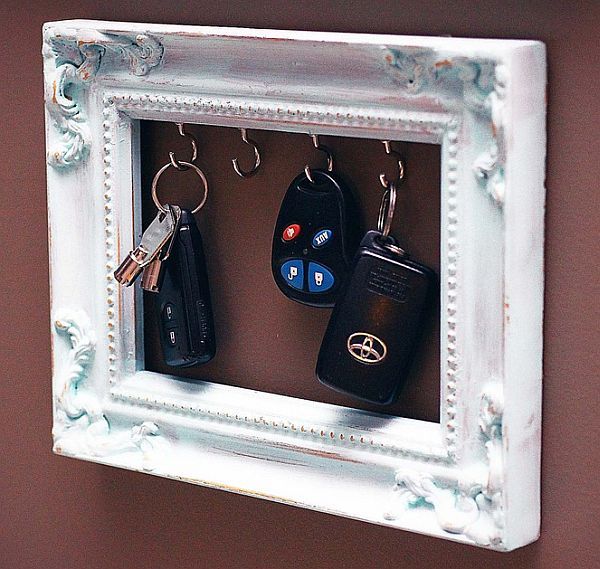 You can convert an old wooden photo frame into a unique and attractive key rack. One option is to drill some holes in the wall, hang hooks and hangers there and then hang a frame around it. Other option is to hang the frame with a photograph in it, and drill holes on the frame sides and hang keys.
Mix and match key rack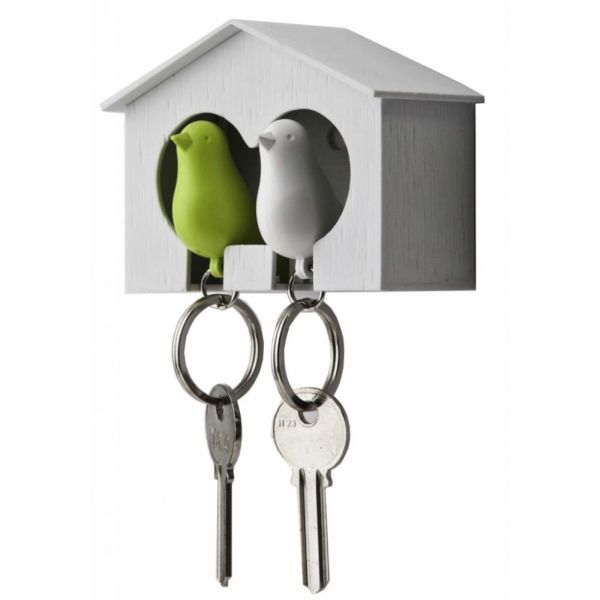 It would be extreme fun to make this particular key rack. You need to get a big wood board for this project. It is up to you to pick a plain board or the one with a different shape. Paint the board white and not in any other color, or else the beautiful colored hooks will merge in the background.
You have to pick different shaped, sized and hooks and hangers in different colors that you will attach to the board. This way your key rack will be a mixture of different colors and types, so it will appear as an interesting piece.
Driftwood key rack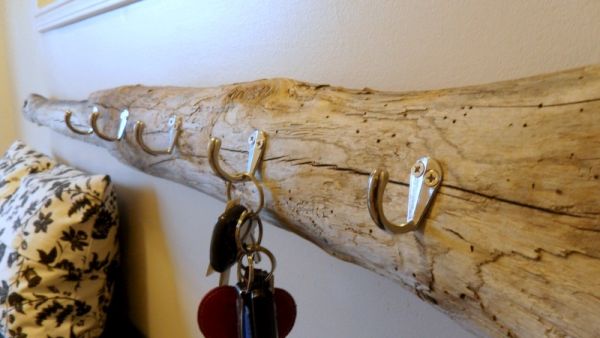 One can easily find driftwood, especially when one resides near a beach. Take it home, sand it, paint it or polish it. Hang a few hooks and hangers on it and then hang it to be used as a key rack. You can also keep it looking as natural as possible by not painting or polishing it.
Having interesting and unusual key racks at home serve as focal points in a home décor. Secondly, they encourage family members to keep keys at place, as they like using such gorgeous key racks.