A girl grows faster than a boy does – this is a universal truth. When you are the parent of a girl, time flies so fast; that before you know it your little bundle of joy is already in her teens or entering adulthood. Well, it does not matter how old she may be but she will always be your little princess.
Most of the time, the pink color often represents the color of a girl. If you are planning a birthday party for your little princess; then why not go for an all pink birthday theme. Let us check out a few of the different ways you can bring in this color to your birthday party.
Pink colored juices or punch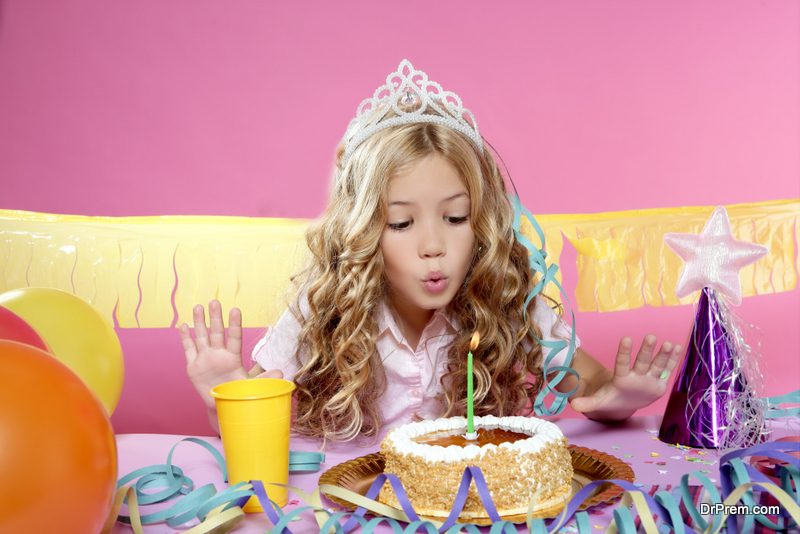 Since it is a pink colored theme, let us start with the welcome drink. You can choose to serve a strawberry juice or punch to the guests when they come in. Another nice idea would be to serve pink lemonade. You can also opt for a cold strawberry crush or even a cheery and strawberry virgin pina colada.
A nice princess cake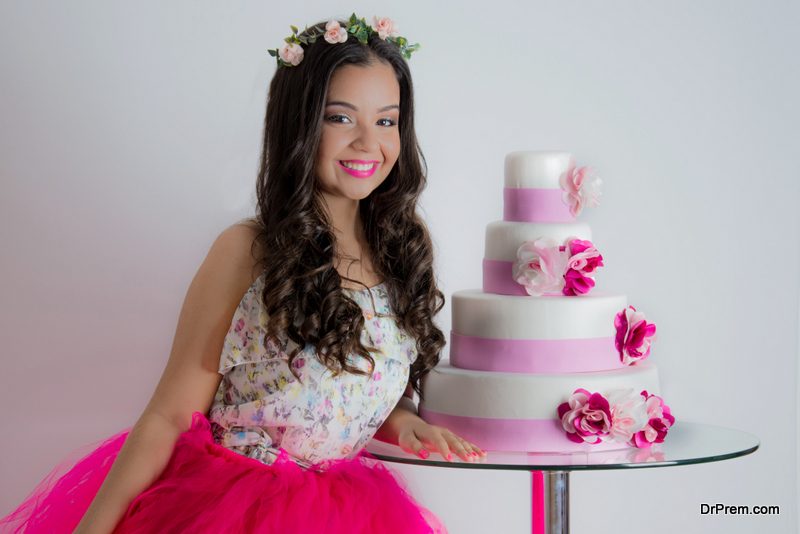 She is your princess; she deserves to be treated like one. For her birthday cake, go for a pink colored sponge cake or red velvet cake with a two or three-toned pink color icing. You can make this cake in the form of a princess or any other shape of your choice.
Do not forget to add a few flowers as a decoration to complement the cake. Another choice is to go for one of her favorite cartoons as the background and replace the main character with a photo image of her face on it.
Pink cookies and desserts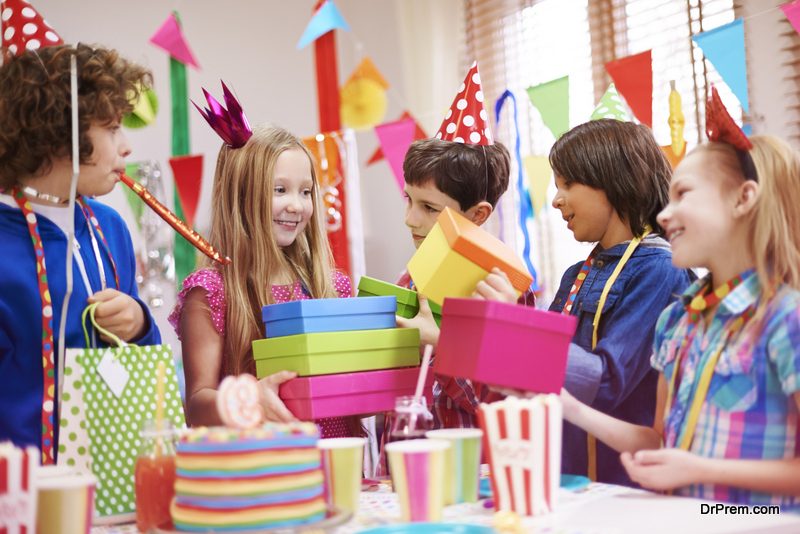 For the dessert selection, choose a different kind of desserts that are pink in color. You can opt to have cookies with pink frosting, strawberry based rolls, and ice cream or even make her favorite dessert with pink food dye.
Birthday card invitations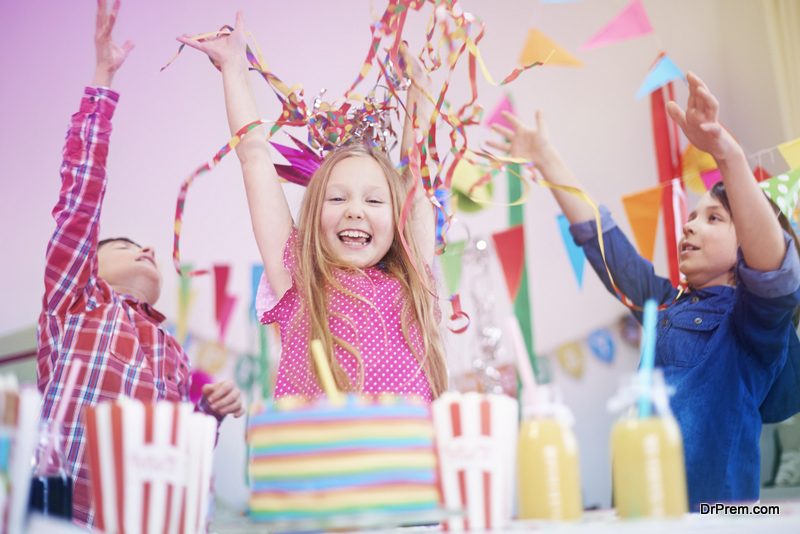 While choosing the banners and invitations, go for a nice pink shade. For the birthday cards, choose a grand metallic colored Pink with Gold colored fonts. One neat way to do is by personalizing the cards with a nice photo of your daughter. You can also get some nice Birthday invitations that are cut out in different female Disney characters like the Arial the mermaid, Cinderella, Snow white, Mini mouse etc.
If your princess is more on the tomboyish front, then you can choose Dora, Pocahontas etc. For your adventure-loving girl, choose a birthday card invitation that resembles her favorite adventure sport or even make it like a map of a treasure hunt with directions to the venue.
Party decorations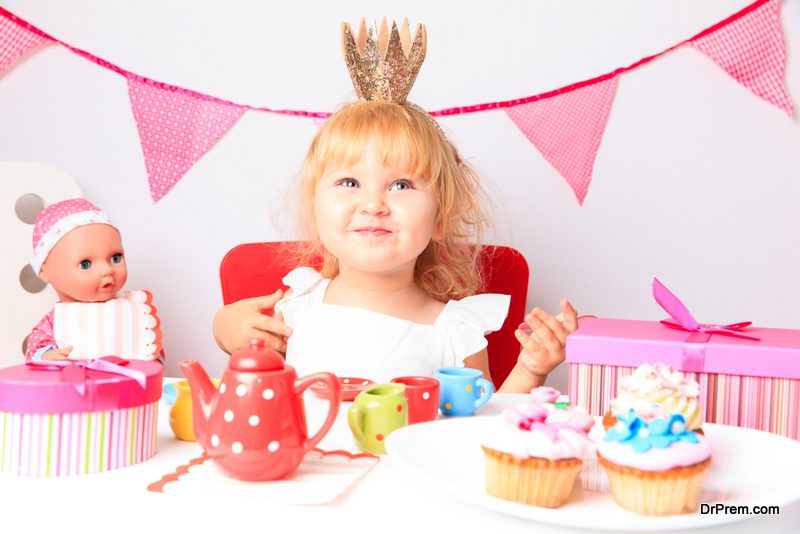 The banners can be of shades like baby pink, soft pink and dark pink all blending in together. If you are planning to get balloons, then get the helium ones for the main table where she will cut the cake. For the rest of the space, you can go with different shades of pink. While choosing the banners, go for a crown or tiara shaped banner in pink color.
Some other awesome ideas for party decor would be to go for metallic colors instead of the regular solid colors. You can also choose to blend the two so that you get a nice balance. If you plan to have masks, then go with different girly-based themes or even masks of her favorite cartoon.
Decorating the table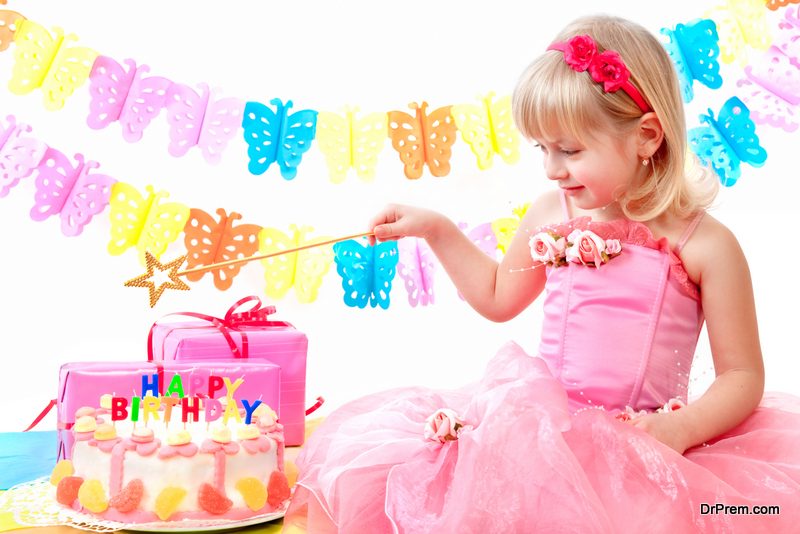 The next thing that we can look into is the table decoration factor. No doubt, a pink tablecloth will be the best take you can consider. However, you do have other options as well. Instead of going for a simple pink colored tablecloth, you can choose to go for a shaded one. This tablecloth can have the different shades/hues of pink with a little touch of red in it as well. In addition, you can consider having pink colored net/lace material with a touch of gold on it.
For the centerpiece/pieces, you can choose different kinds of pink colored decor. For example, have a nice princess castle with a small figurine on top or even a girl with pink colored balloons. Another option is to go with pink roses arranged in the shape of a heart with the initials of your baby girl in white color or vice versa.