The Victorian era home décor ideas are all about style, decorative ceilings, ornate patterns and intricate designs. You can incorporate these elements to your bedroom when you want to bring in a new change. The one thing good about this type of interior designing is that there is no standardization when it comes to the style element.
The delicate and artistic work of the Victorian era is what makes it look so much different front the rest. When you blend that in with royal colors and a touch of pastel, neutral or classic colors you can bring in a very beautiful and eye-appealing look.
There is so much of variety and delicacy in this form of home décor that it will leave your bedroom looking different and new. Let us check out some of the ways you can incorporate this form of style into your bedroom.
Modern aesthetics with a Victorian elegance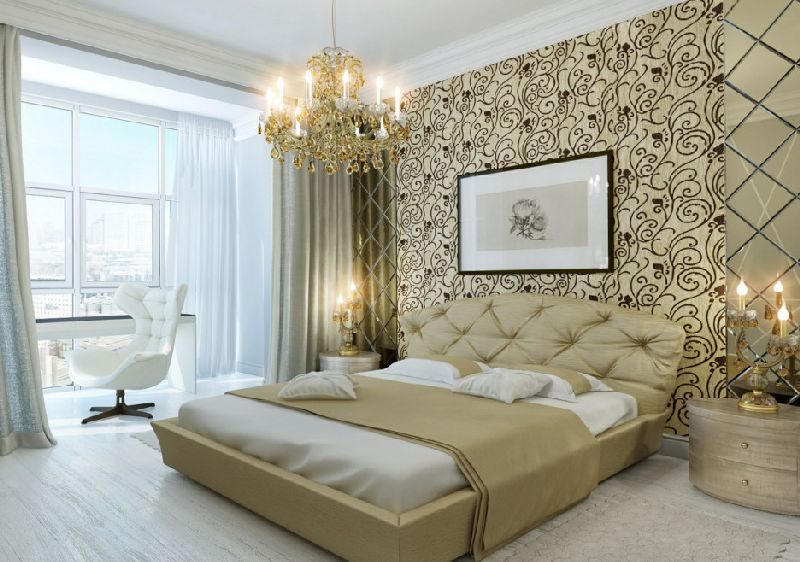 It can be a very tricky thing in balancing two different elements together. To get it right, it is important that there has to be a balance between the two. To blend in the modern aesthetic with a Victorian elegance, you can choose a stylish and modern bed set. To add the Victorian element, go for a vintage-inspired wardrobe, nightstand, lighting fixture and a room divider.
The soft tone of white with a touch of color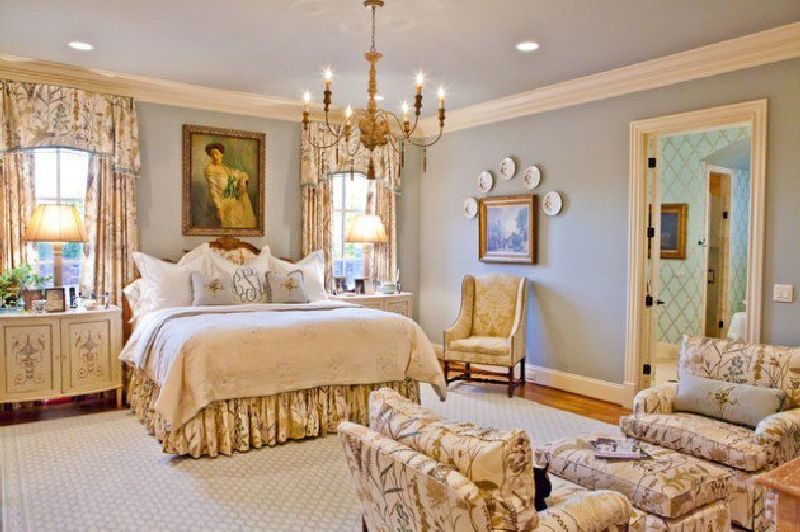 In this idea, you can opt to paint the walls with an off-white or cream background along with a light brown border. For the ceiling, paint it white with beige and white colored curtains to go along with the look. This will complement the two-tone wooden flooring along with a Victorian styled bed set and side tables. For the lighting fixtures shoes, a traditional gold color texture and an antique-looking chandelier. You can also choose to have a Victorian style chest drawer and dressing table.
The blue and white combo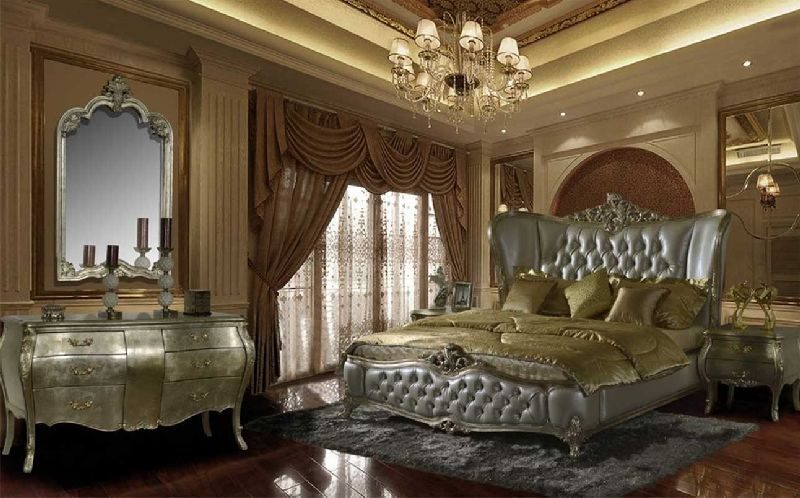 The most favorite combination, bring in the elements of blue and white in your bedroom. In this concept, you can choose floral designed wallpaper that has blue and white elements on it. Choose antique styled side tables with a nice navy blue colored lampshade on one side. For the bed set, go with an all-wooden framed bed. Compliment this bed with blue and white colored bed sheets and pillow covers. Choose white colored tiles or marble for the flooring.
Fur and frilled elements for your Victorian bedroom with the soft element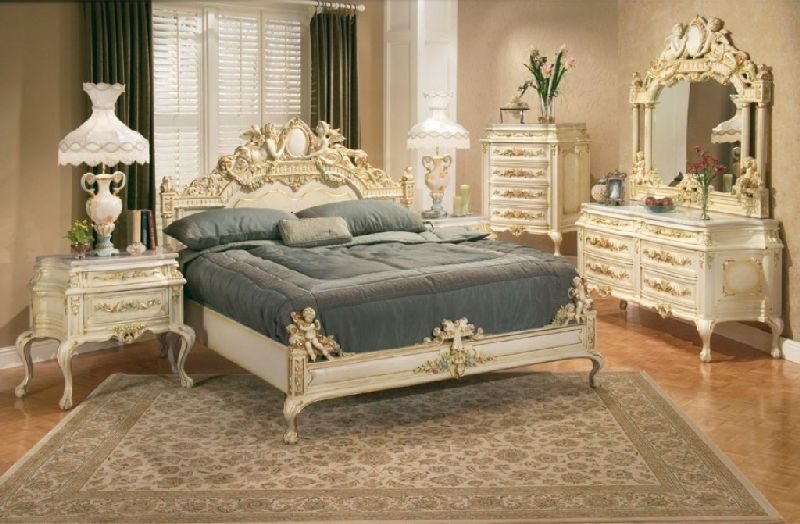 Another way to bring in the Victorian element is to go with the frill and fur look. In this idea, you can have beige or tan colored frilly curtains with a touch of baby pink cushion covers on an off-white wooden frame. Place a small bench made from artificial fur upholstery to compliment it. Along with that, you can choose off-white colored flooring and side tables to blend in with the whole theme. While choosing a chandelier or lighting fixture, go for a baby pink and white color combination.
Time to go for light brown, beige and white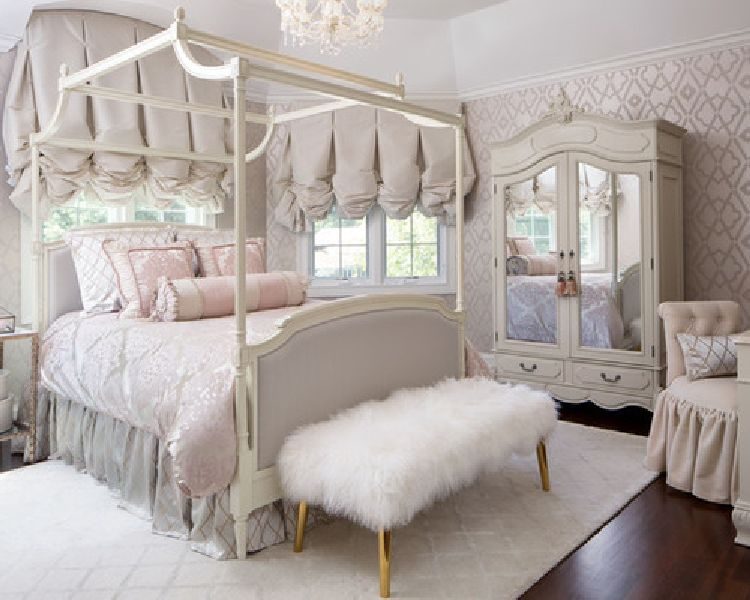 One of the most eye appealing combinations, the light brown, beige and white combination with a touch of pink is all you need. For this idea, you can go with plain white colored walls with a brown and beige wall art on one side. Complement this with a tan or light brown colored bed set and side tables; add a small sized off white or cream-colored side lamp. Near the window, place a light baby pink colored sofa with pink and white cushions on it.
Gold, copper, cream and bronze Victorian elements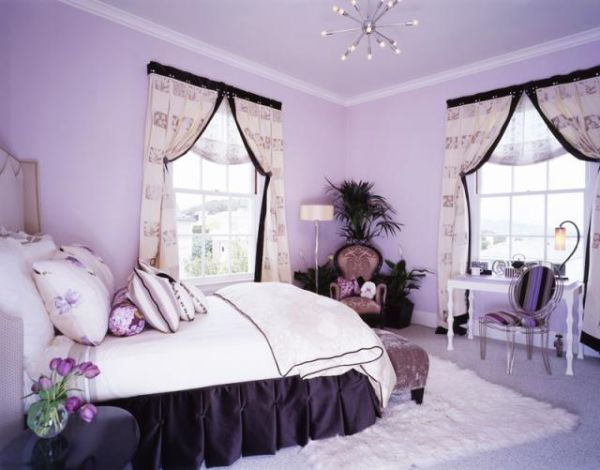 A very trendy and elegant combination, bring in the elements of the Victorian look with a color palette based on bronze, cream, copper, and gold. To start with, opt for a Champaign gold and orange tint with a touch of cream for your walls. For the bed set, go with a nice black colored metal frame and blend that with a little gold and black painted design. For your lighting fixture, you can choose to go with a copper and bronze chandelier. The flooring can be the traditional wooden one. Add a nice two-seater Victorian style sofa in front of the bed.