Your living space is like a blank canvas and you should decorate it as you please. Modern homeowners are warming up to the idea of playing and experimenting with colors, patterns and textures to create uniquely fashionable interiors. Unless you let your imagination run wild how you can expect to feel inspired and combine different patterns in your living space.
The days of playing safe are over. Patterns are in trend now and you can use more than one pattern for enhancing the interior décor. Vibrant floral, bright and elegant ikats and even the retro polkas are in vogue for interiors these days. Choose wisely and match the patterns with complimenting textures and colors for a well coordinated look.
An easy way of updating décor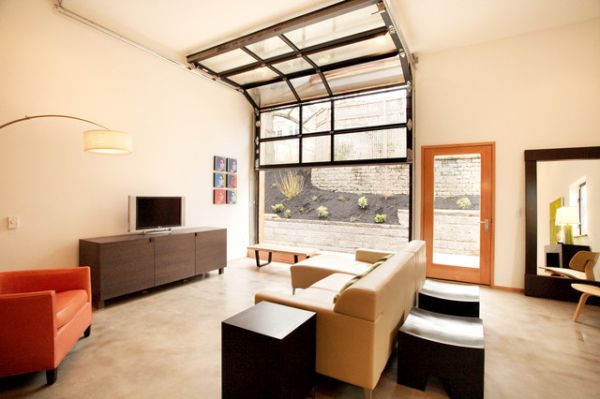 If you are looking for ways of updating your interior within a small budget then incorporate patterns into it. For example, you can use ethnic and intricate patterned wallpaper on the wall behind the sofa. Make sure the color scheme of the wallpaper matches that of the rest of the rooms.
For a white and beige room you can use a mint colored patterned wall paper or may be olive. You can add patterns in your kitchen space and the bathroom space. The ceiling of the kitchen area can be painted in a pattern or else you can use tiles for the backsplash with an interesting pattern on it.
Create some activity in a space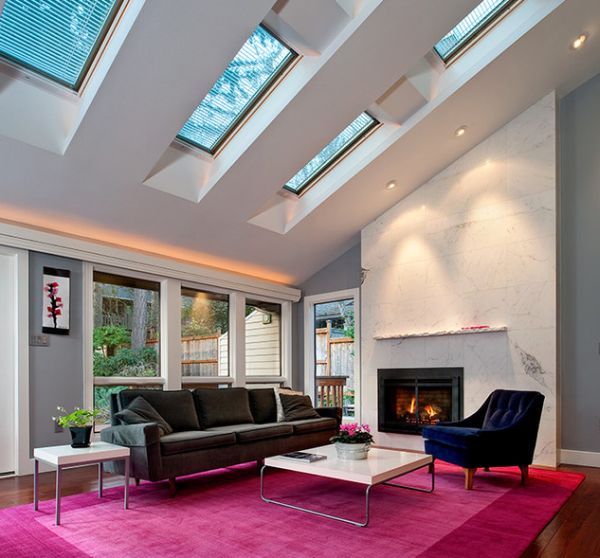 Using only solid colors in a particular room is too boring. You can freshen up the décor of any room just by adding some patterns to it. The pattern creates some activity in the space which dispels boredom. Of course, the pattern must be aesthetically pleasing or else it can overpower the space.
For example, if you have done the walls in neutrals and solids then use a big pattern on the flooring. The chess board pattern works well on floors. You can also use marbles with patterns printed on them. Remember that bigger patterns create a sense of calmness but small patterns can be overwhelming and too busy for the eyes.
Pick the colors with some thought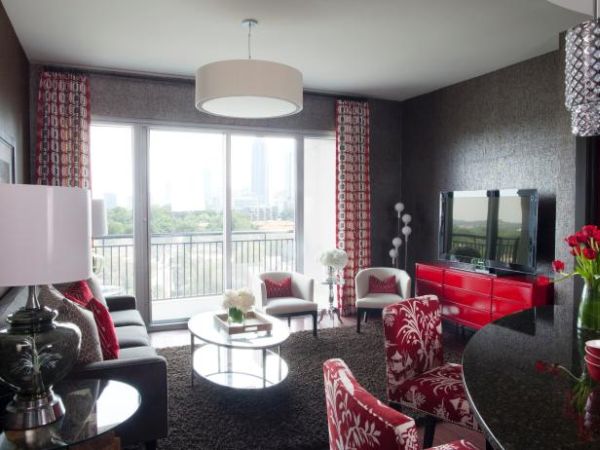 The décor challenge is not just using a single pattern in your interior but to mix and match two or three different patterns. Using two bold patterns is a mistake. One should be bolder than the other. This way you can create contrast. Contrast can also be created with the help of colors and that's why you need to determine which colors you like best.
Even if you want to stick to white and black theme, you will be able to create variety with patterns. Use white and black zebra print, geometric pattern and subtler patterns in different ways. Vary the intensity of the pattern to create a unique living space that soothes the eyes.
Go bold with patterns and combine with solids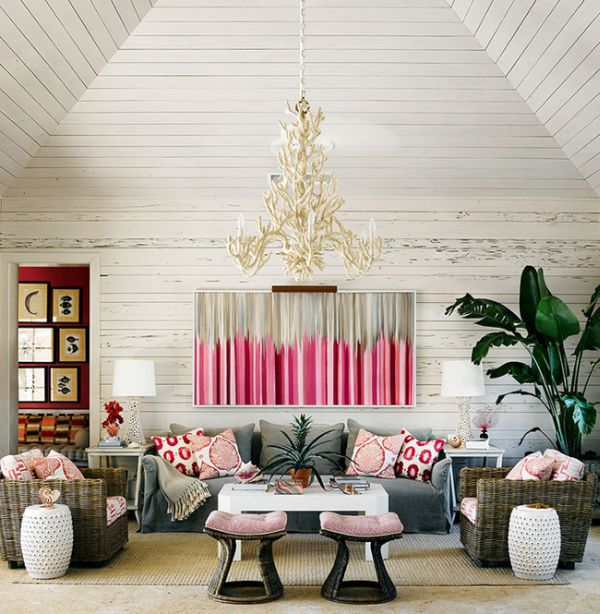 When you use bold and vibrant patterns in your living space, you should neutralize it with the help of solid colors. For example, bold zebra patterned upholstery in one chair means the cushions on the sofa should have a neutral shaded upholstery and solid colored cushions.
Keep the window curtains pastel shaded and simple in this case. You can use patchwork hand crafted rugs on the floor. Stripes also work well on the floor carpet or mat. The ikat cushion covers are also bold and look elegant. Pair them with other cushions in solid shades like rust, brown, maroon and even black.
When it comes to using patterns for interiors, there is no dearth of options. It is both challenging and rewarding to use the patterns that enhances the décor of your home.