The outdoor designing of your home leaves a longer lasting impression on people who cross by appreciating its beauty. Fireplaces are definitely one of the beautiful and interesting features that help enhance beauty of your home outdoors.
You should design it in a way that it becomes a warm and welcoming focal point for you and your guests in your outdoor living space. Here are some tips you must remember while designing such an ideal fireplace in outdoor living space.
Location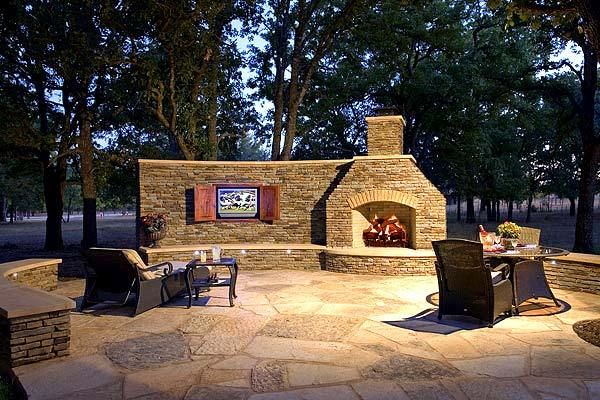 Location that you choose to place an outdoor fireplace plays an integral role in making it a success or not. The location determines how often or how less a fireplace is used, as in how much you and your family like spending time around it.
It has to be some corner in the yard that offers a spectacular view of the surrounding beauty or in your patio wherein there is ample space to arrange for a good seating. You can enjoy sitting there with family and friends, and enjoy your time to the fullest.
Before deciding on a location, you must check with the local codes and standards, as in how close you can bring the fireplace to the existing structure and all. Privacy is one of the points to consider, as the outdoor fireplace area should have some privacy wherein you can enjoy some cozy intimate moments with your loved ones, or even otherwise, privacy is required.
Well, ensure you do not interfere with the views your outdoor space offers you while trying to add the privacy factor to the area. Last but not the least; you must consider the wind direction as well. Locate it at a place where it can serve as a wind barrier.
Material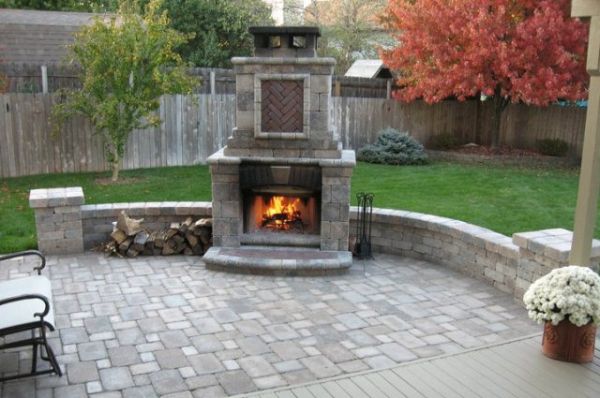 Outdoor fireplaces come in a variety of materials such as copper, sheet steel, clay, cast iron and cast aluminum. All these materials differ in the amount of maintenance they require and longevity. Here is a comparison we have brought for you so that you pick the most suitable material for your outdoor fireplace:
Cast Aluminum
If you want a material that demands minimal maintenance and that is highly durable, you must consider fireplaces made of cast aluminum. Cast aluminum fireplaces do not warp, rust, or crack, and they are light in weight, which means you can change their placement quite often with utmost ease. It requires very little maintenance and a high temperature spray paint can keep it looking new for years to come.
Sheet Metal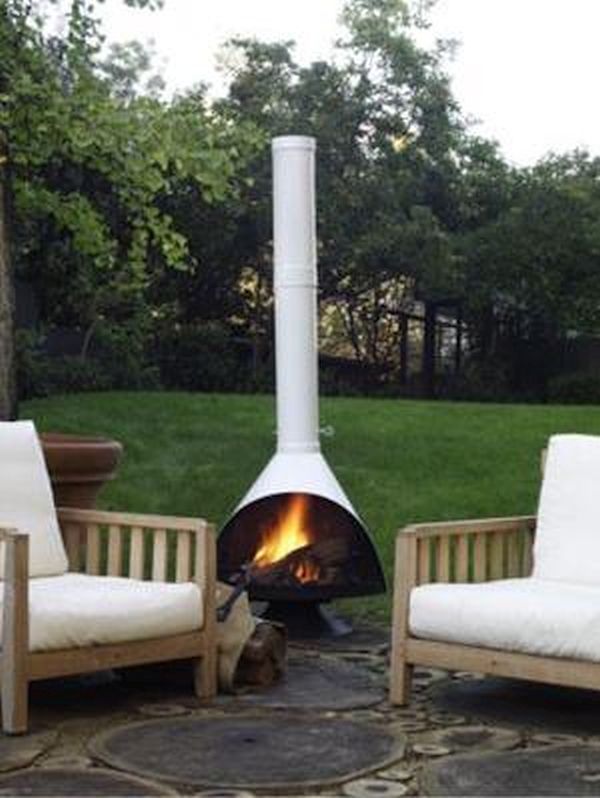 Sheet metal outdoor fireplaces look gorgeous initially but soon they start warping, the enamel disappears and metal rusts. They are easy to shift and look good but this is certainly not an option for you if you are on a lookout for longevity.
Cast Iron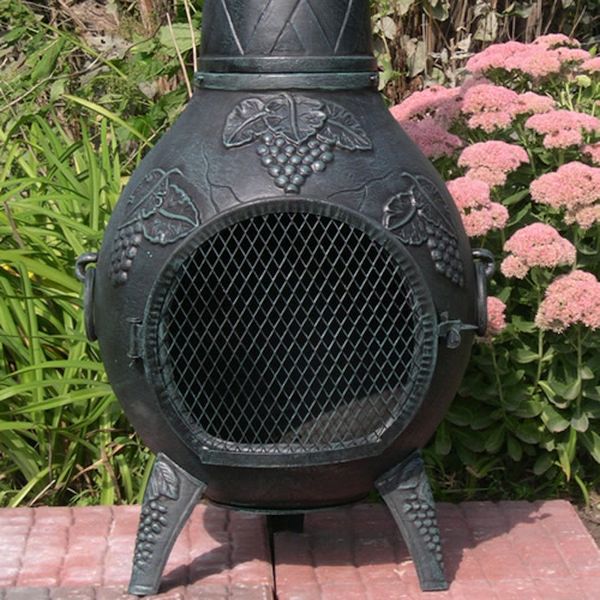 Cast iron outdoor fireplaces are vulnerable to rusting, especially around the area on which it stands. It demands a good deal of maintenance, as in you need to paint it with high temperature stove paint to keep it looking good and to eliminate rusting. Moreover, cast iron fireplaces are too heavy, so you cannot be moving them every now and then.
Sheet Aluminum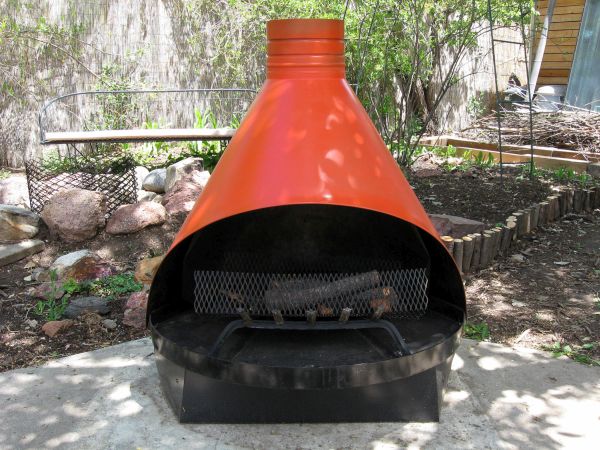 Sheet aluminum fireplaces have come in big time, probably owing to the increase in the cost of copper fireplaces. Sheet aluminum is thin, which makes it loses its protective finish and oxidizes soon as well.
Propane vs. Natural Gas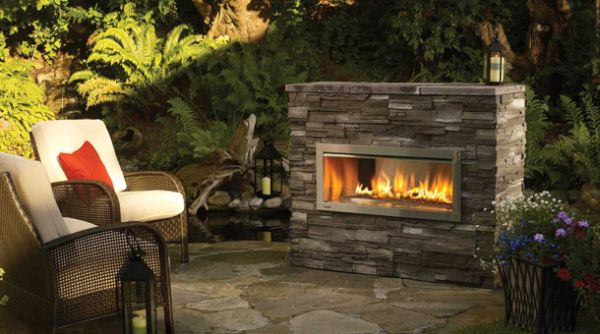 If you choose propane for your outdoor fireplace, you can easily move it around every now and then but the natural gas ones will be the stationary projects. Considering the cost factor, certainly natural gas should be your first preference.
Outdoor fireplaces are the warm and welcoming focal points that help make your patio or the backyard even more interesting and appealing.