Landscaped yards and manicured lawns make a home look more precious and beautiful. If you are lucky to own a home instead of an apartment then you can methodically landscape the surrounding area or even create a personal garden complete with pool, outdoor kitchen and waterfall.
The changes you implement in your landscape décor will depend on your budget. Proper landscaping can even enhance the market value of your house. Some magnificent yard landscaping ideas have been compiled for your help.
Try terracing your backyard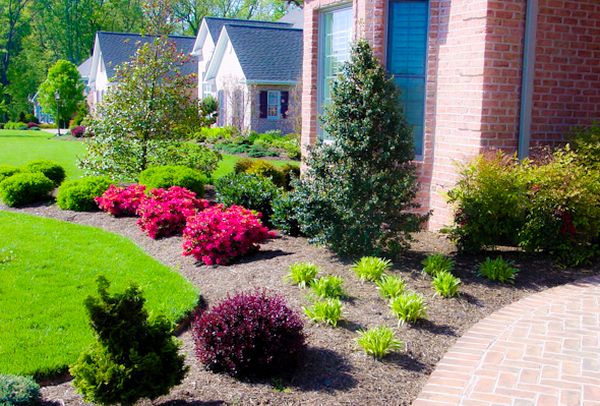 The backyard is often more spacious than the front yard and this is the place for landscape experimentations. Subtle terracing techniques can make your backyard look more attractive. Use different textures and even a stripe pattern for the grass ground.
You can create a rock bed in the backyard along with strips of flowering plant. Keep the middle section for outdoor sitting arrangements. The use of interesting and bold looking stone wall can give your property a desired posh look. Strips of faded and dark grass can give a carpet like effect to your backyard terrace.
Elaborate yard landscaping despite space crisis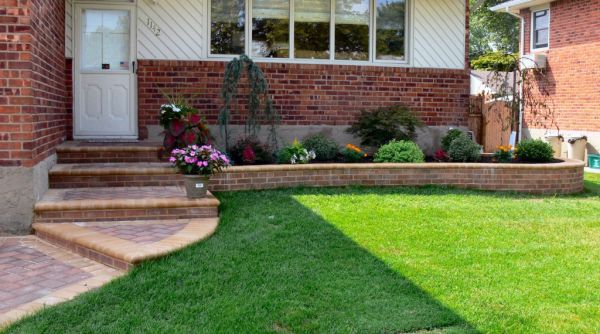 Landscaping techniques can make even a small area look gorgeous. If you have the budget to modify your yard and give it a gorgeous look then don't worry about space crisis. Use lovely T shaped pavement with small box fountains built on the side of the pavers.
Manicured lawns on beyond the border of this pathway will give your property the unique elegance you desire. Make sitting arrangement on the portico for convenience. Flower bed borders will look lovely with this landscaping idea.
Wine County garden style landscape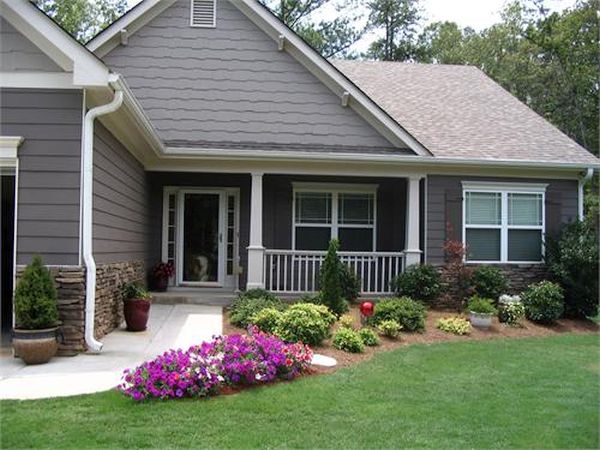 So, you have a love for greenery and vineyards? You can create your very own wine county style garden landscape within your budget. A winding pathway and stone made flower beds full of lush greenery, rosemary, irises, roses and lavenders can give your home a new refreshing look. Also plant some fruit trees for organically producing your favorite apples, grapefruit or oranges.
Water features can intensify the landscape
Maybe you do not have sufficient space for a swimming pool in the backyard but still want to include water features. The best way to do this is creating a small water fall with stones and underwater lights. Make sitting arrangements around the water fall and keep colorful fishes in the water for improving the look. Natural stones can give a small pool a wild yet serene look.
Play with both color and textures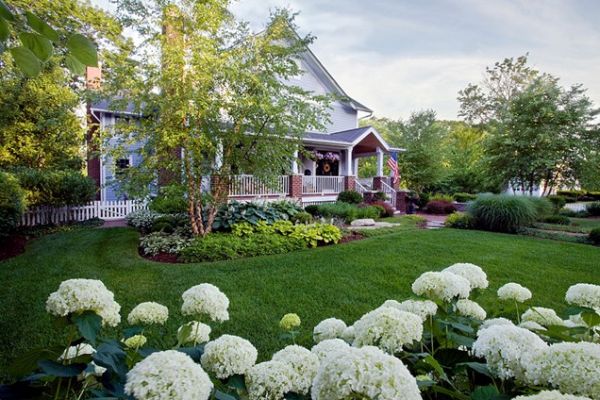 Another way of beautifying the space surrounding your home is using different colors and textures. Big stones and foliages in contrasting colors look great together. Purple heuchera look brilliant with green leaves. Grey blue stones peeping from between lush green foliages also create visual variety.
Create a splendid entrance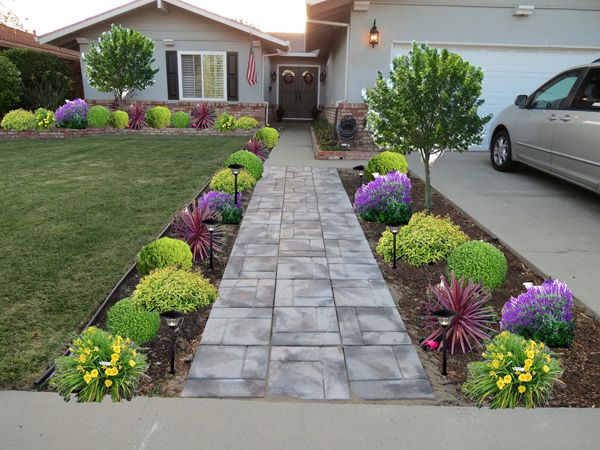 Utilize the front yard space for creating a beautiful entrance. A driveway or even pathway lined on both sides with trees can look great. The trees you choose for this will definitely depend on the part of the world you live in. the Bradford pear trees grow fast and create a stunning allee. It can be the perfect entryway for your farmhouse or county cottage.
Power of flower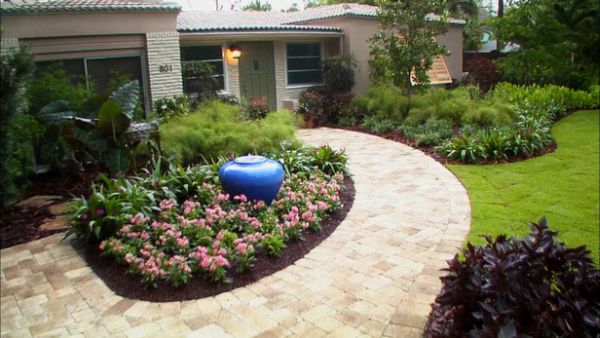 Window boxes and small front yard flower beds full of seasonal blooms can totally change the way your home looks from the outside. Use a flower that's color compliments that of your home. You can also choose to plant another flower in the shade of the border or accent color of your house. Use stone walkways for creating more visual variety.
You can make your home look brilliant by using landscape techniques. There are landscape tricks suitable for small front and back yards that cost less.