You can build your home theater by yourself, selecting everything according to your particular choice of sound and picture. Making the right choice of equipment is important so that you are happy with the quality you're getting. Proper calibration, bass management and other settings can be made according to your preference. You can go for the most expensive equipment or you can build a home theater according to your budget just by following some savvy tricks. Take a look at these top tips to help you when you're building your own home theater:
Buy the right size TV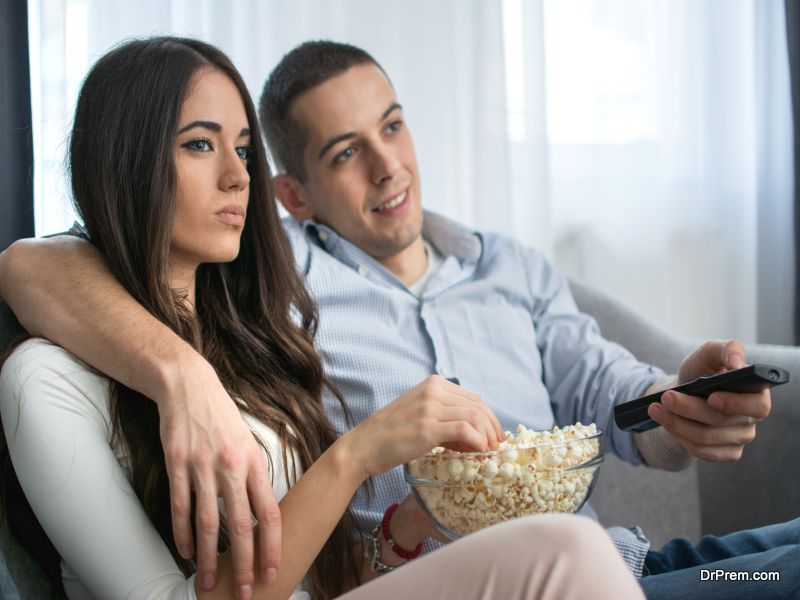 Buying the largest TV you can find may not give you the viewing experience you want, nor will buying a TV which is too small. To buy the right size TV, measure the height and width of the place you want to put the TV in. Measure the distance from the TV you'd sit in to watch it. Take these measurements when you go to buy the TV, and use them to view the TV at different distances. If you're on a budget, buy old TVS which do not have net connectivity or any apps, as these will be much cheaper.
Buying a projector instead of TV
You could consider buying a projector, but this will mean more expenses so be prepared. You have to buy blackout curtains and projection screen and so on.
Integrating loudspeakers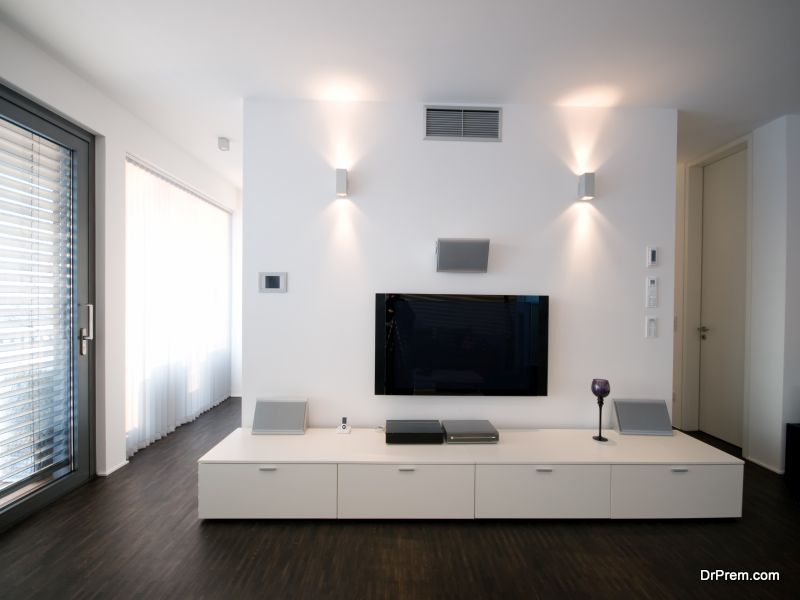 When you set up the sound system, you should try to maintain balance between aesthetics, sound quality and other factors. You must maintain the proper placement symmetry according to the calibration of your speakers to have the best possible home theater. Try to place the speakers on mounting brackets, angling them down for great sound experience.
Buy a good receiver
The receiver is like the processor of your home theater and you must buy a good one, even though it could be expensive, otherwise the whole experience would be spoilt. 
Reuse your old PC
You can use your old PC or laptop to construct your home theater PC at no cost at all.  You might have to add certain things, but it will still be a cheaper media unit which is better than any gadget available in the market. PCs  are better than set top boxes as they are very flexible- it can stream video and can be upgraded easily to 4K Blu-ray just by adding a drive. You can add graphics card in order to turn it into a gaming console etc. You can't get as much out of other streaming devices.
Universal remotes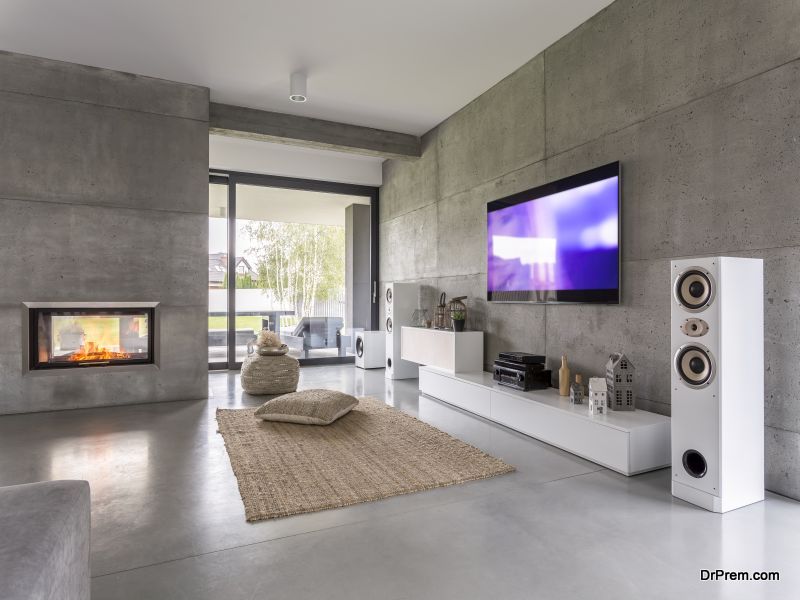 Turn your Android tablet or smartphone into an universal remote for your home theater, if it has infrared blaster (IR).  There are some apps which helps to set up gadgets on your device. Or buy a universal remote to connect all your gadgets.
Creating the ambience
A home theater is not just about the huge TV or surround sound, it's also about the ambience. Stylish cabinets, a nice recliner or couch, a mini fridge etc, whatever you'd like to add to enhance your experience of the home theater also needs to be bought. You can buy the latest designs which would be expensive, or buy cheaper stuff off Craigslist or eBay or IKEA.
Buy the right speakers
Buy the speaker according to room size. Cube speakers wouldn't be of any use in a huge room and floor standing speakers would be too big for medium to small sized rooms. If your home theater space is less, buy wood shelf speakers. For any size speaker, you would need to buy a central speaker that you can place on or below the TV or projector.
Budget for cables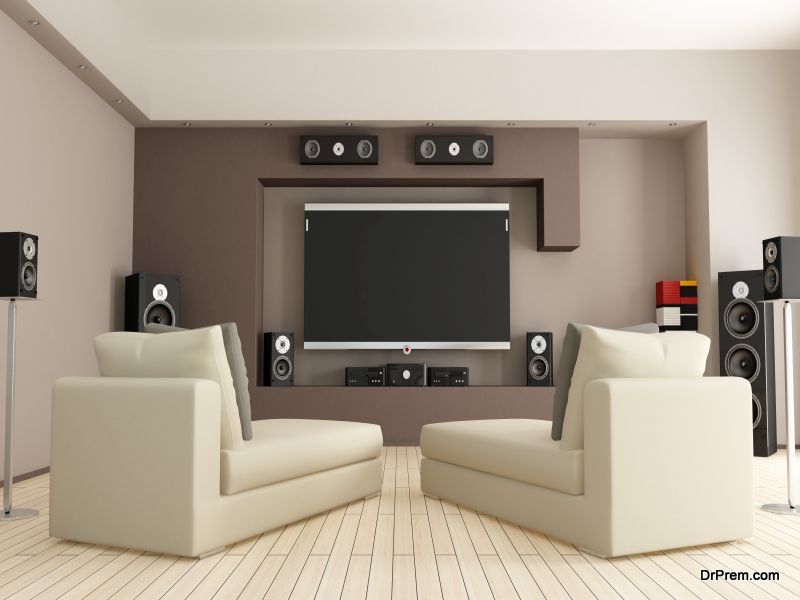 You must remember to budget for cables and other accessories that are required for your home theater components. Don't buy cheap cables as they won't last long.
Label your cables
Labeling your cables would save you a lot of headache, as you'd know which cable is connected to which device and easily connect and disconnect.
Building your home theater is not as tough as it sounds – just buy the right components, read the user manuals and enjoy your amazing DIY your home theater.