Italian Kitchen design is very famous for its elegant style and warm and inviting themes. These modern styles of Italian kitchen pay great inclination to colors like gray brown black, cobalt blue and white, which are nicely pooled to give modern look to the kitchen. These designs boast well-organized, nicely integrated and captivating interiors. These modern Italian styles kitchens do not give only cooking space, but also much space for family to perform various activities. They make use of materials like wood, stones and stainless steel. Given below is a brief guide to the various types of Italian kitchen designs.
Classic Tuscan kitchen: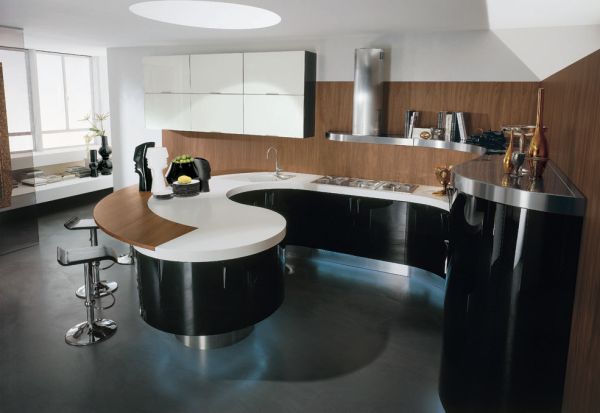 The word Tuscan is derived from a place in Italy called Tuscany. The place is situated in central Italy and is famous for its beautiful landscape and culinary tradition. The Tuscany style kitchens are created by making use of rich golden and brown color for maple cabinets and decorative wood is used for hood to give a relaxing and natural appearance. It also emphasizes the use of Mediterranean colors such as lavender, blue, green, deep sunset shades of yellow, orange and red. The cabinets are given natural wood tones making the kitchen an eye catching Tuscany landscape sight.
Rustic Italian kitchens: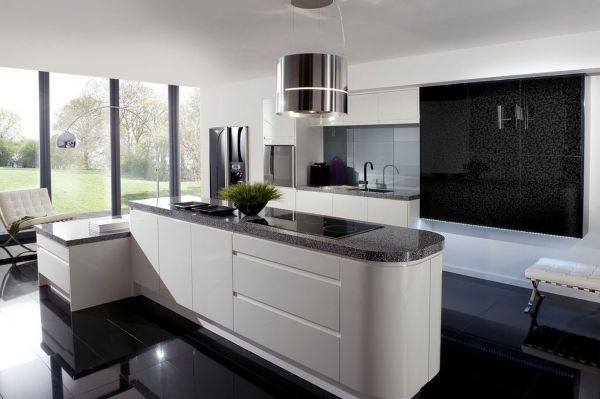 As the name indicates, this style of Italian kitchen is based on using a specific color, generally orange. It is because, orange is a color that stands for and provides an earthy appeal to the kitchen. It suits areas such as the dining room or an extended living area. In Rustic Italian style of kitchen, you can see the use of bold colors, patterns and designs. To add a serious impact a brick or stone backsplash is recommended.
Wooden floors are generally good for such rustic design kitchens. Blue and green glass tiles are used to induce the feeling of sea. Hanging of some beautiful pieces of arts adds attraction inside the rustic design room. Old farmhouse table big enough to a large family can be used for dinning arrangements in the kitchen. Knotty wooden cabinets add an earthy atmosphere in the kitchen interior. Curtains of cobalt blue yellow or deep red colors are used for windows with prints such as floral, fruits and herbs.
Modern Italian Kitchen design: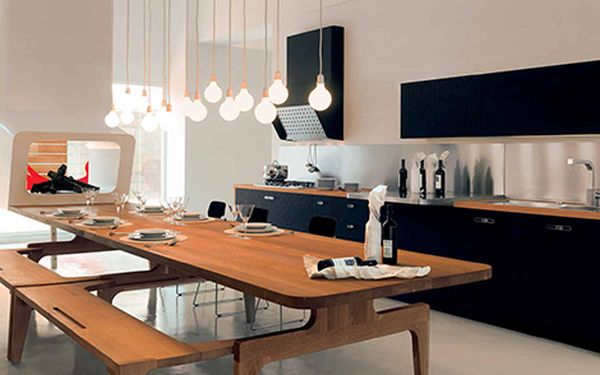 Traditionally Italian kitchens were made of wood, but new trends of using carbon, alloy or stainless steel are growing. This style of kitchen designs offers immense and unlimited flexibility to family members. Using stainless steel kitchen furniture are corrosion free and of easy maintenance. A well-planned Italian style of kitchen is the best combination use of wood, stainless steel and glass in its design and interiors. In this kitchen layout, cabinets come in stainless steel highly whereas use of glossy varnished glass doors is also very common.
The Retro style Italian kitchens: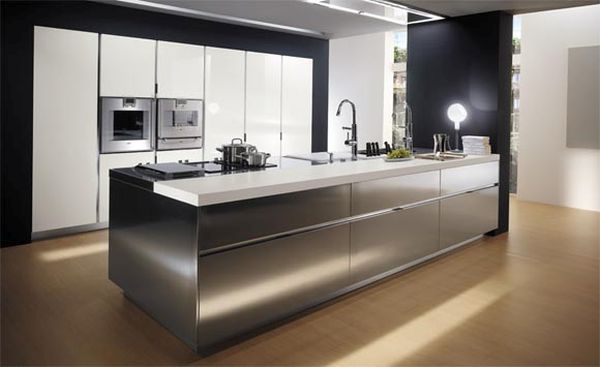 The retro kitchen designs are extremely eye catching with a unique visual appeal since they have a slight traditional touch but with a bright use of colors and patterns. This makes the kitchen a lively and inviting place. Given below are few types of Italian Retro style kitchen designs:
'70s inspired kitchen: This amazing and beautiful vintage kitchen is designed with a dark stained wooden kitchen countertop and cabinet doors painted in a bright fluorescent yellow color with a dark brown trim.
The Burlington retro kitchen: Designed by Smith and Vasant architects, this is a simple yet attractive design that consists of stainless steel stools with dark blue padded cushion seats and an eye catching blue colored kitchen countertop made from granite.
Colorful English Farmhouse: This is yet another elegant Italian kitchen, the design of which revolves around a Wedgwood stove of the 1920. The design is a perfect blend of fine detailing and bright colors along with the conventional kitchen design.
Summary:
The Italian style kitchen designs mentioned above will transform your kitchen from a mere cooking place to a relaxing and entertaining retreat.