There are many ways to refresh and enhance the look of your room without spending much money or disrupting the structure of the room. The whole idea is to change only those details, which will give a new lift to the room and by putting in a fresh coat of paint where necessary. Less is more if you can accept the fact that with a bit of creativity you can instantly transform the look of any room in your home. There are a few specific categories where changes can be made and this can go a long way in creating a new decor look for a room. Let us peak into the four main categories, which play a vital role in any home decor.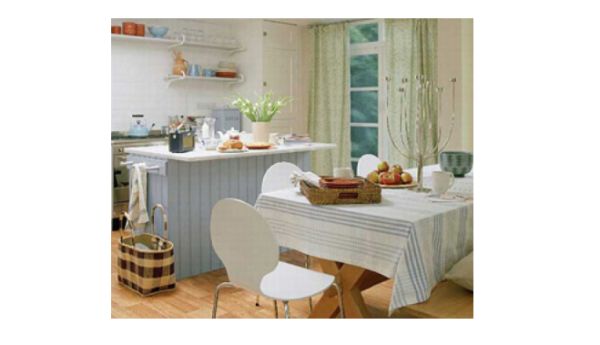 1. Lighting
The right lighting can instantly transform a room and make it into a haven of delight. You can check out dim areas and lighten them up by placing table lamps or take advantage of taller lighting to draw attention to high ceilings. To create a cast of warm, gentle glow you can use directional lamps or replace cooler lights with warmer illuminations. The use of standing lamps or pendants can make lighting pick up the color scheme of the room. Good lighting definitely goes a long way in making a room appear cozy, warm and inviting.
2. Furniture
Furniture can make or break the look of a room. Excessive furniture can give a cramped and stuffy look to the room. You can phase out some furniture in the sitting room and bedroom to create a neat space feel or by rearranging them. To add interest and scale in the living room, introduce some taller pieces and change side tables. You can simplify coffee table groupings for a clean feel as well as to facilitate the drinks settings. In the kitchen, you can remove those outdated cabinets by installing more simple, contemporary stainless steel shelving. Cupboard doors can be replaced with neat curtains and plates can be stacked up on upper cabinets with a modern feel. Hide all cumbersome kitchen essentials behind neat wall units and create a clean look to the kitchen.

3. Walls
Paint can transform the dullest room into a vibrant and cozy room without having to spend so much money. By playing around with colors, you can decide which color will best suit the atmosphere that you want to create in a room. You can be bold and try out swatches of colors in different lights or you can try out unique treatments like special paint applications and texture.
4. Accessories
A room can be given a striking effect by using accessories. Visual interest and substance to a room can be heightened by the use of paneling, decorative tiles and tin squares. New fixtures can instantly transform the kitchen and bathroom. Taller sink faucets can give an instant lift to older kitchens and the use of colored comfy throws, candles and cushions can refresh the living room instantly. Sometimes, the drapes and sofas may match but there is still something missing and once you throw in a contrasting color into the scheme, there is a visible change and improvement in the room. You can also do away with a lot of clutter in the living room mantel by keeping it neat and dramatically stark.