Robert Dowling Jr. is a Miami based artist who often gets
his name confused with the uber talented Hollywood actor with a similar name. However,
much like the guy that brings the fictional character of Tony Stark to life in
the Iron Man franchise, Mr. Dowling Jr. too bring imaginary characters to life
through his surreal paintings. Blending adult and childish themes, the paintings
present an animated and imaginary reality in a vivid manner.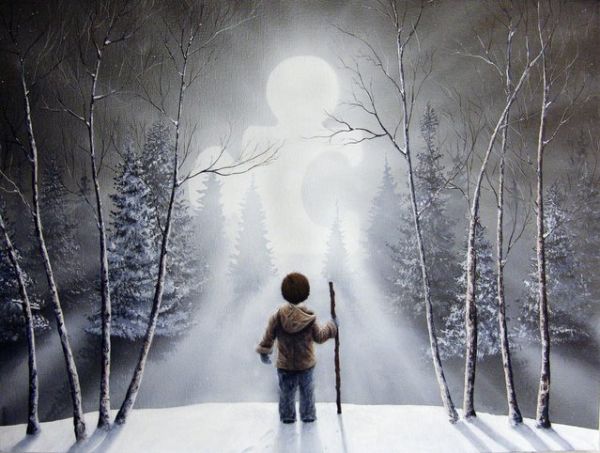 Working primarily with oils and acrylics, the artist usually
creates characters with their faces turned away though every other detail in the
scene is quite life like. His latest series of paintings features diverse
subjects like a child in snowy woods who is greeted by an illuminated
apparition or a little girl rescuing teddy bears from a cliff.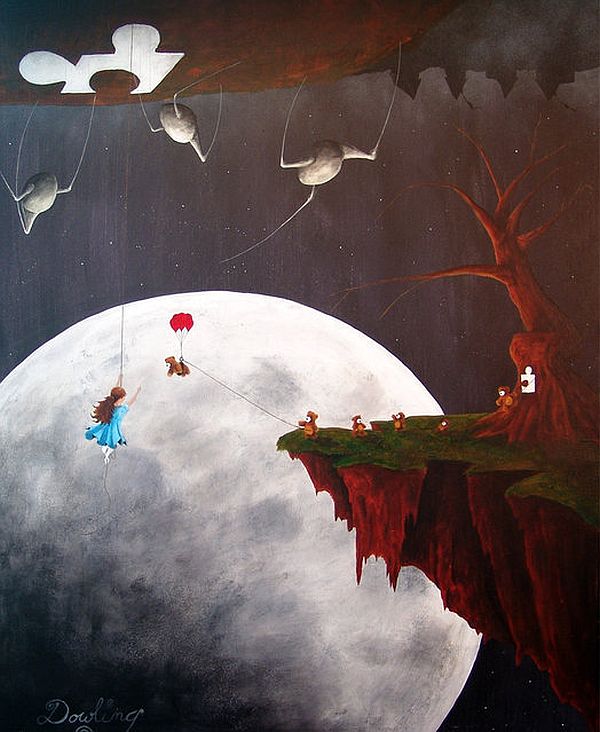 In one of the paintings, we see a snow-clad reindeer howling
at an apparition on a full moon night which certainly echoes of folklore and
fairytale alike.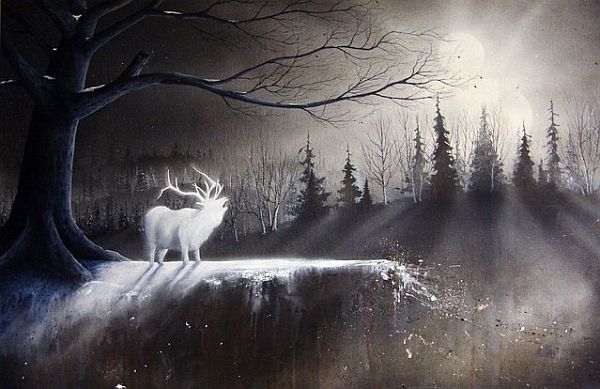 On another painting, we see a girl sitting on birdhouse
which certainly presents plenty of "Thumbelina" references with its theme.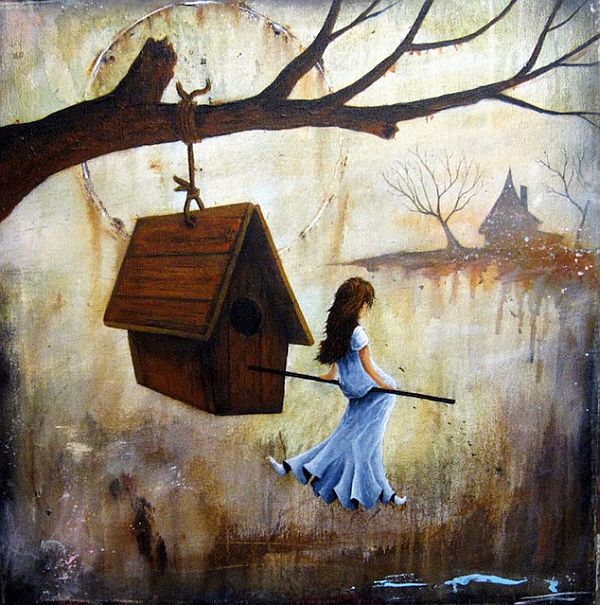 The little girl from a previous painting is referenced again
in a painting which sees the child riding a stork while a piece of a jigsaw
puzzle flies tied to a string in the distance.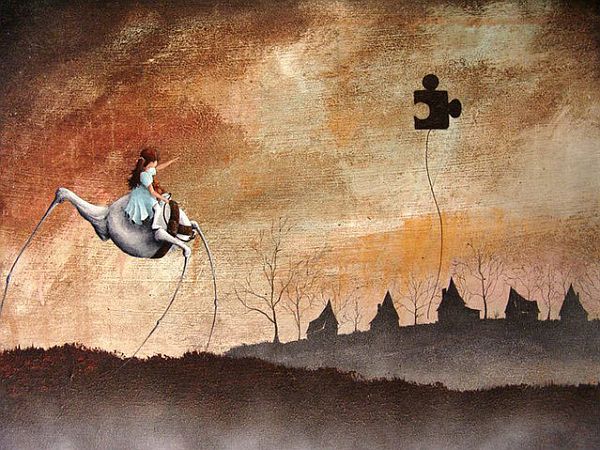 A more grown up theme
is used in the painting which sees a young woman walking with a heart shaped
key through a green field.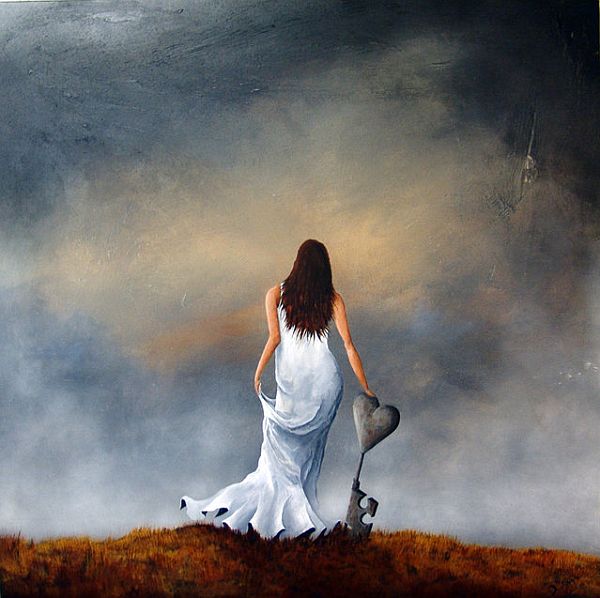 The theme of love and
matters of the heart find yet another reference in the painting that sees a boy
and a living log friend "fish" using a romantic heart as bait.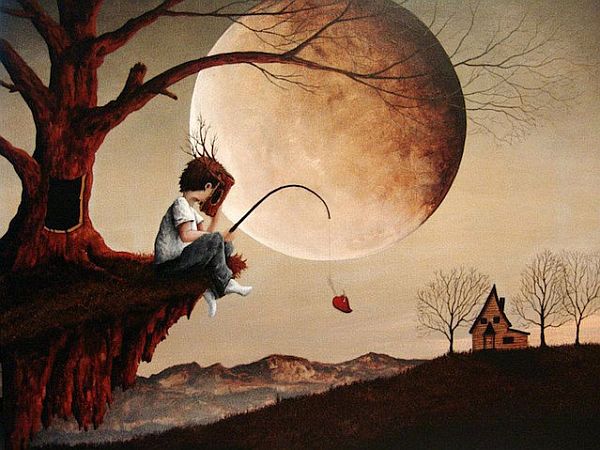 Even though
the themes in his painting are decidedly grown up, each one of Dowling Jr.'s
paintings appeal to children as well as with the simplicity of their
construction.