If you are one of those rare individuals on Earth, who are concerned about their imprint on the environment, this article will surely be helpful for you. Discussed below are the best green flooring solutions that will help you have both style and sustainability within their home. These green flooring solutions are free from toxins and are good for your health and that of the environment. The use of these flooring materials reduces the level of indoor pollutants thus improving your wellbeing. Read further to know more about the best eco-friendly flooring materials.
Bamboo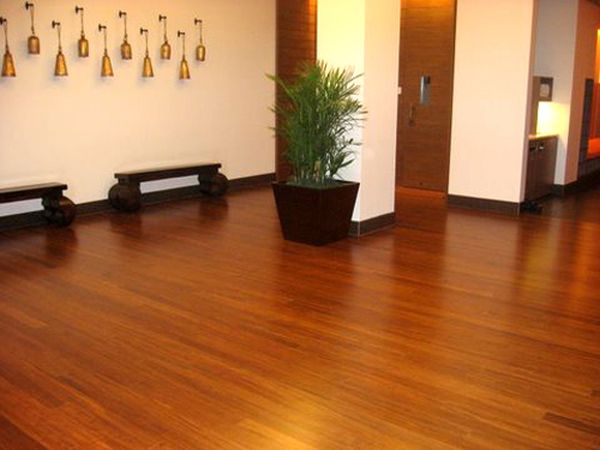 Bamboo is a natural grass that is extremely light weight and has gained immense popularity as one of the best flooring materials. Bamboo being grown through natural vegetation grows much more quickly as compared to trees and shows properties of being anti-microbial and waterproof. Bamboo is used for layered flooring and is sturdy and requires very low maintenance.
Bamboo floors are available in a plethora of shades and grains and hence you can find a large number of floor shades that compliment your interior décor. Since bamboo is cross grained, it does not expand or contract with the change in temperature. Bamboo being waterproof can also be installed in bathrooms and other damp places. All these properties make bamboo a perfect alternative to solid timber and wood.
Linoleum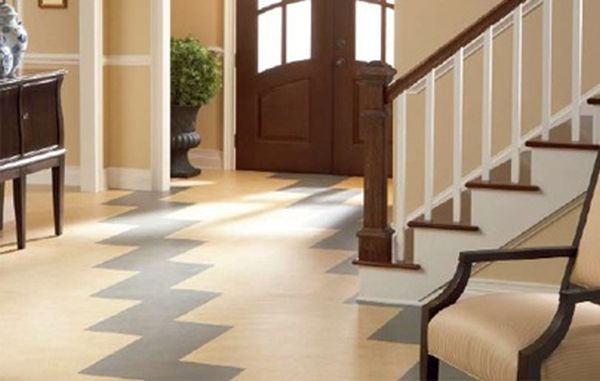 Linoleum is another cheap yet eco-friendly flooring material which is manufactured by using linseed oil, cork dust, tree resins, wood flour, pigments and powdered limestone. Linoleum is generally mistaken for as vinyl flooring which is made from chlorinated petrochemicals. Linoleum is free from toxic materials and is fire repellant, water safe, biodegradable and antimicrobial too. Hence, it is generally preferred for areas like kitchen, bathroom and children's playroom.
Cork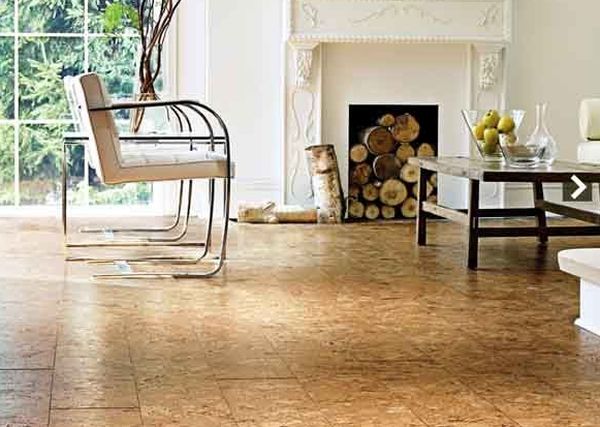 Cork is another eco-friendly yet extremely elegant and stylish flooring material. It is obtained from the bark of the Cork Oak Tree or is otherwise made from the waste cork leftover after the manufacturing of bottle stoppers. In properties and looks, cork resembles hardwood flooring and is extremely cozy, comfortable, long lasting and water resistant.
Cork flooring material comes with a UV resistant acrylic covering which increases its warmth. Cork floors are extremely trendy and are available in all the styles from traditional to vintage to modern and artistic. However, cork tends to scuff and hence should not be installed in areas like the hallway of your home.
Reclaimed hardwood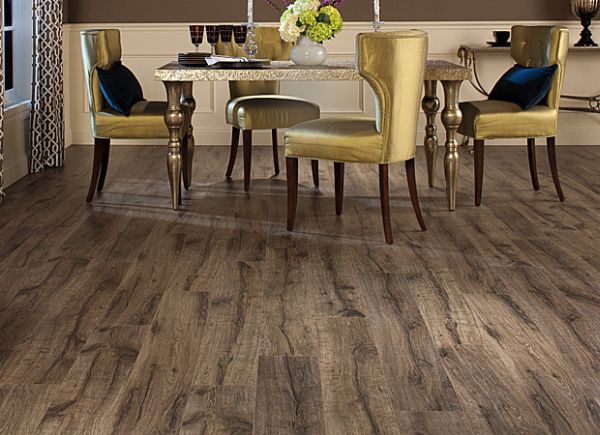 Reclaimed hardwood is the ultimate choice for those who want to have the look and feel of the traditional wood floors. Reclaimed hardwood is obtained from used barns and century homes and is extremely heavy duty, water proof and durable. It comes in numerous eye catching finishes such as smooth, wire brushed hand scrapped and in a wide range of colors and styles. A dark colored wood floor adds intimacy to the place whereas a lighter shade would perfectly illuminate the entire floor. As an alternative to reclaimed hardwood, you can also purchase FSC certified hardwood.
Concrete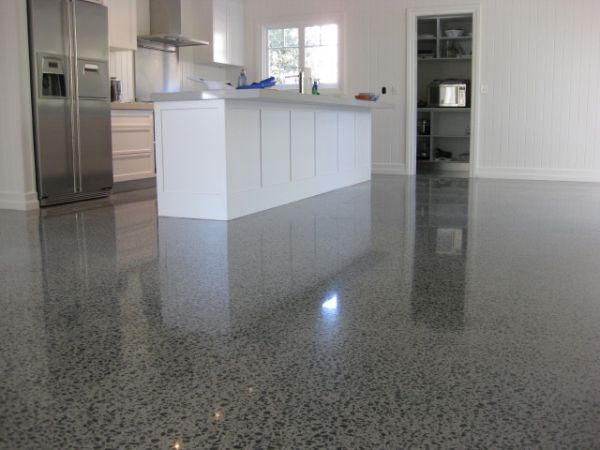 Concrete due to its high content of fly ash is an environment-friendly flooring material which is free from allergens, dust and mold and hence enhances the quality of your indoor air. Green Concrete, which is becoming widely popular these days is manufactured by using the waste by products obtained from power plants, steel factories and other industries. Concrete, when polished creates marvelous designs and is long lasting. Concrete floors can be further enhanced by using materials such as recycled crush glass, plastic and marble chips and metal shavings.
Summary
A little consideration of the materials used in the making of your home will help you make a smaller environmental imprint without compromising on style and elegance.