The kitchen is an integral part of the home. As such, it deserves to look as pleasant and professional as the rest of your home. If you intend to remodel your kitchen to make it look that way, then here are some excellent tips that could help you with the same. After all, who wouldn't love to cook in a kitchen that looks and feels regal.
Consider installing two sinks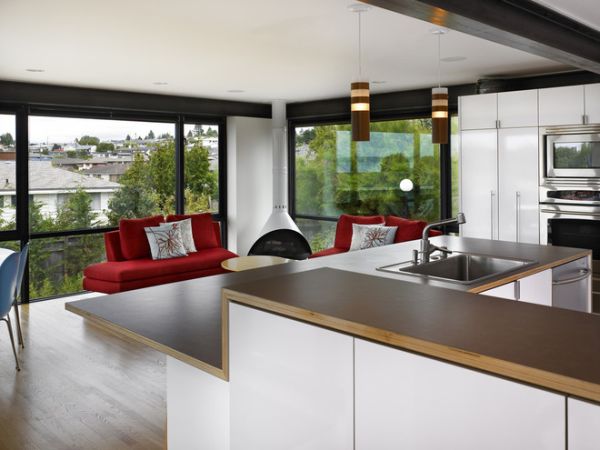 Although most kitchens come fitted with only one sink, any chef would tell you that the kitchen would look more professional with another sink located next to the previous one. In this case, you can choose one sink to be larger than the other, with the larger one acting as the primary sink while the smaller one could act as a beverage sink. This way, you would have more space to cook more than one food at the same time, something that is deemed essential in professional kitchens where time is everything.
Consider a costlier countertop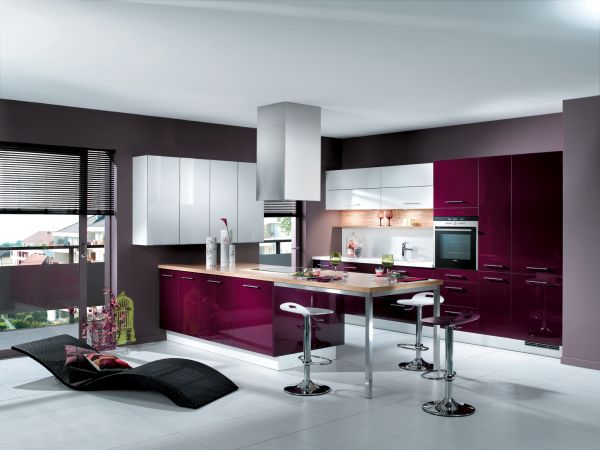 Although a tad expensive, this move can make your kitchen look more professional instantly. A natural stone or granite countertop would do wonders for your kitchen. In addition to enhancing the overall look of the kitchen, these materials are more reliable and so, can retain this look and appeal for many more years to come. A natural stone or granite countertop would also add to your home's market value in case you decide to sell your home in the future.
Consider opting for commercial grade equipment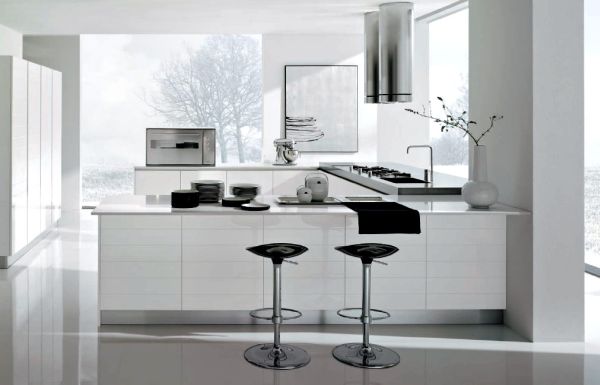 Rather than opting for equipment that looks nice but doesn't last long, consider opting for commercial grade equipment that is built to last. So ditch the bargains and shop for quality appliances as this is the only way your kitchen will look professional, and remain that way for many more years.
Consider custom fittings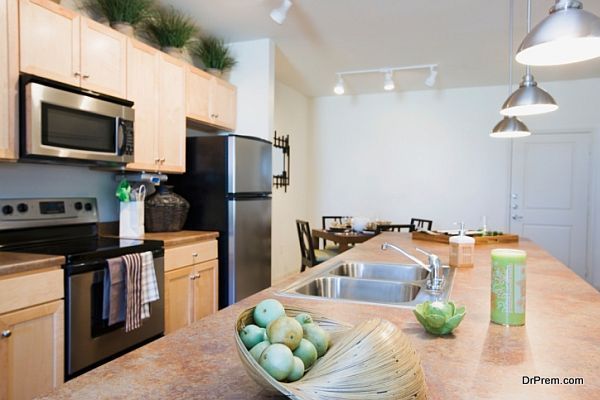 A kitchen would look professional only if all the fittings in it blend into an integral design. Opting for custom fitted cabinets and plumbing fixtures would help you achieve this with ease. So rather than throwing in some add-ons and hoping that they would gel together (which in most cases they won't), consider choosing custom fittings like draining racks, drop in rinsing baskets and sliding cutting boards, etc. which can give that much needed professional touch to the space.
Take care of the floors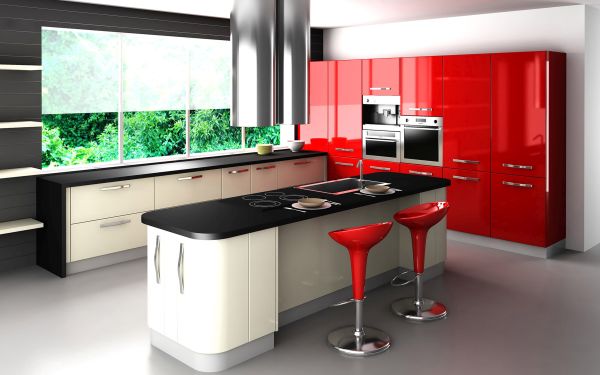 Sprucing up the floors would make any kitchen look great. Check the condition of the kitchen floor first. If it is in a very bad shape, consider replacing it completely. Materials like porcelain tiles, laminate tiles or linoleum are popular choices in many professional kitchens and can give that look to your cooking space as well. If on the other hand, the floor is in good condition, then deep clean it nicely to give it that polished look a professional kitchen needs.
Consider reworking the cabinets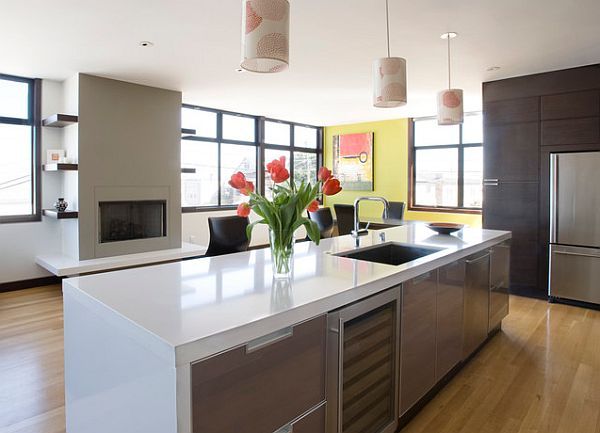 Old worn out cabinets can be a drag. So consider replacing or resurfacing them. While replacing cabinets can be a costly affair, resurfacing them is not. Sometimes, all the cabinets need would be a fresh coat of paint, which you can easily handle yourself. A few minor repairs (which you can do yourself) and a new paint job later, your cabinets will shine like new, giving your kitchen a fresh, clean and professional look.
Consider installing a range hood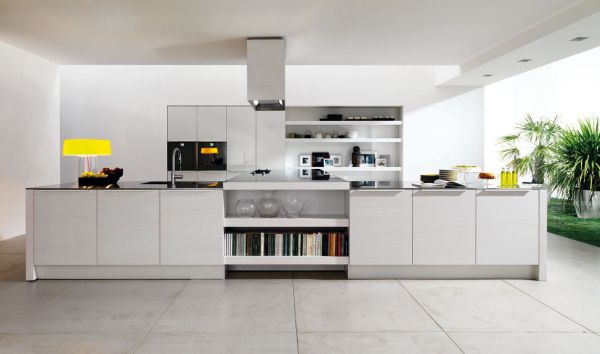 The new range of professional kitchens come with more suitable and energy efficient appliances. This is what you need to consider when remodeling your kitchen to make it look more professional. Installing a new range hood above your cooking range would also be considered a great move for your kitchen's new look. You may need professional help for this move though.
Summary
Making your kitchen look more professional is not that hard a task, provided you put some time and effort into knowing what works for it and what doesn't. The pointers mentioned above should be able to help you in your quest to remodel your kitchen.