Window coverings of bathrooms are generally given less attention than window coverings of regular rooms; this is a folly. Attractive window coverings give the bathroom an attractive look. Having attractive window coverings in the bathroom makes it a happy place to be in.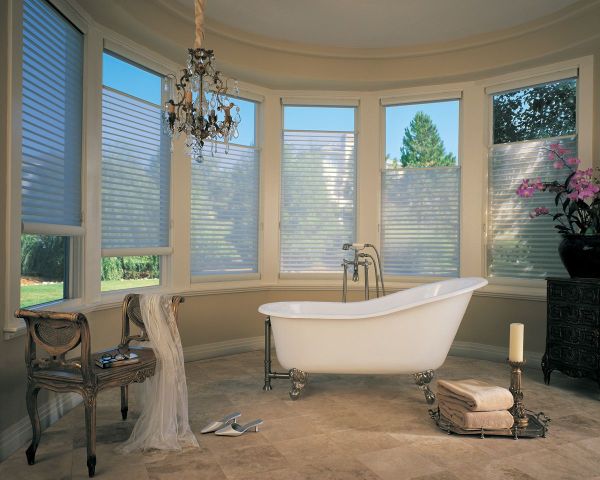 Another advantage of course of window coverings is that they provide the much required privacy. Thus, window coverings for a bathroom are a necessity for a bathroom and you should be careful when you choose the appropriate window coverings for your bathroom.
Here are some factors you should consider before choosing bathroom window coverings:
Metal blinds work well as bathroom window coverings: A comfortable bathroom should allow natural light in. Fabric curtains are not suitable as bathroom window coverings because they soak in water and obstruct light. Also, it is not possible to change such curtains daily. Even if outside light is not that important to you, having fabric curtains is not a good idea because wet fabric can attract fungus and dirt, which are not good for your health.
That is why many prefer Roman blinds but yet again, steam and moisture are the worst enemies of such blinds. Hence, they tend to wear away in no time.
In such case, shutters are a great option, so are venetian blinds made of metal. Such blinds are made to be compatible with bathroom décor. They also last for a long time.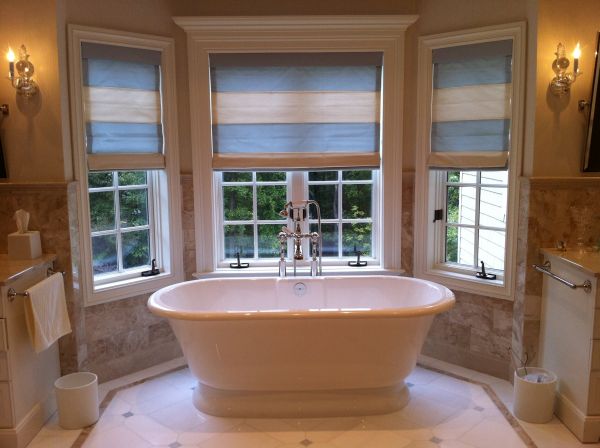 Advantages of metal venetians: Since metal venetian blinds are very popular and much in demand today, they are available in different colors and styles. As in any other blinds, these can be adjusted to suit your purpose. When you want to shut it out completely, you can do so by drawing the blinds and when you want to allow outside light to enter it, you can open it either fully or partially. Moreover, they are affordable and long lasting, that means they do not add a burden to your wallet.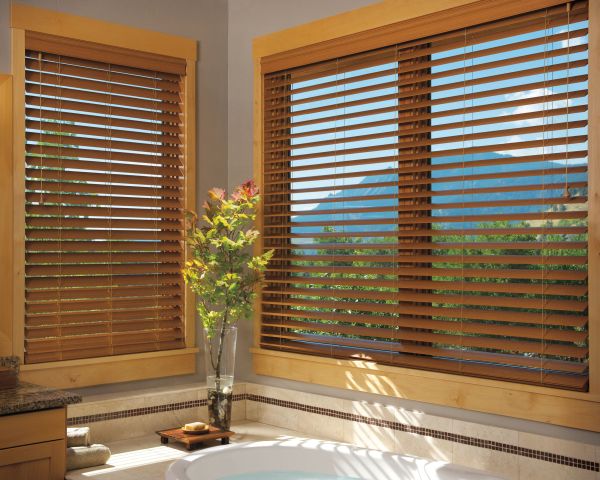 Benefits of shutters: Shutters have been a traditional window covering for bathrooms. They still work better than any other kind of bathroom window coverings.  They do not cost much, look better and are practical. Hence, shutters are a great choice when it comes to bathroom window coverings.
Metal venetian blinds and shutters are easy to maintain too. Since they can work well within the conditions of a bathroom, they are not susceptible to any damage whatsoever.
Summary
When you are choosing window coverings for your bathroom, make sure that they can withstand moisture and heat, thus metal blinds and shutters are preferred.