A kitchen is incomplete without an attractive countertop. Choosing perfect countertop for your kitchen can be tricky as you have to be little careful and consider various aspects before installing the kitchen countertop. There are multiple countertop materials and designs available in the market but nor all of them will match your needs and requirements. Here we have different kitchen countertop designs, made of different materials, so that you can choose the right one to add a trendy look to your kitchens.
Concrete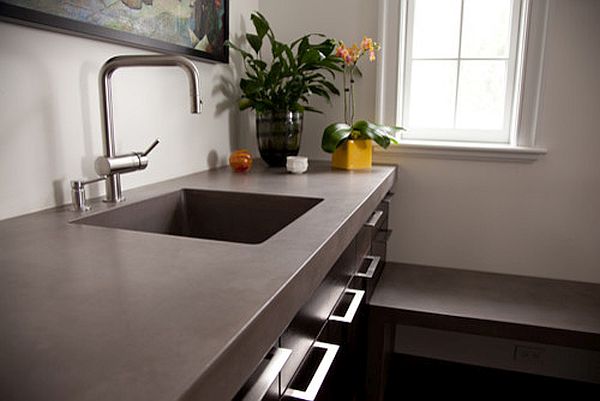 Designers working with concrete offer wide range of countertop designs. This countertop is made of concrete, recycled fly ash, and rice husks. The white finishing touch of this beautiful countertop will make your kitchen to look classy and its laminated glossy top will make it look spacious. This will perfectly go with your contemporary kitchen décor. Using concrete to build countertops is not a new idea, but the range and styles on offer now are definitely a plus. This design and its formation procedure are quite different from the traditional style of concrete countertops. You can go for this to enhance the beauty of your kitchen.
Metallic look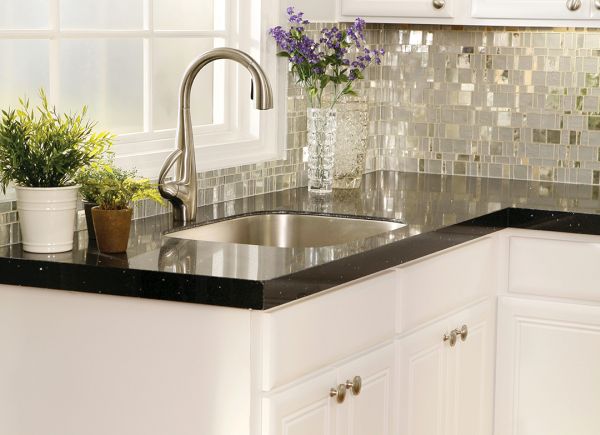 A great stainless steel countertop will give a metallic look to your kitchen. This type of the countertop is perfect for a small kitchen. The shiny surface of the countertop will reflect the natural light and will make your kitchen look bigger than its original size. This will give an industrial clean feel and it is very easy to clean or maintain. The flat countertop will not only help you to keep the counter clean but also enhance the beauty of your kitchen. Installing a stainless steel countertop in your kitchen is a great way to update your kitchen. Metallic countertops are resilient to germs, heat, and water. You can maintain the beauty of this countertop by little care and polish.
Marble countertop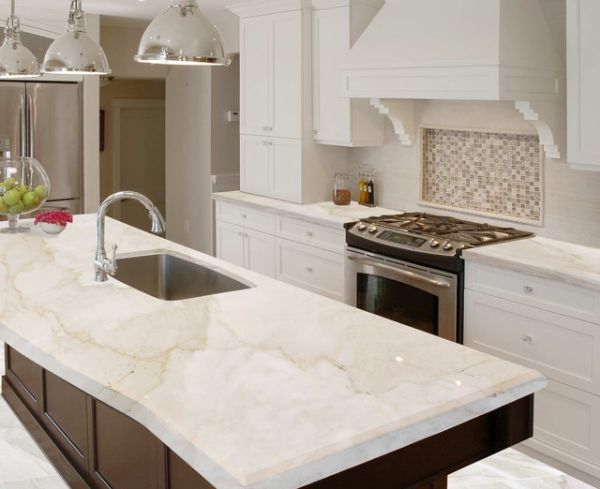 Marble countertop is a perfect choice for modern kitchen. The white and clean finishing of the countertop will add a classy look to your kitchen décor. This will make your cooking experience an amazing one. This type of countertop is easy to clean as you can wipe it out and can enhance its beauty by installing modern kitchen gadgets.
Wooden countertop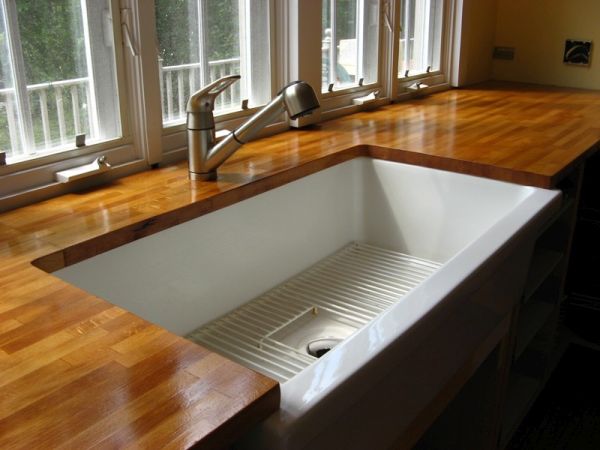 Wooden countertop is perfect for people who want to give a traditional look to their kitchen. Water can ruin the beauty of wood but the laminated countertop is free from all types of wear and tear. You can combine wooden countertop with trendy gadgets and classy décor. You can choose wood like red oak, lyptus, and hard rock maple. Wooden countertop will give a organic and a countryside kitchen feel. Wooden kitchen décor can give a green and a eco-friendly look to your kitchen.
Lava stone countertops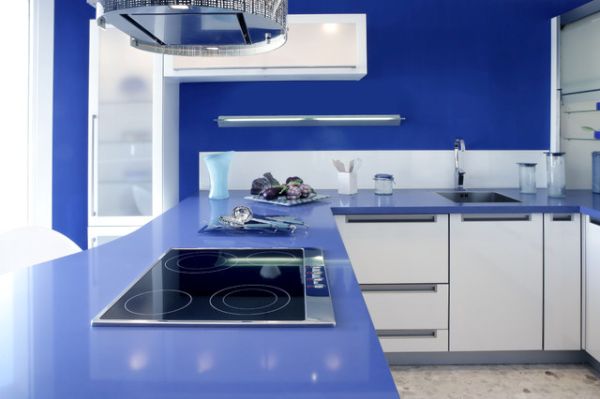 Investing on a lava stone countertop is not a bad deal to make as it is a unique material and can add a fabulous look to your kitchen. The smooth and a shiny finishing of this countertop can give a classy and trendy look to your kitchen. You need to hire professionals in order to install this countertop. The solid surface and unbeatable color or quality of this countertop will go perfectly with all types of kitchen décor.
Built-in countertops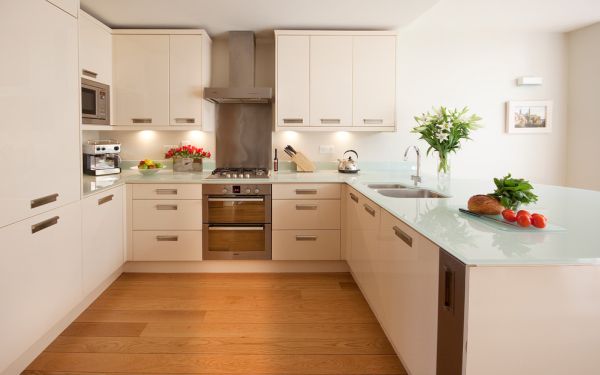 Built-in countertops are unique and will illusion the empty or invisible countertop. The slim countertop is unique and different from its contemporaries. This is featured with hidden induction cook top and heating points. The inbuilt cabinets can help you to store kitchen appliances. This is a perfect choice for modern home.

Countertops play an important role in decorating your dream kitchen. Choose well, and choose wisely.