In the modern world dependent largely on technology, human life has become stressful and the only place where we find peace and relaxation is our home. Hence, the home environment should be such that it provides us comfort and peace of mind. The Zen designing concept is one such way of interior decoration, which aims at balancing all the elements, as it is extremely soothing and creates a stress free ambience. Given below are some easy ways to achieve this tranquility and serenity for your home.
Select rustic colors: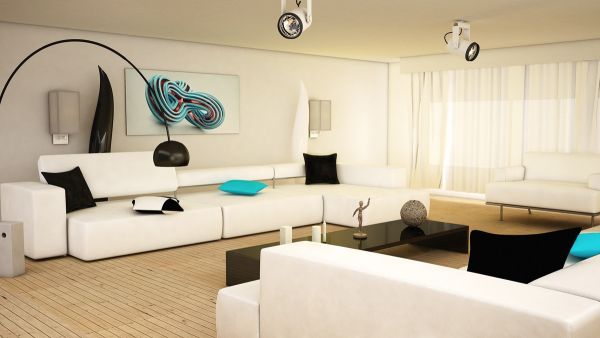 Zen designing principles involve the use of natural color in soft shades such as whites, grey and shades of beige and pink beige. This will fill your space with relaxation and calmness. In order to create a soothing environment, it is essential that you create a balance between the various elements like walls, furniture and floors.
Tip: Combine bold colors with matching objects and textured textiles like white and moleskin or beige and rosewood. This will help you shape your monochrome room. To add versatility, you can combine two or more colors.
Give your feet a soft and pampered feel: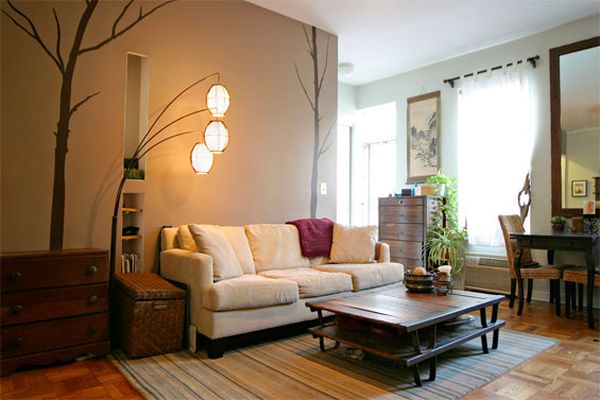 A healthy mind resides in a healthy body and hence, it is important that we care for all our body parts, including our feet. Therefore, good flooring is very essential to provide you relief from stress. Here are various types of flooring options:
Parquet – It is safe and secure just like heavy wooden flooring. Various forms of parquet are available in the market, ranging from white to grey and even colored parquet varieties.
Resin floor – It is a perfect blend of a modern and rustic décor.
Wool carpets – These are extremely comfort but require more maintenance and care.
Tip: As an approach to Zen inspired design and décor, you can even combine various carpets made from different fabrics like wool or pure cotton to make a cozy and attractive piece that compliments your indoor decoration theme.
Use natural and light shaded fabrics: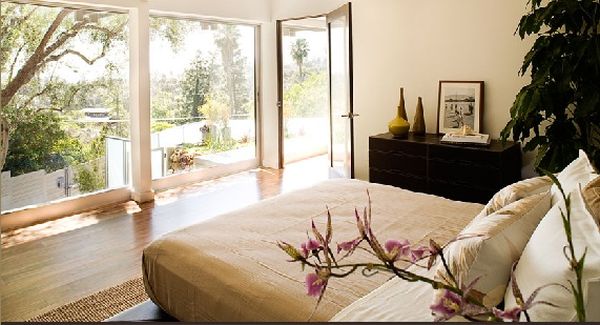 Just like the floors and walls, your home fabrics should also be such that they are pleasant to look at and should serve like an escapade from the noise and hassles of our busy lives. Natural textiles like linen, wool or bunting wool when combined with proper lighting and good quality fixation rods will instantly create an intimate and romantic atmosphere in your room.
Tip: Do not use cheaper rods with good quality curtains, as it can ruin the beauty and charm of your home décor.
Arrange lighting properly: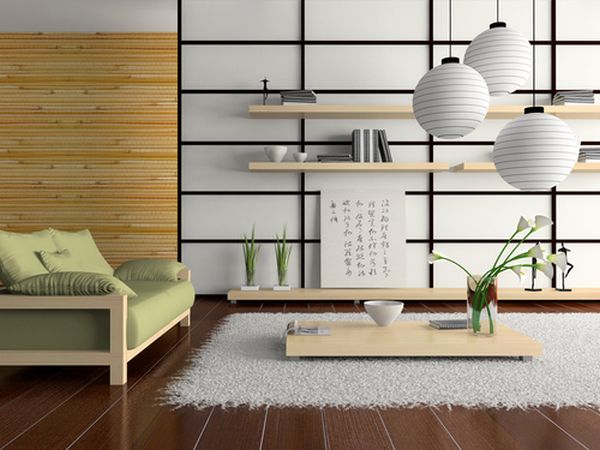 Proper lighting is the key for a relaxing interior décor. Strong fluorescent lights should be replaced with small candles, as these are more soothing and relaxing. Combine floor lamp, lamp set and indirect light source to create a perfect lighting scheme, while avoid the use of harsh light glowing from the ceiling. Use wall mounted reading lights for your bedroom, as these are flexible and provide light only at the required area.
Use simple furniture made from natural materials: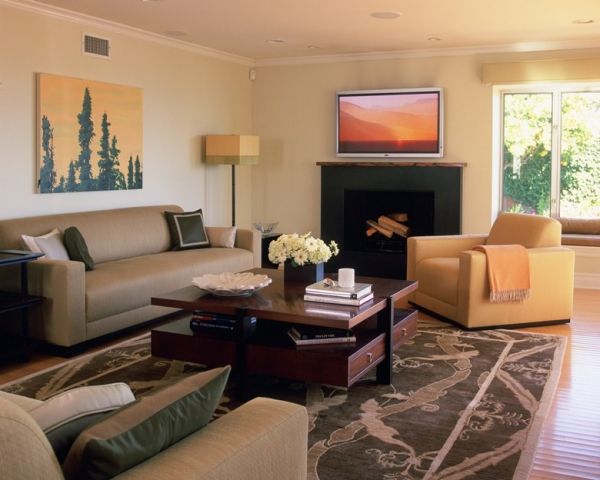 The Zen style décor is characterized by the use of simple and sober furniture with clear lines devoid of over decoration and complex structural features. Place furniture created out of high quality natural materials because they provide warmth and calmness.
Revamp your closets: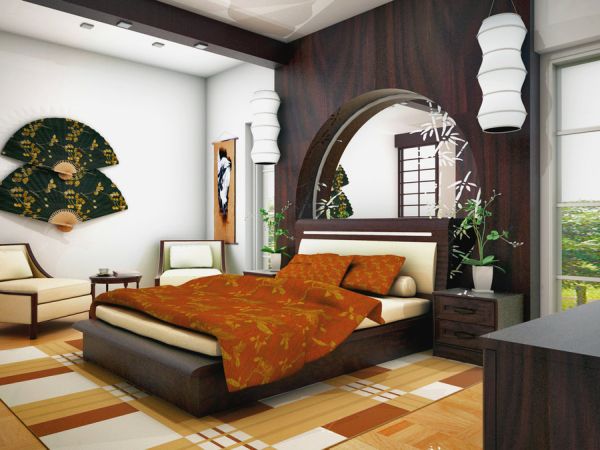 Revamp and refurbish cupboards, drawers and other small furniture accessories with bright and beautiful colors that go well with the room's décor.
In addition to these tips and design ideas, you should also try to reduce the clutter inside your house and use green plants to make your home a better and peaceful haven.