Plants have the power to enliven the space in a natural way and create a very serene atmosphere. Get the freshness of plants right inside the frame of your abode for a breezy feel. Boskke's Sky Planter will not only give the space a refreshing aura, but is bound to make you swoon with its unbelievably exquisite appearance especially if you adore your floor space.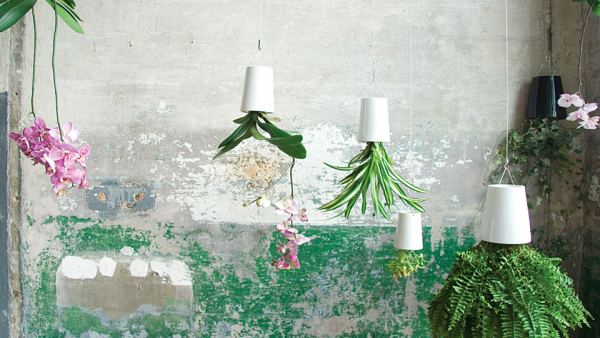 Shrinking household spaces has forced people to delete garden spaces from their lives, which keep them deprived from the feeling that surfaces when one connects with nature. Perfect for tight spaces and small apartments, these cute little planters will not block precious space and will dangle from the ceiling of your home. But, here comes the twist! The plants will grow upside down and not the other way, which is definitely quite unique and very captivating. The oh-so-amazing inverted pot by Boskke is available in two varieties, namely Sky Planter Ceramic and Sky Planter Recycled that vow to save water as well.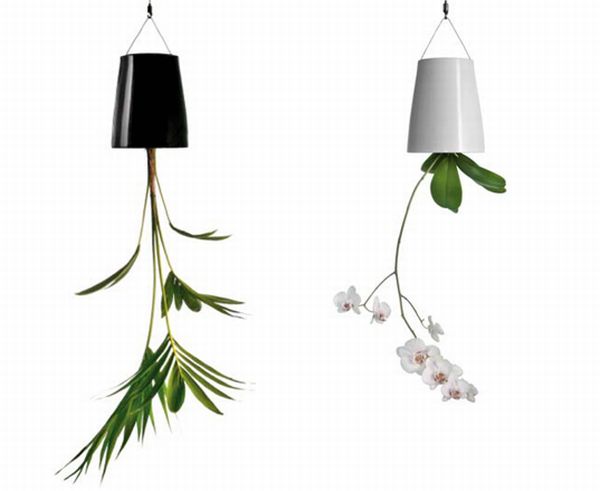 As is suggestive from the names, the Sky Planter Ceramic has been elegantly crafted out from good quality stoneware ceramic. Each piece has been meticulously crafted by hand and comes with a pure white or black glaze finishing. On the other hand, the Sky Planter Recycled has been made using salvaged plastic, which makes it all the more beautiful. It is slightly off white in color and comes complete with a float stick, indicating the water level. Both the varieties are available three different sizes that give a buyer the flexibility to choose according to the size of the living space. Slo-flo irrigating technology has been used in a brilliant way while coming up with the simple yet attention grabbing design of these planters.
Grow you favorite plants and flowers upside down, without worrying about the dearth of available space and bring out the urban gardener in you even in a cramped setup.