With IOT coming into existence, we have the liberty and advantage to control our homes in every way possible. Just by using a button, we can make changes to the temperature, lighting, save our energy bills, control our water usage and do everything possible. IOT has transformed our lives and made our homes much more beautiful. The dullness and monotony of non-moving objects changing to our preferences is indeed a boon. While all that is fine, the one thing that was still not touched was getting rid of any kind of odor in the house environment. Well, it looks like this part is also covered with the launch of the smart air freshener.
Introducing the Smart Air Freshener – Moodo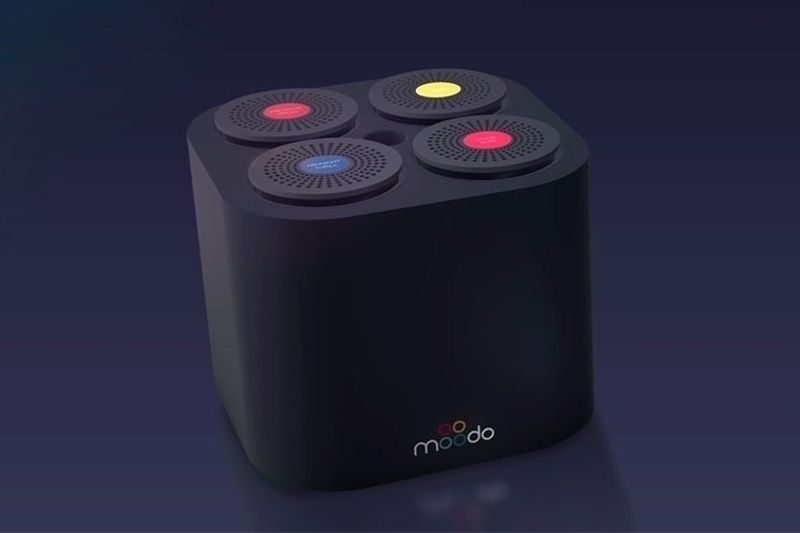 We all know the benefits of having an amazing sent in the house. Not only does it refresh our mind but it also leaves a good impression on people who come home.  Air fresheners in the market come with timers, or we are supposed to operate them manually. However, with the smart air freshener, things have changed. Now you no longer have to worry about any smell in the house because this baby is designed to take care of that for you.
Let us look at what the diffusion machine offers
This diffusion machine consists of four differently scented crystal capsules, which are used to blow air. Some of the fragrance that it contains are sandalwood, eucalyptus nights, and precious spices. Along with the check user, the user would have to download a companion app on the Android or iOS device. This user-friendly companion app offers you a variety of preset scent families, which are related to specific needs of people. For example, you have the cozy cottage, floral scene, and other moods which allows you to choose the fragrance that you want.
Customize your fragrance playlist the way you want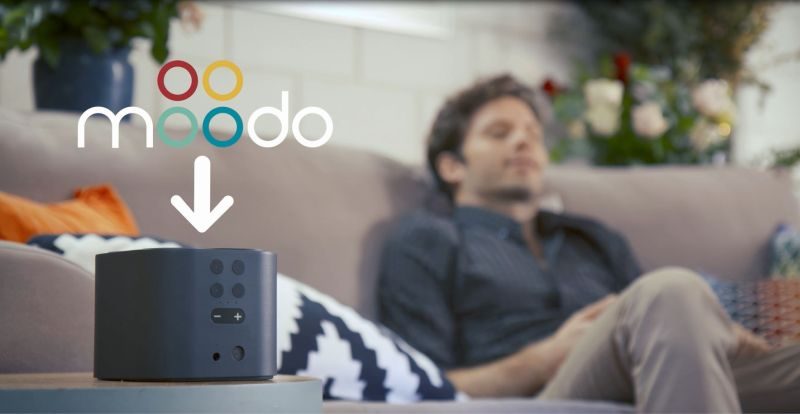 It also consists of a fragrance playlist feature that allows you to set the fragrance that you want depending on different times of the day. This automatically changes the fragrance based on the customized setting without making you lift a finger. What is even more interesting about the smart air freshener is that you can also mix and match and customize the scents to create a new combination of your own.
There is a lot more you can do with your Moodo
Apart from the pieces pens that are available, the company also has provided a provision for the customers offering a variety of fragrance boxes that can be used for mixing and customizing the scents. As per the company, a person can create up to 40000 scents with the fragrance boxes that are available with the company. This means that you no longer have to worry about running down the store to buy a new fragrance but instead you can create one yourself.
Customers can also share their newly created fragrances with their friends and family using the companion app. Along with that, you can take your customized fragrance to a whole new level by introducing new scents to it for a more interesting fragrance of your choice.
Some other features of this smart air freshener include Wi-Fi connectivity option, a rechargeable battery life that gives you 7 hours of usage per charge. Another good feature about this product is that you can use four capsules at the same time, which will last for close to 60 days. The company also offers additional capsules and fragrance boxes that can be ordered directly from their official website.
Early birds can avail the benefits offered by the company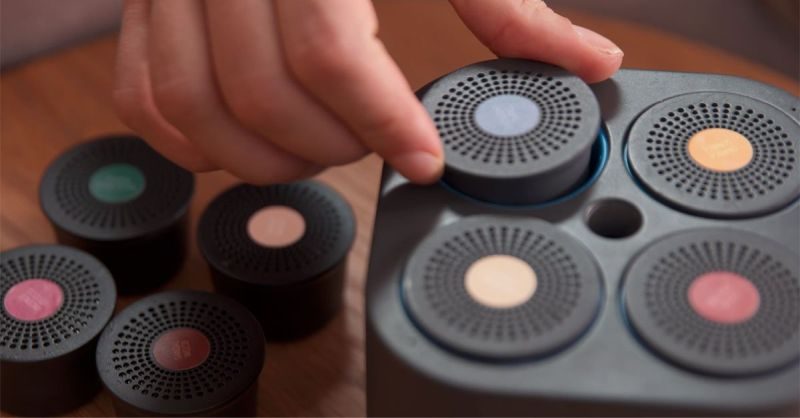 This unique fragrance box also comes with reusable cartridges, which are economically priced. For the early birds who want to get their hands on this smart air freshener,  the company is accepting orders, which are soon going to be shipped out.  The price ranges from $149 – $179 for the single Moodo packs. The Rainbow packs offered by Moodo range from $199 – $379. With so many benefits and perks, you can surely say good bye to bad odor and welcome the fragrance of your choice within your own comfort zone.