If you think your dining room always remains a mess and you need a solution to organize it, then it is best to start with smart storage. When you store all your stuff in an organized manner, you will find that the room appears cleaner and tidier. There can be several ways to store and organize stuff in your dining room. If you are finding it tough to come up with smart solutions according to the requirements of your dining room, then check out some tips given here.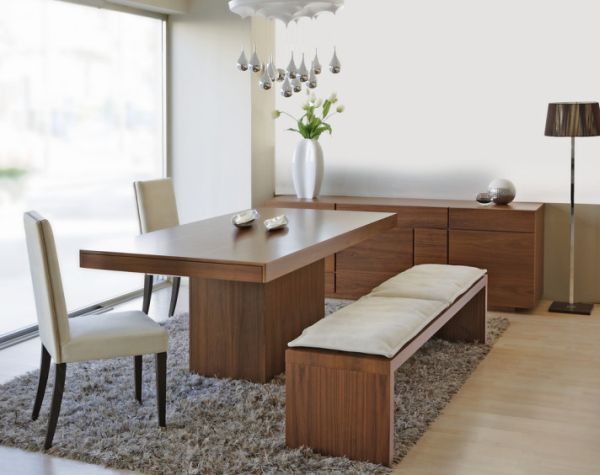 Use bench seats
Bench seating is a great idea if you want to save space in your dining room, as well as require more storage space. This is a shared-purpose storage option that also allows you to use the limited area of your dining room in an optimized manner. You may not only sit on bench seats, but may also hide your extra stuff under their lidded tops.
Install kid-friendly drawers
Kid-friendly drawers do not allow your little children to access unwanted stuff from your cabinets. If you also have kids at home, then it is best to go for clever storage solutions like bench seat drawers. Such solutions will keep your extra objects hidden away from the eyes of your kids. They would be less inclined to open something that does not have a familiar appearance like that of a cabinet.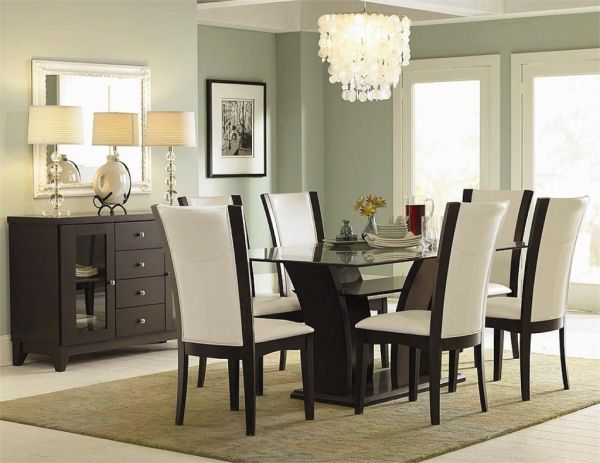 Go for simple shelves and decor
Create a focal point in your dining room where you may place some simple and elegant pieces. It is more noticeable if you keep a few pieces for decoration instead of stuffing the place with multiple artworks. To keep your decoration structured, you may use simple shelves that make an integrated unit. There can be a top shelving surface where you may place things you want to highlight. Thus, this can be your dining room's focal point. Rest of the items can be stored inside cabinets so you may take them out on a special occasion when they are actually required.
Use functional baskets
In a multipurpose dining room where kids also keep sitting throughout the day, you may make use of several functional baskets that can hold a lot of stuff. These baskets not only store the toys and objects of your children, but also stock the stuff from the dining room. These can also keep your materials safe from the reach of little kids.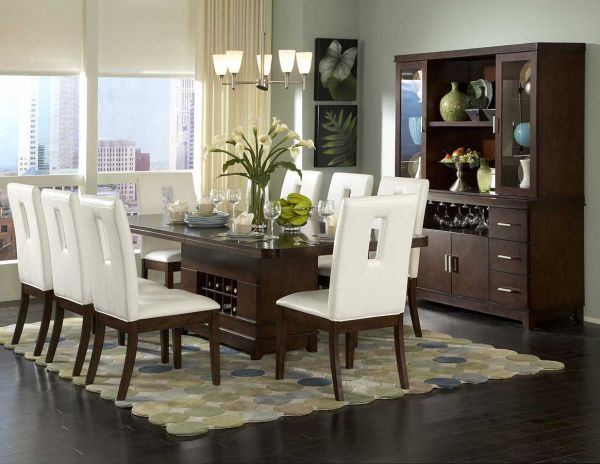 Have built-in cabinets
Having built-in cabinet units can allow you to store a variety of things, especially when you do not want to reveal them on shelves or tables. Built-in units allow the disguised storage of your dining and serving equipment.
Fix open cubes and shelves
You may use open cubes and shelves on your walls that can serve multiple functions. To have a functional space for the entire family, you should design your dining room in a way to accommodate all types of stuff at a single place. Cubes and shelves allow you to do that in a wonderful manner.
Summary:
You can save space in your dining room by using a variety of smart storage solutions. While you may try multifunctional shelves for varied purposes, you may also go for disguised storage using built-in closed cabinets.