Caviar, salt-cured fish-eggs, has been and is a popular delicacy with a "pop-in-your-mouth" texture.  But there are people who love the texture of tiny droplets but don't like the idea of eating fish-eggs. For them, chefs and foodies came out with a seaweed based substitute that visually and textually resembles caviar/pearls.  A Montreal-based company has produces what can be call the first portable device for spherification at home. 
What is Spherification?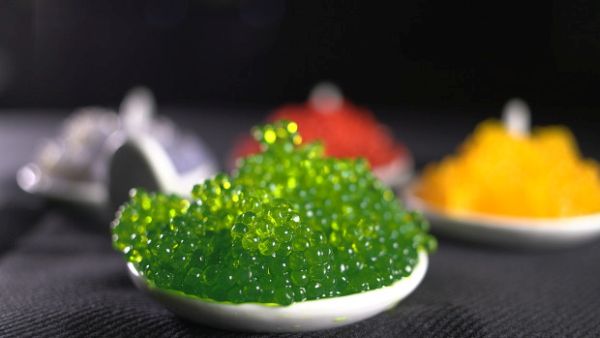 Spherification is culinary process that shapes a liquid into spheres, which can be used as alternates to caviar/pearls. The process has been in use since 1950s and chefs, bakers, bartenders and foodies rely on it even today.  The whole purpose of Spherification is to produce alternate to caviar that looks exactly like the real one.  It helps preserving market for those who would love to enjoy seeweed-based caviar with a feel of real one.
What is Imperial Spherificator
The device is an automatic caviar pearl former. It's a miniature model of a larger device and is designed as a hand help option that can produce up to 10kg of pearls everyday.
How it works
The process of Spherification requires a mixture of liquid and sodium alginate, which is then dripped into a container/bowl of cold water and calcium chloride. During the process droplets of the liquid form into small balls of gelatin that resembles caviar.  The device requires a readymade liquid of any particular choice that will be poured into it along with some of the alginate.
The liquid is mixed at a suitable dispensing speed. By swapping in one of three different nozzles, size of the pearls can also be determined.  Later, the liquid from the device is dispensed into a bowl of cold water and calcium chloride. The device can turn any liquid or food into pearls.
Designer and crowdfunding campaign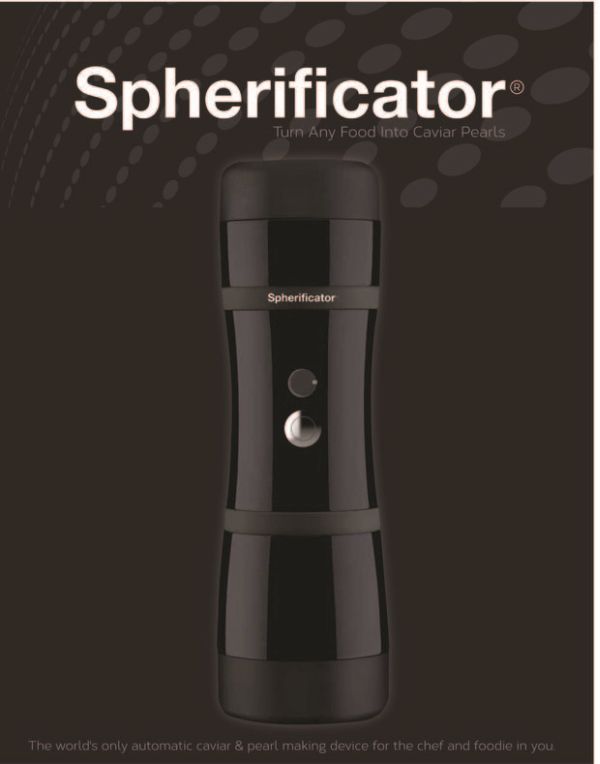 The Imperial Shperificator is designed and produced by a Montreal-based company that provides a seaweed based caviar substitute called Kelp Caviar. The company have been producing caviar substitute on industrial level using basic process.  The project was successfully funded through crowdfunding campaigns on Kickstarter and Indiegogo.
The Spherificator is now in production and is available on Shperificator's official website for $169 including the kit. The purpose of the device is to save time for foodies, restaurants, bartenders etc. Portable design further makes it possible to own a unit for domestic use.
Source : Indiegogo.Com