Debuted at the Consumers Electronic Show, Invoxia'sTriby is a multi-function accessory designed to sit on the front of your refrigerator and serve as a Bluetooth speaker, Internet radio, IP telephone and a household message board, all wrapped into one.
Presented as a revolutionary speaker designed to bring families together through music and communication; here are the features that make this little device a revolutionary social family hub.
Family's Social Hub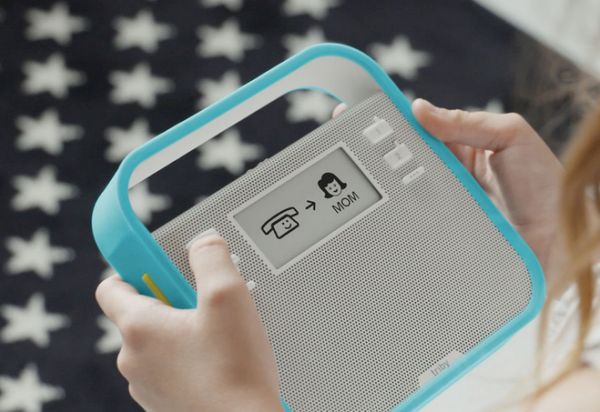 Designed to keep families connected, the little device comes with a connectedspeakerthat whole family can use at the touch of the button. Also designed to connect family via hands-free VoIP and mobile phone calls, it features personal doodles on the message board.
Simple to use
Designed to offer practicality, Triby can be easily used by the little members present at the home. By simply pushing the yellow flag, sending an emoticon or using the pre-set buttons to give phone call, it can keep you and little ones connected while you are out for office.
Fill your home with music
Supporting two speakers and a bass amplifier managed by In Viva Acoustic technology for powerful sound, one can use the little machine as a Bluetooth speaker or preset its button to use it as a standalone radio or speaker, connected through Spotify, now one can also listen to their playlist a tough of button, or stream your favorite radio stations.
Dedicated Mobile Application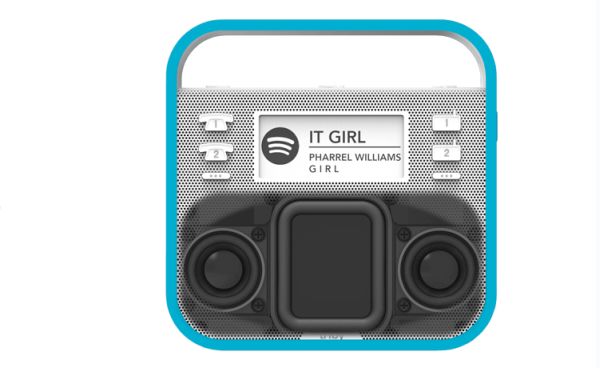 Made compatible with tablets andsmartphone, Triby also comes with a dedicated mobile application made compatible with iOS devices. The application will help you to manage the device settings, and will let you communicate through calls and messages.
Hand-free for mobile calls
Busy doing kitchen chores, Triby with its incredibly clear speakerphone with HD voice lets you have a clear communication even if standing 15 feet away from Triby. The four digital microphones create a beam to clearly capture voice while eliminating the background noses, to make it a noise-free conversation.
Free Internet Calls
To make calls and check on your family while you are out, Triby helps you to make and answer free calls through the Triby iOS application. Thus, no landline is needed to check on what your kids are up to when you are out.
Technical specification
Measuring 5.9 x 5.9 x 1.2 inches,Triby weighs only 1.3 lbs. Outer body made from rugged rubber design, it comes with rechargeable Li-ion battery and a mini-USB.
Selling for $199, Triby is a revolutionary device that not only connects you with your family, but also beautifully blends with your kitchen settings.
Source : Invoxia.Com