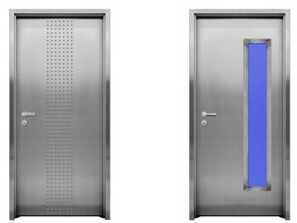 If you are bored of those monotonous wooden doors in your home, then here are some classy doors made in steel that are just perfect to break away that monotony.
Designed by Neoporte, these custom-made entry doors, which can be designed as per your choice and requirement. Quite durable and long lasting, these steel doors are just perfect to add a new and distinctive look to your home.
They are available in a wide variety of designs and looks including the double door or single ones. You can also go for the ones adorned with beach glass. Wanna see some more designs? Neoporte is the place for you.