It is of paramount importance to have things in place and in order at home for a living that is not chaotic. Be it your kitchen, your bedroom, a store, or a laundry room, every room has its own nature of storage. Talking about the laundry room, it can be a real mess of clothes, detergents and other things lying here and there without an order.
A messy laundry room sending you all negative vibes, you will just not feel like working there. To save you from any such unpleasant situation, we have brought some very functional and interesting storage options you can in your laundry room.
Closet Storage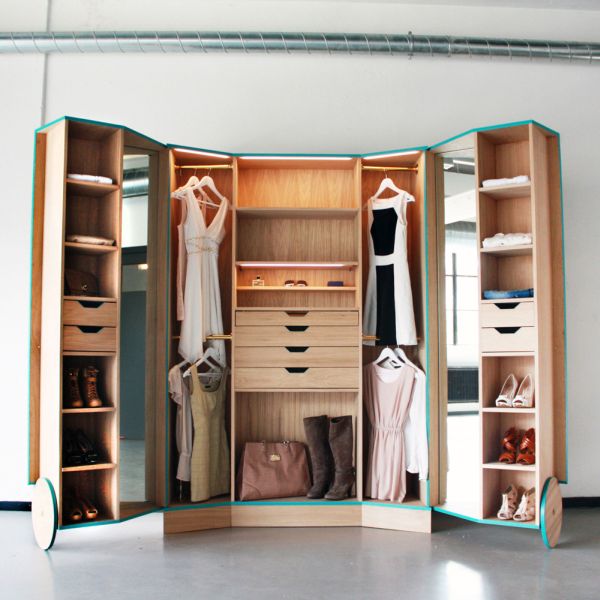 Closet storage is not only meant for your bedrooms and dressing rooms, but they serve an important purpose in a drawing room as well. You can use drawers of the closet to store detergent boxes, clothespins, and other necessary items. The bigger shelves you can use to store ironed clothes, so that they are in shape until you put them back in your respective closets.
Open Shelves
Open shelf is the most common and widely used type of shelf in laundry rooms. The reason behind is its capacity to make a laundry room so easy to use. You can store all the things you require the most in your laundry room on open shelves, so that you could see them right there in front of you. In other words, these shelves bring the stored things in close reach of the user, thus preventing time and effort of people struggling to find things.
Pullout drawers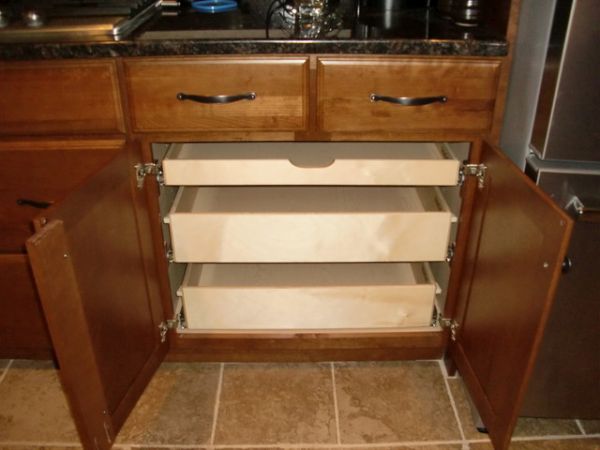 Pullout drawers are the space saving drawers whether you place them in your laundry room, kitchen, or a bathroom. In your laundry room, they will not be the best to store cleaning supplies but certainly a good place to store laundry hampers and other things.
The Dividery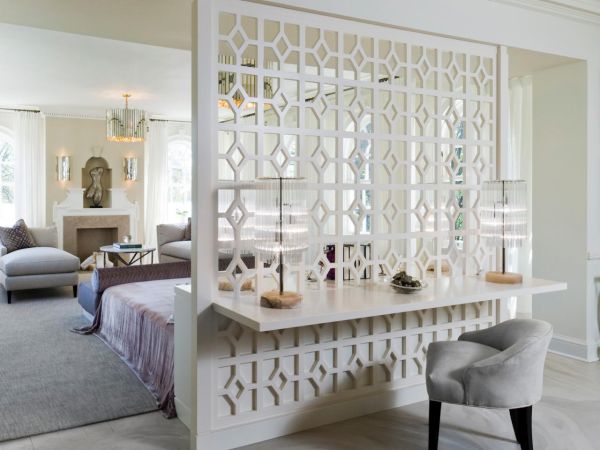 To occupy the wall space and to ensure your folded linens remain neat in stacks, this divider shelf is ideal. Take a shelf bracket, flip it (heads down) and fasten it to the wall. You will get a shelf with the side bars, which will ensure the pile of washed and ironed clothes remain neat and tidy.
Drying Bar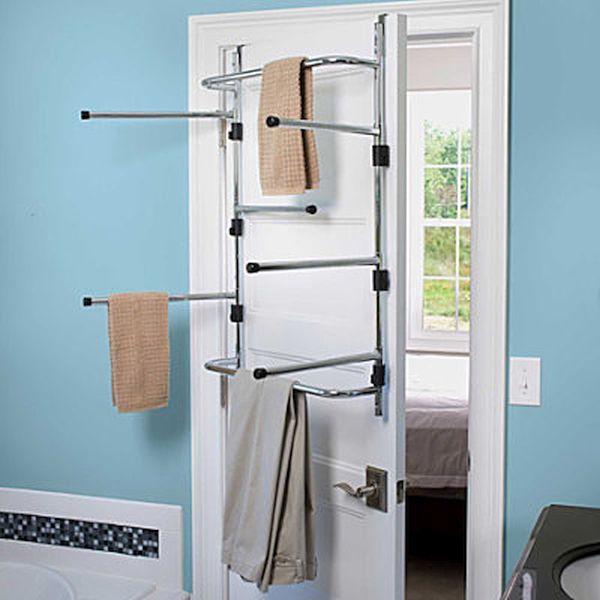 Clothes such as cotton shirts that shrink, you need to take them out from the dryer when they are slightly damp. Then you require a drying bar in your laundry room to hang slightly damp clothes until they completely dry. An efficient drying bar option would be to hang a holder on the underside of some shelf in your laundry room. It is efficient in a way that it would not take any extra space in the room and will hang a good deal of clothes.
Basket Storage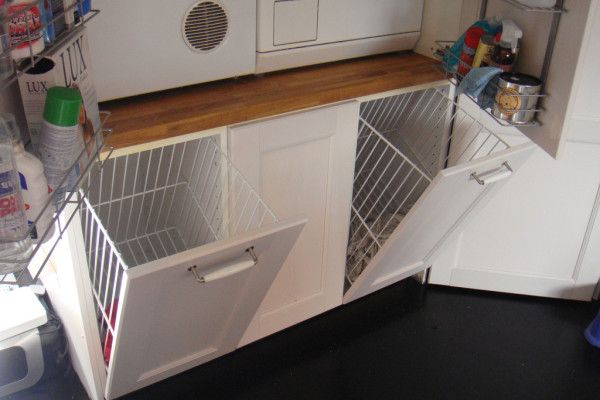 Baskets as storage capacities in laundry rooms are very popular because if their functionality. You need to have some rectangular shelves in the room that can house different sized and colored baskets.
Amalgamation of different sizes and colors of baskets in a laundry room can give it a beautiful and an attractive décor besides functionality. They store dirty clothes, detergent cartons, hangers, and other laundry stuff, making it convenient for you to trace them with ease whenever you want.
Temporary storage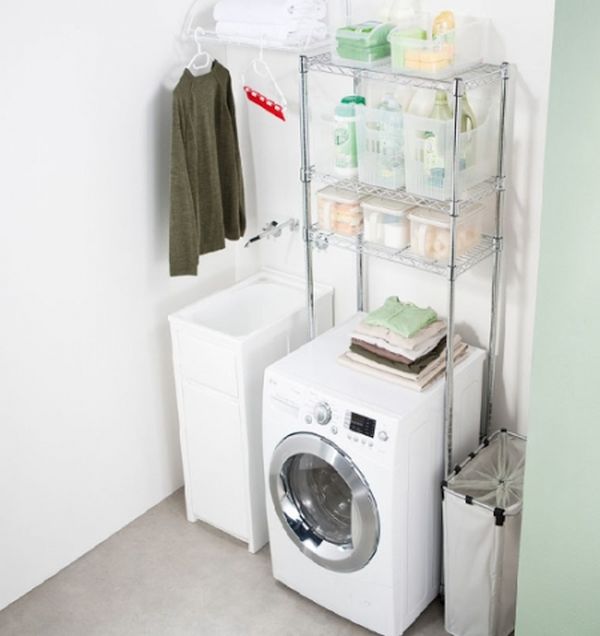 Those of you who have small laundry rooms, who cannot afford to install permanent storage racks and closets can go for temporary storage bags. You get laundry bags from the market, try to get some fancy ones that will amp ump your laundry room's décor.

Usually the laundry room is left messy and chaotic in a home because people do not use easy storage hacks. You must take inspiration and give your laundry room a makeover, which will make it organized and you will love working in there.