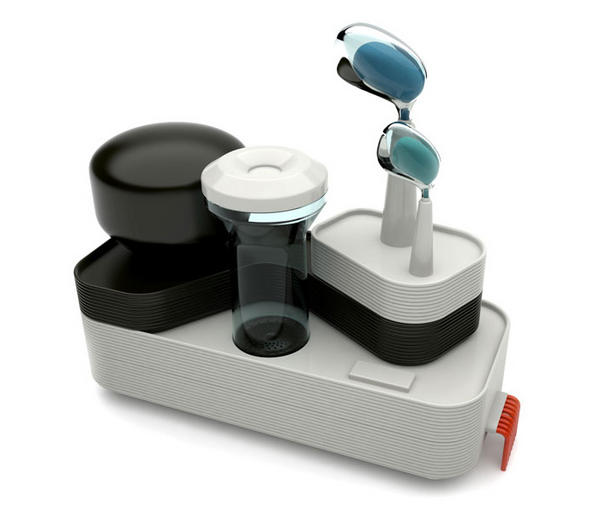 People all around the world realize that in order to sustain the ever increasing energy demands and also keep a tab on the rising prices, it is important to use more of the renewable energy sources like solar energy, wind energy etc. rather than coal, natural gas, water or oil energy sources. But the elementary problem with these renewable energy resources is storage. If the renewable energy can be stored, it can be used at any time and more importantly at any place whenever the need.

It is this problem that has been almost solved by a team of designer and a researcher in France. Pierre Favresse a designer in collaboration with Christophe Turpin a researcher with the The French National Centre for Scientific Research (CNRS) have come up with a compact, easy-to-use design of a renewable energy storage station called the Hyné.
The theory behind the station is simple. It will convert water to hydrogen by the process of electrolysis and the hydrogen gas will be stored for future use. The energy needed for the process will be provided by a solar panel or wind energy.
Hyné would be able to provide energy for 4 people in a 100 sq. meter space for as much as 24 hours. It can then be replenished using 30 sq. meters of solar panel or any other equivalent energy source.
Pierre Favresse has been known to design simple, aesthetic and green products and he has used his characteristic craftsmanship in designing the Hyné . It is simple, elegant and affective. The eco-friendly station has the black compartment to store hydrogen gas and the golf-club styled volumes at right for oxygen storage.
At home, there can indeed be many applications of such a simplistic yet efficient station for capturing renewable energy. At times when energy demand is more but supply is less, it can be put to use. During sunny days, the solar energy can be used to recharge the station and later can be used whenever needed even at night or when the sun is not that bright. Energy captured from high powered wind at one location, can be used at another non-windy place.
Thus, the designer-researcher team have definitely come up with a station that can give the power to trap sun or wind energy in every homeowner's hand.
Via: Mocoloco