In today's world, everybody has an easy technological access, which has made people capable of doing majority of the works on their own. This trend as you all know, is famous as the "DIY Trend." Using information from the web, people try to do so many things on their own, which they were not able to do in past. Here we are referring to the DIY trend people are following to design their bathroom tile design.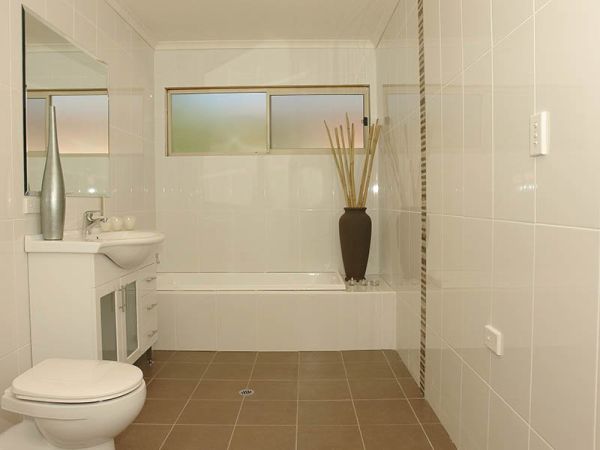 It gives you all the more satisfaction and thrill to design things in your home on your own than to get them done by a professional. However, you cannot just do the designing without knowing important things that enable you to give a perfect design just like a pro. To help you with your bathroom tile designing, we are here with some designing tips that can help you achieve that much-desired look in your bathroom.
Shower Tiles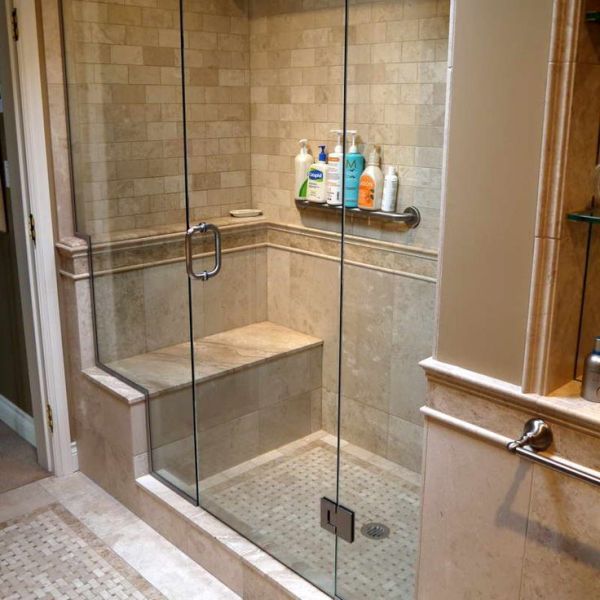 You can give your existing old-style and boring bathroom a refreshing look by going in for a change in the shower tiles. The existing tiles in your bathrooms must be from a time when there were not much of choices at hand but today, there is literally no dearth of patterns, colors, and different types of shower tile availability in the market.
Such a wide assortment of tile choices gives you an opportunity to mix and match them and come up with your own interesting and unique designs. To put this in other words, the wide collection of tile patterns give you a chance to become a designer and create unique designs using your creative mind.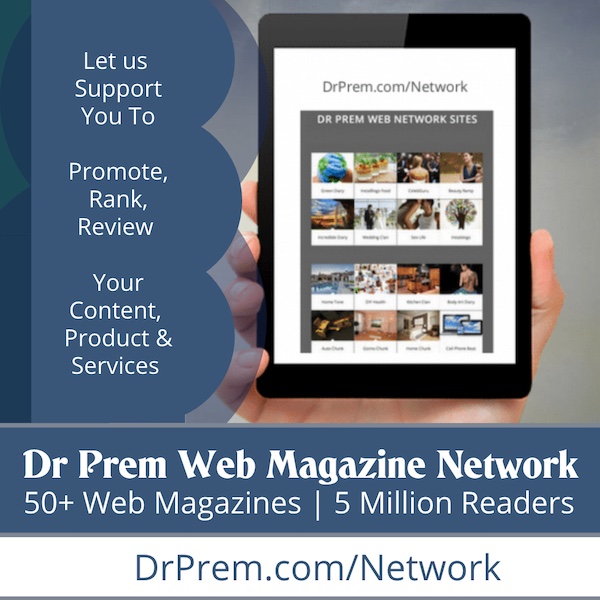 The shower area calls for the most diverse tile patterns than in any other area of a bathroom, probably because shower area stands out the most in a bathroom. If you happen to install distinctive tile designs in this area, you can manage to enhance the shower area even more. Go in for highlighter tiles that you can install just on the wall area that comes behind your shower. Rest of the wall tiles should be plain or in a light tone because this is what makes the highlighters stand out.
Creating linear variety is the key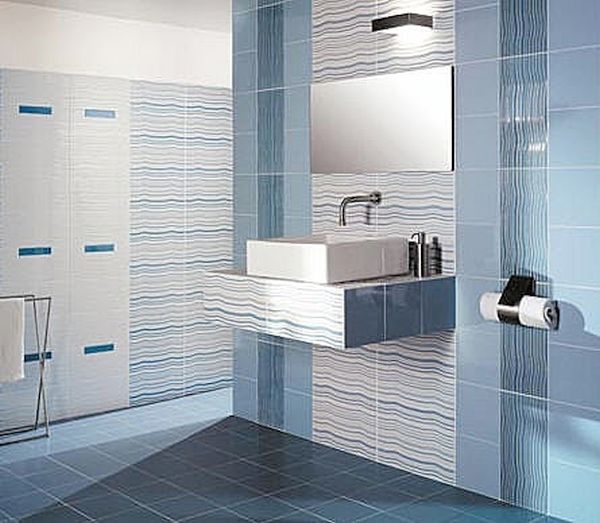 Tile covered walls in a bathroom are over a painted wall for a number of reasons, such as tiles are water proof, easy to clean, provide visual interest, and are good to look at than a plain painted wall. Tiles come in such a huge variety of size, color, and patterns that make your bathroom look so trendy and gorgeous.
You should try to use other built-in elements in your bathroom such as cabinets, vanity and other fixtures to enhance the appearance of tiles you choose to install on the bathroom walls. The best way is to create linear variety of tiles that match the clean lines of the built-in elements of your bathroom. The linear pattern should complement the clean lines of the vanity and cabinets in order to give a bathroom a happening look.
Make a contrast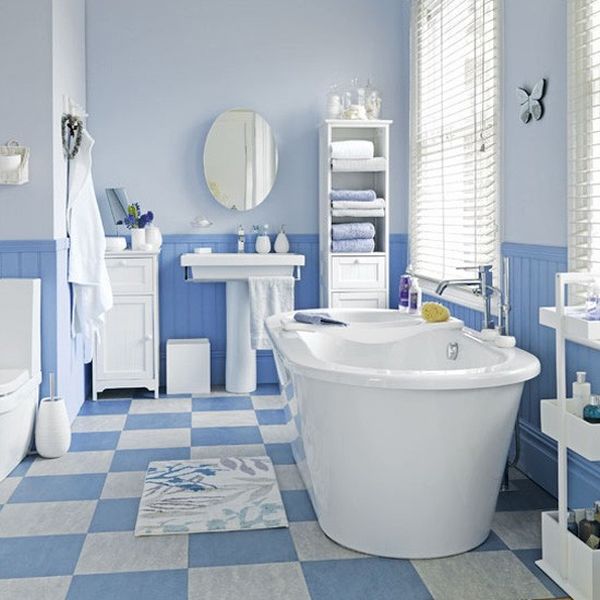 Following a singular colored tile pattern in the entire bathroom can get monotonous, so you should go in for a band of contrasting tiles in between. While following this pattern, you should be careful while incorporating this particular pattern on to the walls because too much of it can give your walls a messy appearance.
You should first decide whether you want the contrasting band to appear vertically or horizontally on the wall, and then decide in what proportion you would like adding them. Choose larger tiles in light colors that match well with the accent tiles.
Summary:
Following some DIY tips, you can install bathroom tiles that are beautiful and functional at the same time.