There are many little and big things that you have to arrange in your bathroom but the problem occurs when you have little space. Even though smart storage units can solve the hitch; however, in modern apartments the bathrooms are so small that there is hardly any space for completing the regular cleaning and scrubbing, let alone storing. The good news for urban home and apartment owners is that with little innovation now they can build simple yet stylish storage inside their bathrooms, irrespective of the size. We have listed some such brilliant bathroom storage ideas in the following.
Ease of accessibility is the key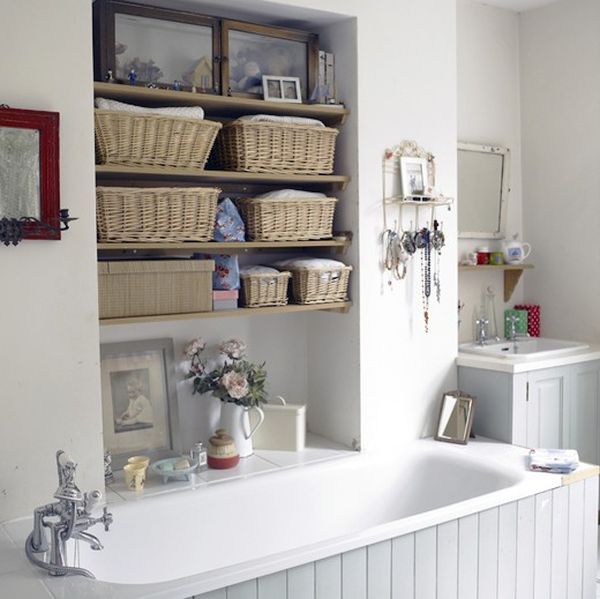 If you are planning to buy a vanity unit for your bathroom, pick one that has both drawers and open storage spaces. Keep towels and other everyday necessary items in the open space and your shower gels, makeup kits, hair dryer and other pricey items in the safe and dry drawers. This type of vanity units gives users the opportunity to arrange all the necessary toiletries easily.
Wall cabinets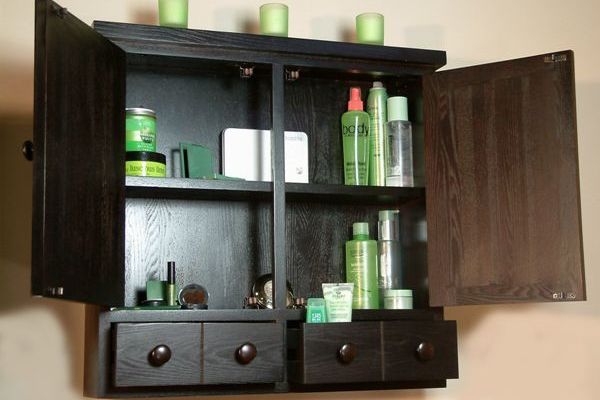 If your bathroom is not too cramped then build a stylish wall cabinet. Wall cabinets come in a wide variety. You can make them big and spacious or small and useful as per availability of space. If your bathroom is small, then go for wall racks. You can keep soaps, towel rolls and shampoos in these racks. If you have kids, then build low wall racks for them. Wide wall cabinets are also good for storing lots of utility items, cleaning supply and toiletries. Wall cabinets also help in saving floor space. Floating vanity units can also save floor space and they look very stylish. Build neat wall racks to hold all your makeup crushes, shampoos, oils, cleansers, face wash and other necessary items. Use wall space as creatively as possible to make your bathroom look unique and beautiful.
Behind the door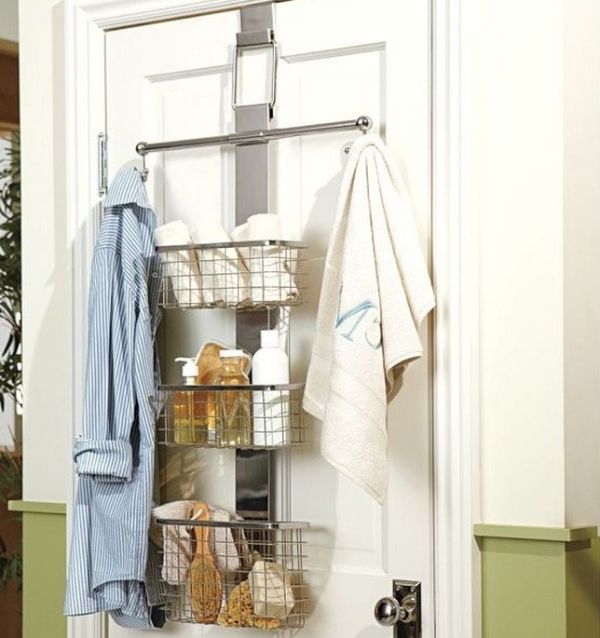 In small bathrooms, you cannot afford to waste any space. Build some hangers behind the door and keep your towels there. Some people also build racks or clothes hanger behind the door to save space. It looks clean, chic and smart. You can also use the space above the door for making a new storage unit. Use wicker baskets for holding your nick-knacks.
The storage ladder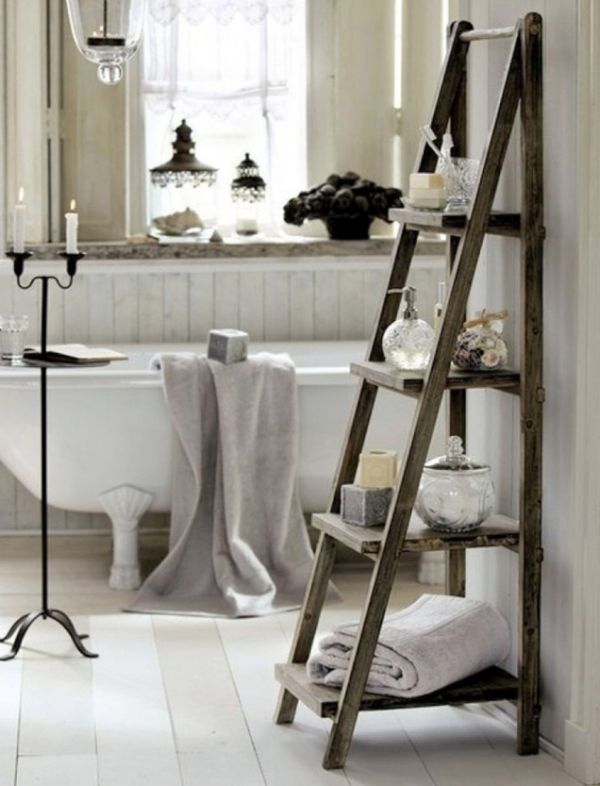 A colorful ladder can also be a smart storage unit inside the bathroom. The ladder will not take too much floor space and can be a nice addition. You can use the steps of the ladder for storing different items. Also, keep aromatic candles inside small jars to make it look more stylish and classy.
Build vanity niches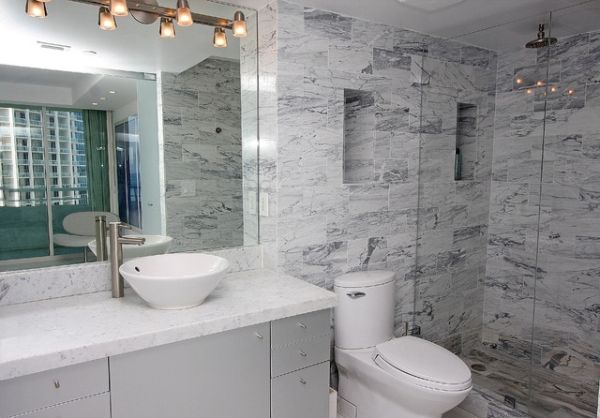 Do you want to give your bathroom an outstanding look? If your bathroom is spacious, you can build stylish vanity niches on the wall adjoined with the vanity. Wall niches with built-in racks can hold several items neatly and look regal with proper lighting. Your bathroom will have a new talking point with these niches.
Secret storage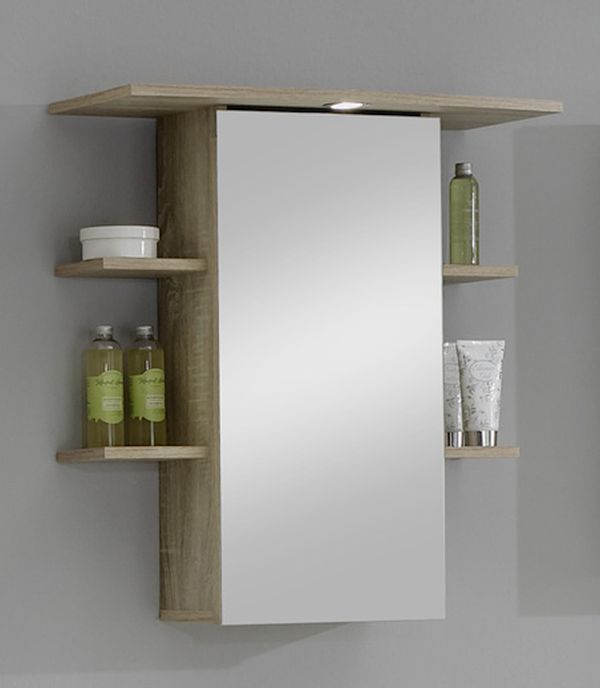 Who does not like looking in a full-length mirror after getting ready? You can turn the full-length mirror, just beside the door or vanity unit, into a sleek storage. Build a wall cabinet with full-length mirror. You can keep your toiletries inside and admire yourself after getting ready and before facing the world. For making most of the vanity drawers and other storage spaces, use organizers and stack bins.
Summary

Every bathroom is different in shape and size. Owners have to evaluate the scope of storage and build racks, cabinets accordingly. There are plenty of simple ways to build storage units inside your cramped bathrooms.