The backsplash trend has become one of the favorite of interior designers. A good thing about having a backsplash is that you do not have to worry too much about designing your kitchen. With this in place, you can focus more on how to make your kitchen more spacious. Let us look at some of the backsplash ideas you can use for your kitchen.
Metallic backsplash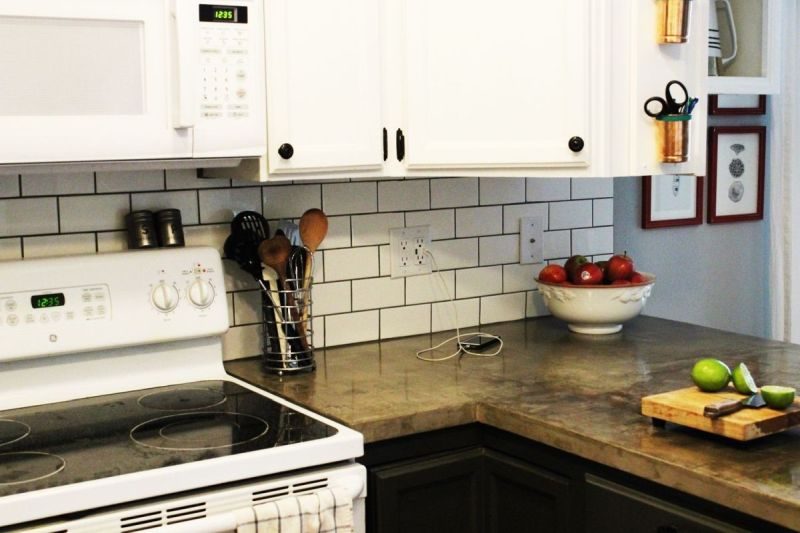 Instead of going for the simple white color, you can go for an easy maintenance back splash by opting for the metallic touch. This budget friendly idea allows you to choose to replace your tiles with stainless steel sheets. You can also choose to get this concept painted by using a metallic silver grey color and paint regular bricks.
Make your layout creative
Want a multifunctional idea of a creative backsplash design, this is a perfect choice. Consider the woven designed tiles with shelves to keep small things right in front of your sink. To boost the look you can put in a nice frame with small bottles of all the necessary spices and you are all set.
It's not your Monday morning Blues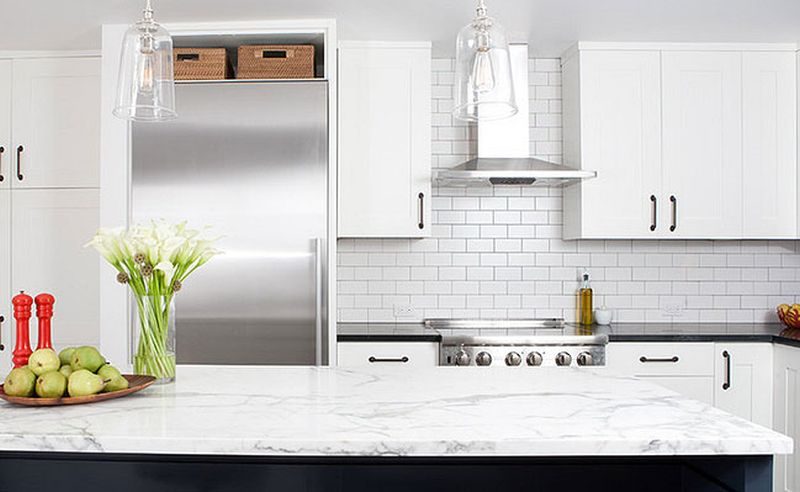 The blue concept of your backsplash will give you a truly refreshing look. Blend in different colors of blue with a touch of white and black here and there and your blue backsplash is all ready. You can combine this look with some blue cabinets.
The modern accents
Metallic stripes in a single line with a blend of the neutral pallet like browns, tans and nude colors are all you need for your modern ascent. This choice is good for a kitchen with dark colored wooden furniture. This will bring in a nice transformation to your old kitchen.
The stripe combination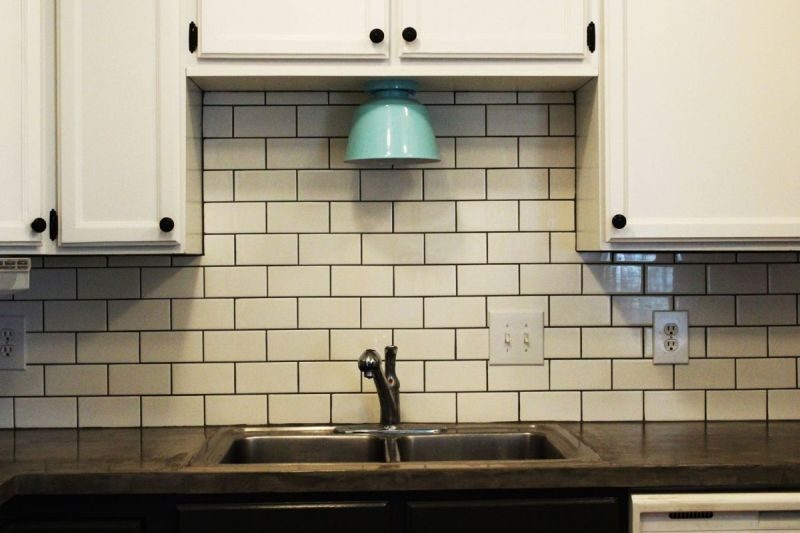 Vertical, horizontal and diagonal stripes on contemporary colors are all you need to make a strong statement. The different ways of stripes are printed will make your backsplash look interesting, simple and elegant.  You can also consider spotlights in front of your cabinets to give it a designer look.
The extended design
This may seem to look very ordinary in the first look; but this is no ordinary concept. The extended backsplash design blends in to the ceiling. This will make a small sized kitchen look large. It is also an ideal design for homes where there are kids. The extended design is easy to maintain and will save your cleaning time.
The glass painted subway tile backsplash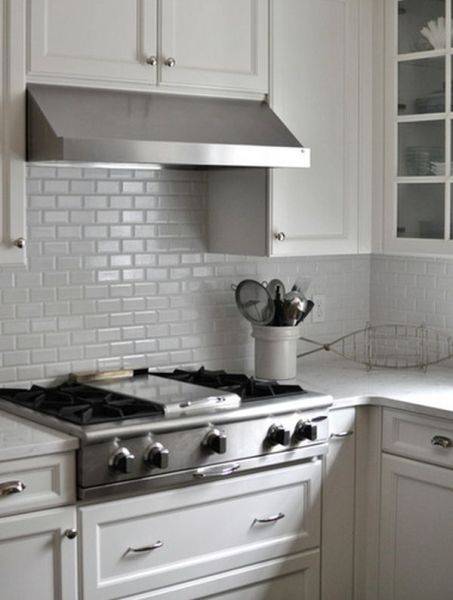 To bring in a charm, glass painted backsplash will do the trick. In this idea, you can choose to have the mix and match concept of large and small motifs combined together. You can also opt for a single design spread across the backsplash tile. Add a small metallic border and you have a nice art gallery in your kitchen.
Keep it transparent
Why waste time trying to decide on a design when you can keep it transparent.  For this backsplash idea, you can choose to keep a few decorative tiles inside and make it look like a frame. The transparent backsplash is all about simplicity, shine and elegance.
Go for the dark look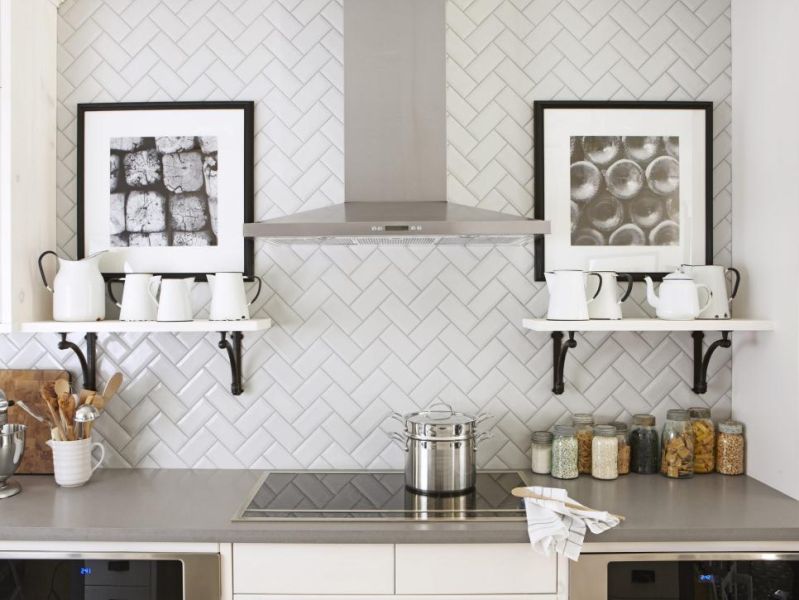 Dark Brown, chocolate brown, rust, a touch of black with white cement linings are all elements of this backsplash idea. These will also help to reduce the boring and stuffy look of dark kitchens. Blend this with some white colored kitchen furniture, a nice neutral colored counter top and your kitchen is a beauty. This concept is good for homes where there is a small to medium sized kitchen.
A set out of white
If white is your color, then instead of going for an all white backsplash, choose the different the different variations. Ivory white, cream, baby white etc are all good choices to stick to the classic style. To bring in a little color to the idea, you can opt for a nice matt golden touch to make it look glamorous.
The elegance of Gold and silver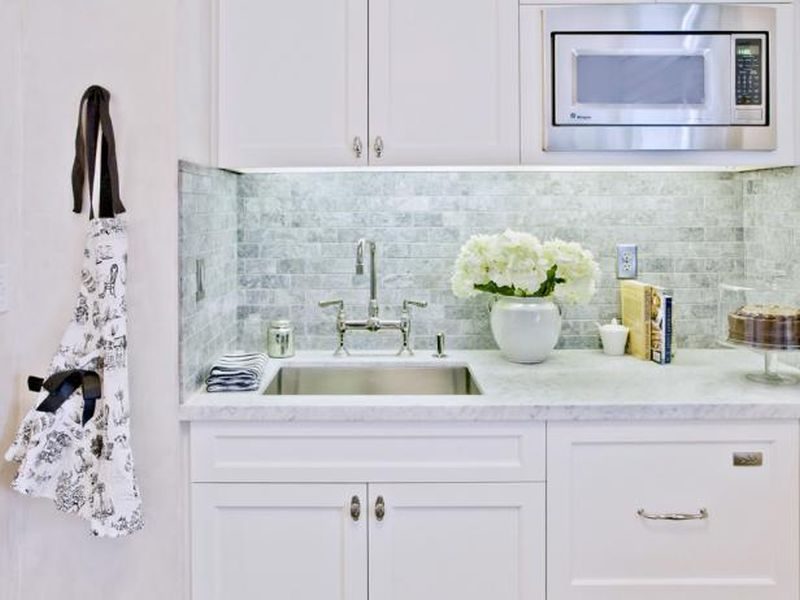 Combine gold and silver together if you want to get royalty with a touch of elegance and simplicity. This metallic combination will blend in with any concept and will always be part of any color pallet. All you need is to make sure that you do not overboard with this idea otherwise, it can turn out bad.