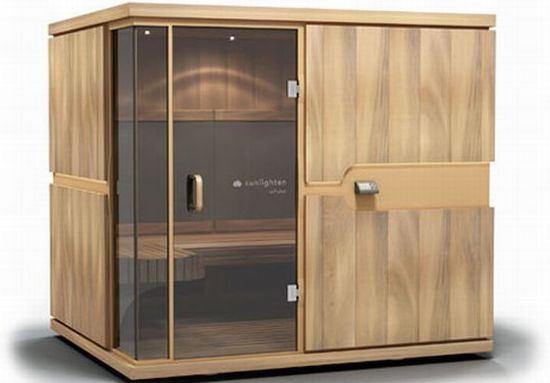 If you are looking for a sauna that endows you with the best of health, then the eMPOWER Sauna brings your search to an end. From the house of Sunlighten and part of mPULSE Series, this sauna with its magnificent attributes claims to be the largest and most comfortable sauna on the market. Designed for six persons, this infrared sauna not only relaxes your body, but also helps to reduce blood pressure and relief pain. Its Solocarbon Spectrum Heating infrared technology with its precise wavelengths makes it more beneficial for the health. Its different control heating zones helps to heal skin, wound, reduce blood pressure reduction and improve circulation.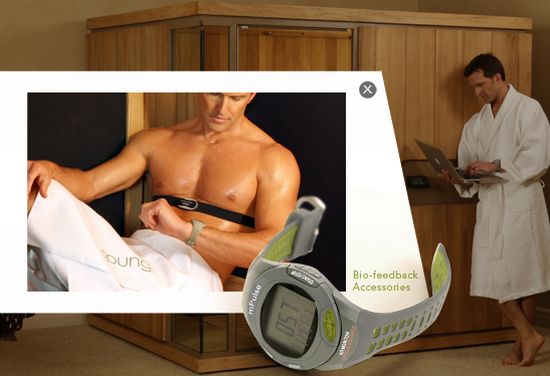 Equipped with Bio-feedback capabilities, the sauna lets you keep a track of the heart rate, and calories burned ensuring a personalized health measurement. In addition, LCD Touch-Screen Control Panel helps you control the sauna's functionality using LCD touch-screen that comes stocked with port for future software updates. It also claims to use the FSC-Certified Wood Across Cedar, Basswood and Teak with the Carbonized bamboo heater cover backrests. The carbonized bamboo not only helps improve the air quality but also the infrared ray helps to foster blood circulation.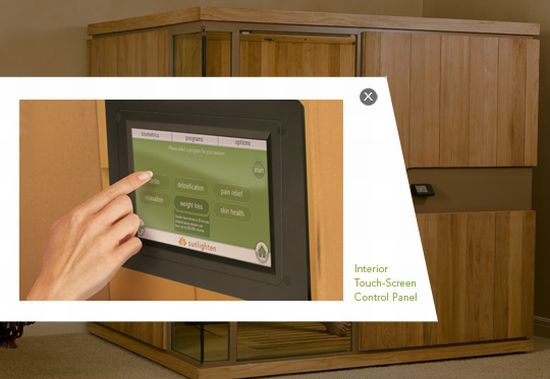 Coming with the lifetime warranty, the sauna also offers features like SO Sound Technology and Chromotherapy Lighting that you can install additionally. Pricing for the Sunlighten's eMPOWER sauna is available on request.