Usually built by combining acoustical tiles and sturdy steel grid, a suspended ceiling is the answer if you are looking for DIY ceiling solutions. Previously the use of suspended ceilings was mostly limited to office buildings, corporate houses, malls and commercial places. Now suspended ceilings have started trending as more homeowners are installing them for cost effective remodeling. Benefits of this type of ceilings have been narrated in following paragraphs.
Can Be Installed Easily
 
Unlike the other types of ceilings suspended ceiling requires minimum effort and little expertise for proper installation. Moreover, the installation does not need much time and can be done without hassle following easy methods.
Those adept at DIY can install suspended ceilings on their own. All they need to do is find out the gradual steps of installation and then buy materials commonly found in hardware shops. The simple tools needed for the task can be found lying around home or borrowed from neighbors. However, in order to ensure the safety and security of family members home owners should at least consult expert interior designers once before conducting the installation.
Hides the Ugly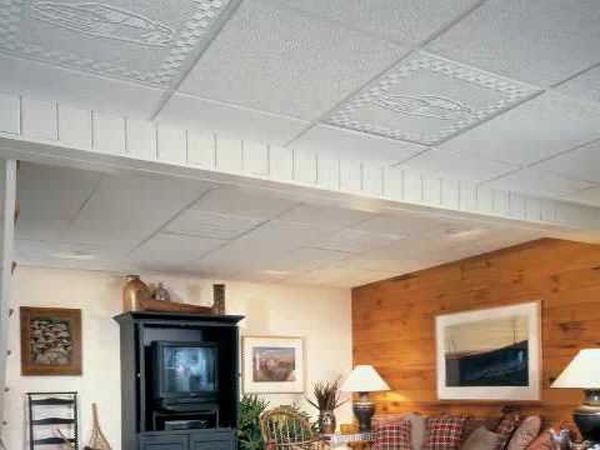 Many homes have exposed structural components or essential piping and other fixtures. They can make the interior look congested and cheap. Suspended ceilings are good solution for hiding them beautifully without stepping over the budgetary parameters.
Suspended ceilings can be installed over existing drywall, exposed wood framing, steel joists, or even tile ceiling finishes.  Suspended ceilings also provide good cover up to bare masonry surface. Despite being lower than other options suspended ceilings offer more functionality in this manner. 
Helps in Installing Lights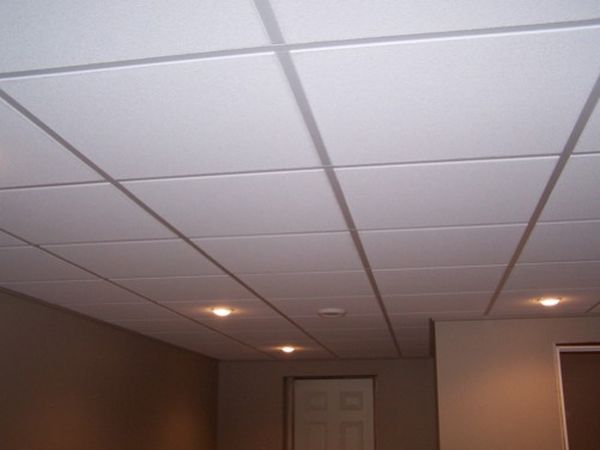 Contrary to a common misconception among consumers that suspended ceilings may prevent proper light installations, this type of ceilings are just perfect for installing lighting and fan fixtures. The suspended ceilings are capable of holding different types of electronic appliances and lighting fixtures safely. It is quite easy to install overhead lights between the panels of suspended ceilings. Even homeowners can do it themselves with a little bit of DIY experience.
Less Noise, More Peace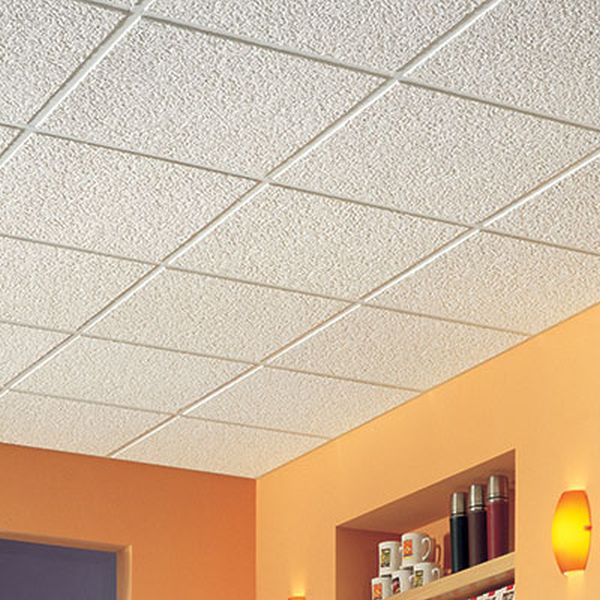 High ceilings do not aid a noise proof setting. Their height causes resounding, especially if the rooms are bigger. The suspended ceilings are comparatively lower in height and they can prevent resounding by absorbing noise almost completely. Music lovers find the suspended ceilings valuable because the sound quality of their stereo system improves with less resounding. Noise absorption also creates a calmer environment making homes the peaceful abode you want it to be.
Resists Moisture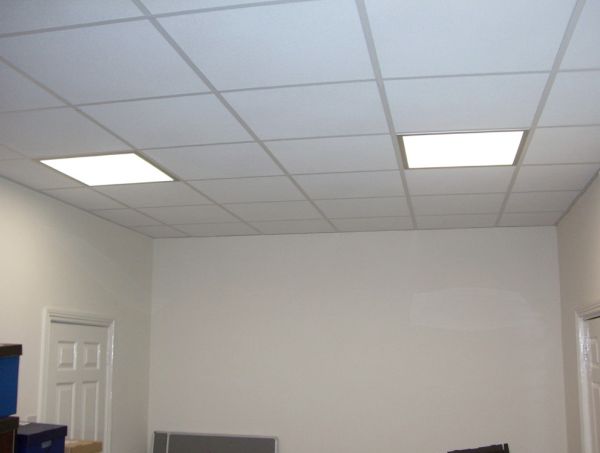 Suspended ceilings can be made moisture resistant without exorbitant expenses. They can prevent molds and mildews from growing, safeguarding the entire structure of the building. Also, preventing mold growth keeps the interior air breathable. Homeowners can choose suspended ceilings with moisture resisting feature for their bathrooms.
Reduces Energy Bills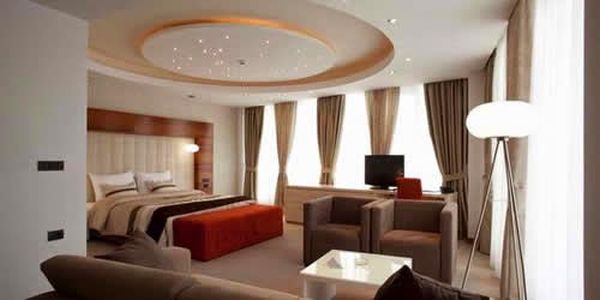 Another great feature of suspended ceilings is that they provide good insulation. Their insulating effect keeps rooms comparatively cooler in summer and warmer in winter. Of course, this feature helps in bringing down the energy bills. Moreover, the white glossy surface of suspended ceilings has better light reflecting capacity. As a result the need for additional lighting decreases, curbing energy usage.
More Variety in Design and Style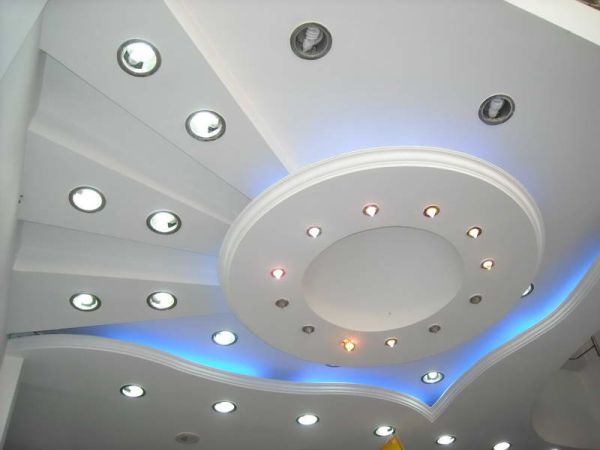 In comparison with drywall, suspended ceilings certainly offer better designs and style options. Homeowners can opt for the classic tin or coffered ceilings. Suspended ceiling variants can add texture, flair and warmth to the interiors of rooms. What's more, drop ceilings can be painted to match the rest of the room suitably.
Lowers Carbon Footprint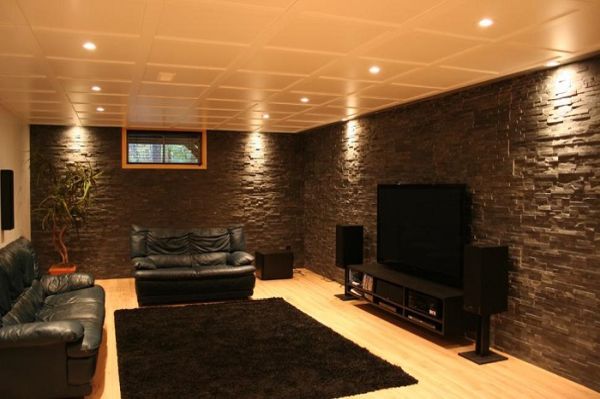 Drop ceilings or suspended ceilings are more eco-friendly than the other available ceiling options such as drywall. Many manufacturers are using recycled post industrial products for making suspended ceiling panels. That's why, this type of ceilings can be ideal for those desiring to lower their carbon footprint.
Suspended ceilings are endowed with several beneficial features like sound absorption and better light reflection. They also reduce maintenance cost and energy bills, saving substantial amount of money. On the whole they are more convenient than drywall.