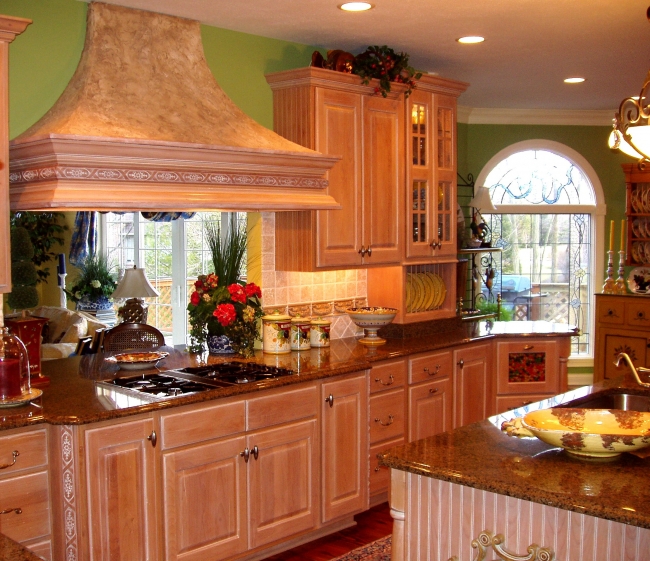 Remodeling your kitchen makes a big difference in the ambiance of your work space. Since this is the most important hub of the house, getting the dull look replaced with something different will certainly invite more warmth into it. However, before you go in for remodeling, there are a few things that you need to consider in terms of convenient navigation. You will need to make a plan to identify the areas that you want to change. Here is a list of things you need to consider in order to make your kitchen remodeling project a success.
The budget aspect
First of all you need to consider the kind of budget you are willing to invest in your remodeling scheme. If you are going to do the remodeling yourself, then you may have already decided on the cost of things you want to replace. However, if you are hiring a designer then he/she needs to be told how much you are willing to spend. This will give the designer some idea in order to prepare the project accordingly. This is to ensure that the designer does not go overboard in the remodeling process.
The kitchen layout
Your kitchen needs to be functional and practical and as such, you need to make a plan which is suitable for your needs. Take your household and yourself into account and consider the best layout which will be suitable for you all. Always try to fit in with the classic work triangle where you need to arrange your sink, refrigerator and the stove in a triangular style. Consider the number of people who will work in the kitchen at any given point of time and make your space layout.
The space planning
You will need to consider the space of your kitchen before you start your remodeling. This will include the size of the kitchen as well as its shape upon which you can remodel. When you have proper space it will save you a lot of energy, effort and time in preparing and cooking your meals.
The amount of time
Remodeling takes time so you need to know exactly how long the project will take. Discuss this over with your designer so you can spare time during the essential construction of your kitchen. If the project crosses the time duration you will end up spending more money in terms of labor and materials.
The proper information
You need to give all the important information to your designer so that you are able to get the desired design for your kitchen. You need to do some research on your own to decide which kitchen type you want. In this way, your designer will be able to work upon those requirements.
The right answers
Another thing you will need to consider is the kind of questions which your designer will naturally ask you as per your requirements. You must be able to give him/her the proper answers without confusing them. Try not to keep changing your mind about certain things as you will end up paying more as well as exceed the time limit.
The kitchen theme
Consider the kind of theme that you want for your kitchen as this will make it easier while selecting colors, sizes and shapes of the kitchen items. Try to stick to your desired style so that your kitchen ideas and the theme can complement each other.
The lighting aspect
You must not forget that you will need good lighting while you work in the kitchen. Ensure that your kitchen is exposed to natural light by daytime so it saves on your electricity bill. For night time, install lightings which dos not utilize much energy but still provide good light.
Prepare for the disruption
Make a good plan ahead of time since remodeling is bound to disrupt your kitchen area for a few days. Make a temporary kitchen in another part of the house after making a proper time schedule of completing the remodeling with your designer. This way, you will be able to set up your temporary kitchen either in another room or on your terrace.
Do not go overboard
Just because you are remodeling your kitchen it does not mean that you should buy all the expensive gadgets. Buy only the basic essentials which you will be using daily and make sure that you buy good quality appliances. They will be more durable and will save you a lot of money in the long run.