When remodeling your bathroom, you need to be careful in choosing the tiles for the floors and walls. Bathrooms look more polished with tiles. Moreover, a tiled finish offers both esthetic and functional benefits for the space.
In addition to preventing water seepage into the surrounding walls, tiles also make the bathroom look breathtaking, considering the fact that they are available in myriad colors and patterns. So if you are thinking of installing tiles in your bathroom, consider these five points beforehand.
Choose Durability over Fashion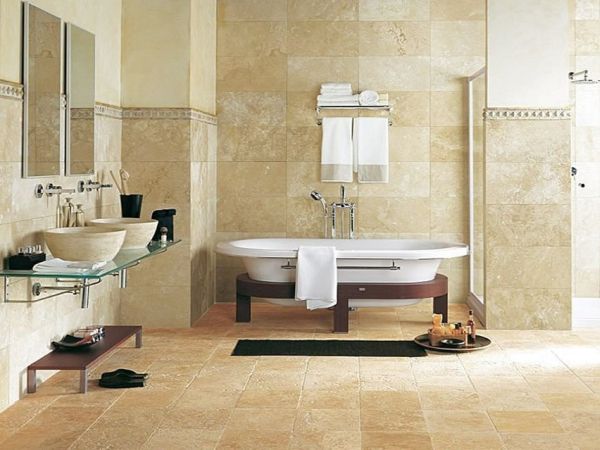 As much as you will be tempted to choose a tile that looks aesthetically beautiful, you would need to choose a tile that performs its function without any hindrance. Bathrooms can remain wet for hours on end. A proper tile should hence by strong enough to withstand prolonged exposure to water.
The tile you choose should also be strong enough to withstand the wear and tear of standard bathroom usage. Hence, it is imperative that you choose tiles made of extremely hard and durable materials for your bathroom. Some examples for this are natural stone, marble, granite, ceramic, slate, and vinyl tiles.
Choose Non-Slippery Tiles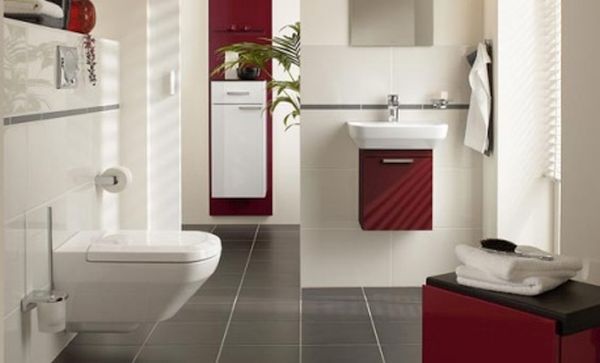 Prolonged exposure to water can lead to very wet surfaces in the bathroom. Hence, your best bet would be to opt for tiles that come with non-slippery surfaces to prevent unforeseen accidents. While choosing the tiles for the flooring, make sure you choose the tiles with a textured finish and stay away from the ones that come with smooth finishes. A textured finish will offer more grip for the foot on the surface, thus preventing you from slipping and hurting yourself while in the bathroom.
Choose Colors according to user preferences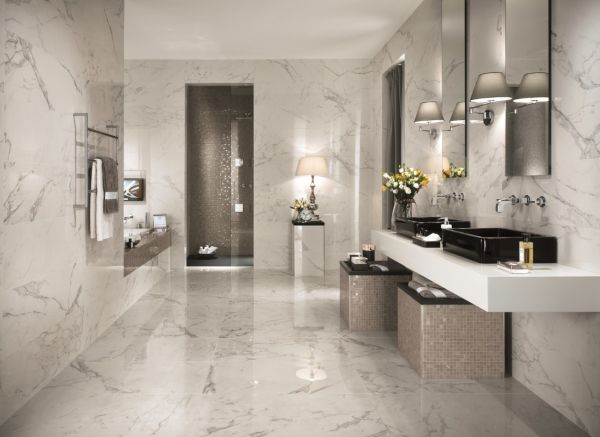 While white, grey and other minimalistic colors were the safest choices for bathroom tiles in the past, the modernistic bathrooms are on the lookout for tiles that are colorful, trendy and feature all kinds of interesting patterns.
If you are on the lookout for such tiles, take a note of the people in your home beforehand. Your choice of colored and patterned tiles should be in harmony with their preferences and not against them. For instance, if you were designing a bathroom for elderly individuals, you would need to opt for a simple, style conscious design like faux wood or grey glazed tiles. If you are redesigning your kids' bathrooms, consider using pops and bursts of colors in the tiles to create visual interest. Then again, if you do not use the bathroom much, there is no need to spend an extravagant amount in installing expensive tiles in it.
Choose according to the size of the bathroom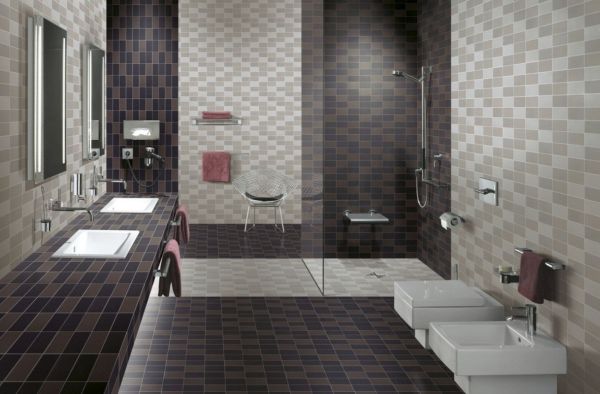 Your choice of tiles for the bathroom would also depend on the size of the space, including its height and width. If you have a small bathroom, then consider installing small tiles in it as larger tiles will only make the space look more cramped. You can also opt for horizontally striped tiles in this case to make your bathroom look wider. Also, ensure that the tiles you choose for the bathroom fit into the allotted space properly in order to avoid nooks and crannies that might lead to water seepage beneath the tiles.
Choose according to Budget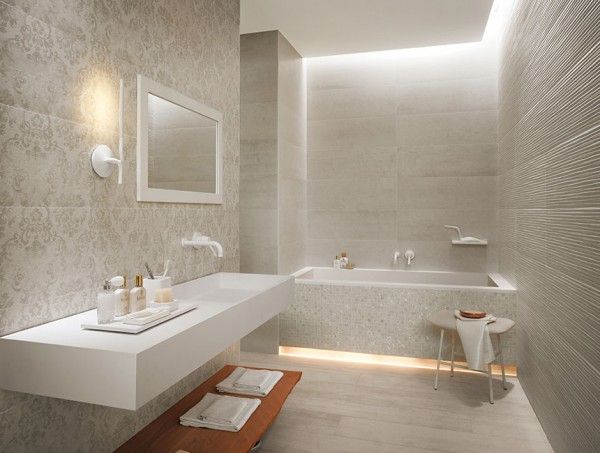 Of course, your budget plays animportant role in helping you decide which tiles to buy for the bathroom. While colored and patterned tiles can cost a pretty penny, durable alternatives tend to cost less, although they come in a monochromatic, bland design. This is where you need to draw the line between design and durability. Provided you have the budget, opt for the colored/patterned tiles. If not, better stick to the durable alternatives.
Choosing the right tiles for your bathroom will truly make the space stand out. From durable tiles with non-slippery surfaces and colored ones to budget friendly tiles, you can go for variousbathroom tiles according to your needs and likings.