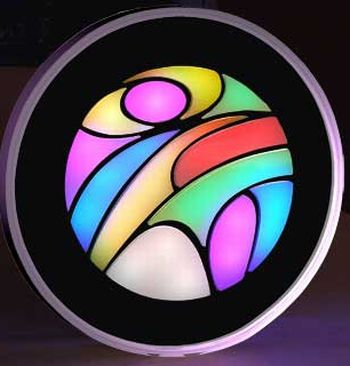 Designed by Wayne Husted for Chrono Art, The Time Art clock is a perfect amalgamation of art and time telling. It is a random color pattern clock and tells you the time with the help of colors and the ringing of a chime. Every 10 seconds random color patterns are selected by a microprocessor and then the old color pattern gives way to a new one. And, to read time is not that difficult, as every hour the colors dance with the tune of the chime.
Time Art has two modes of operation to choose from. First, there is the normal mode. In this time is displayed by two segments that do not change color. This mode is the default mode, as this is exactly the way this clock will work for the first time. Second, there is a random mode. This mode is without displaying the time.
It has various prices:
$275 for the open frame design (without a case).
$325 with the polished aluminum case.
$350 with the clear or black anodized case.
The price is the same with the mirror or matte black face.