One of the best ways of adding a new look to your house or space is by changing the wall color. A freshly painted house is an ideal way to uplift the look and bring in a new change. Hiring the professional services of a painting company or contractor can be very expensive. Instead, you can opt to do it by yourself with these few tips and tricks, and make your house look as if it is professionally done.
Prepping the surface before you start your paint job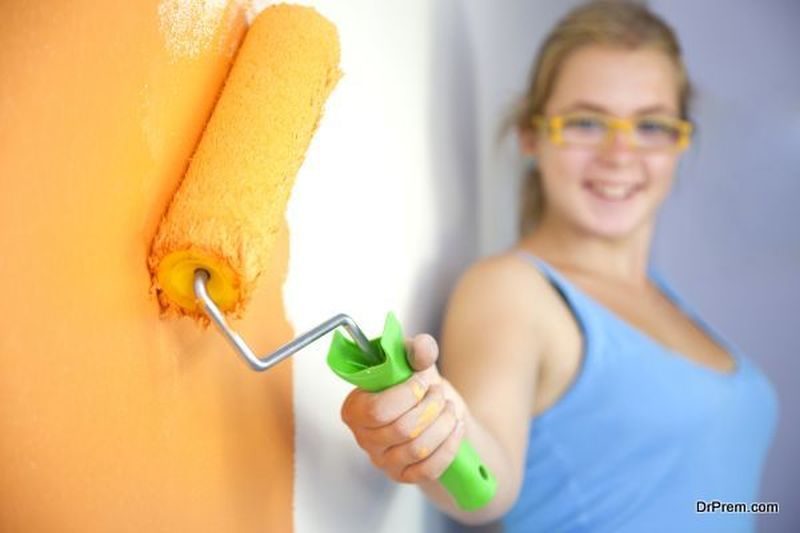 For a successful and professional paint job, the first step is prepping the surface. This is essential so that you can cover the cracks and get the base ready for the paint job. This is a time consuming job since you have to scrape, patch and sand any imperfection on the wall surface.
Although there are ways to skip the prep time, however, it will not give a professional finish or look. It is advisable to do this during the daytime since you get to see the cracks and imperfect areas properly.  Apply painters tape wherever necessary and leave it overnight to dry.
Tricks to help you mix the primer and paint well
Using primers is essential for any new paint job. This helps enhance the paint adhesion, provides a one-coat coverage and helps to prevent the stains from passing through. If you are a beginner then it is advisable to buy paint that has primers already mixed in them. Although this option may not give you the same effect as a dedicated primer, however, it is a good way to start until you get the hang of painting.
Using a stick for your mixing purposes is a good way to ensure that you do not dirty yourself. To make sure that you mix your paint well, invest in a flat and thick stick. Drill holes in the center of the stick. This will help to mix the paint evenly and properly without any lumps. It will also help to tackle the hat banding problems that often happen during a paint job.
Paint during the summertime or dry weather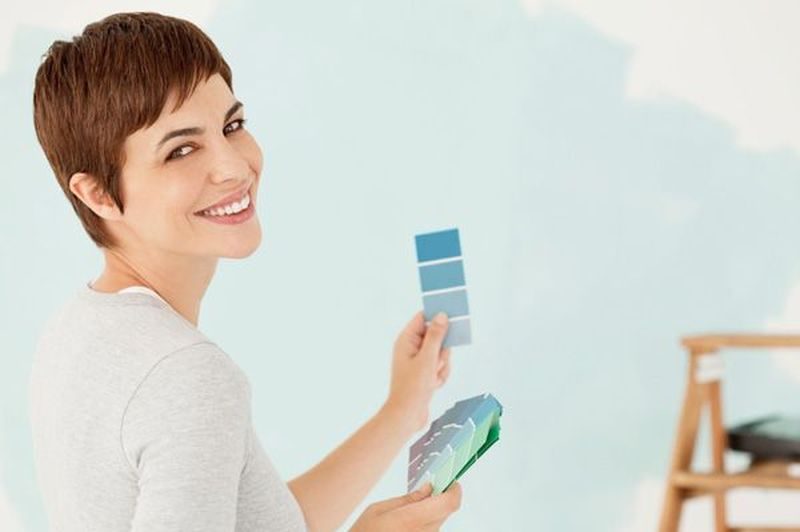 The climatic condition of the time when you are planning to paint your walls is very crucial. If there is moisture in the air, it can hamper the look of your paint job. The paint will take a long time to dry in such conditions. Painting during dry weather or the summertime is ideal since the moisture content in the air is reduced drastically. The heat outside will help to dry the paint faster.
Invest in the right equipments for your paint job
You need to ensure that you have all the necessary things and to complete your paint job on time. Make a list of all the equipment you would need and purchase them accordingly. If you store your equipments well, they will come in handy for a long time.
The items needed for your paint kit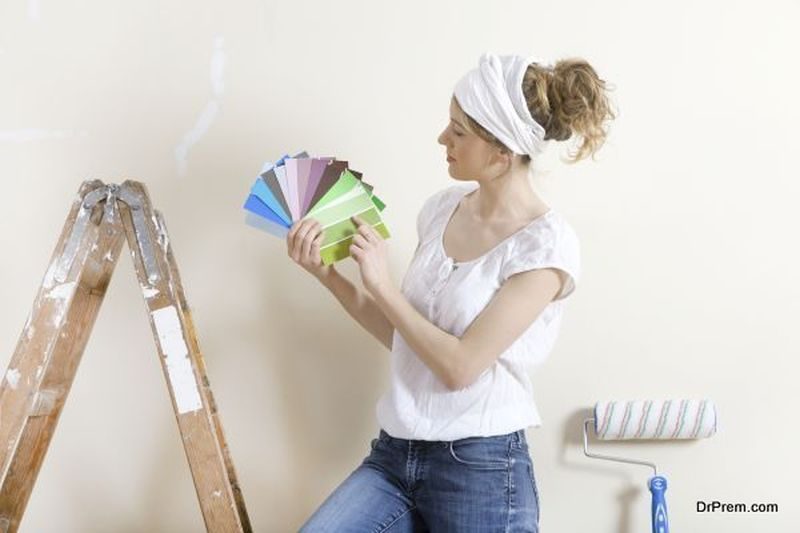 The paint kit should include roller tray, paint pot or a bucket, differently sized paintbrushes. For varnishes, stains and oil based paints, it is advisable to use synthetic or nylon bristly brushes. For different textures and naps, you need to have paint rollers.  Small sized paint pots handy for small paint jobs. This will help in painting areas like the borders of the ceiling or the edge of the walls for your touch up job.
The extension pole is also part of your paint kit. This is ideal for the hard to reach places. Extension phones are the perfect way to get your paint job done. They come in handy while painting ceilings or the top portion of the walls. It is also a great way to ensure that your paint job is uniform from top to bottom since you can run it at one stretch.
For your protection
Make sure you invest in a shower cap, full sized gloves,  a full sized plastic raincoat or plastic attire, and gum boots. These come in handy to protect your hair and skin from the harmful effects of the paint and paint job. The goggles will protect your eyes, and covering your nose during the paint job will reduce inhaling the toxic chemicals or smell.