Wall art is a perfect way to convert any dull or boring wall. This is also the ideal way to bring in a new change and give your house or space a new look. There are different ways and ideas of DIY wall art projects that you can use. In this blog, you will get useful DIY ideas of wall art with stencils.
The stencil wall art projects are of two types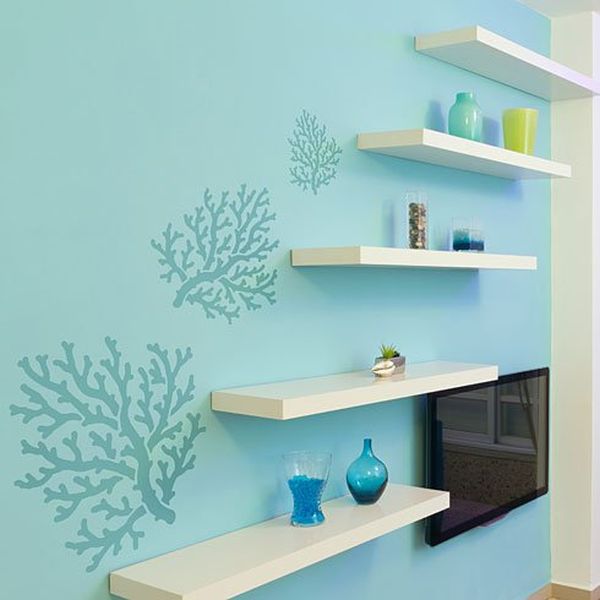 The first is where you draw directly on the wall and paint it.
The second is when you draw the shape on paper, and then put it on the wall.
DIY ideas for both types of stencil wall art
Floral printed stencil wall art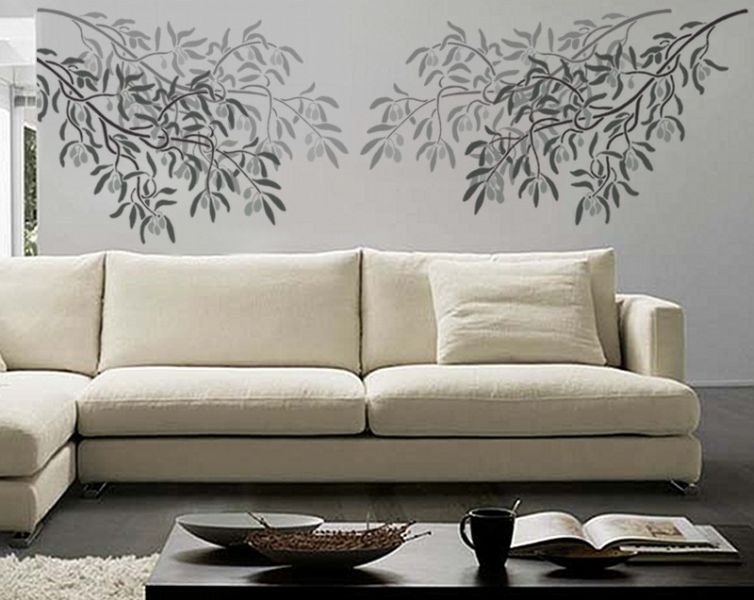 Floral prints can never go wrong. In this idea, you can use different sizes and shapes of flower stencils. To make it look unique, you can draw an outer layout shape and draw the different flowers of different sizes. This will help to ensure that your work does not look untidy.
Tips to get the best results
To enhance the look of your floral wall art, you can consider using a blend of metallic and matt-based colors. This will help to give you the glossy look and enhance the beauty of the flowers.
While working on such a concept, if you plan to use two or more colors, it is recommended to start from the inner side and move outwards.
A trick to help you save time is to create the base with darker colors first. Then you can lighten the colors by mixing white paint. Give fine strokes with a thin brush to get the proper look of the flower.
Abstract wall art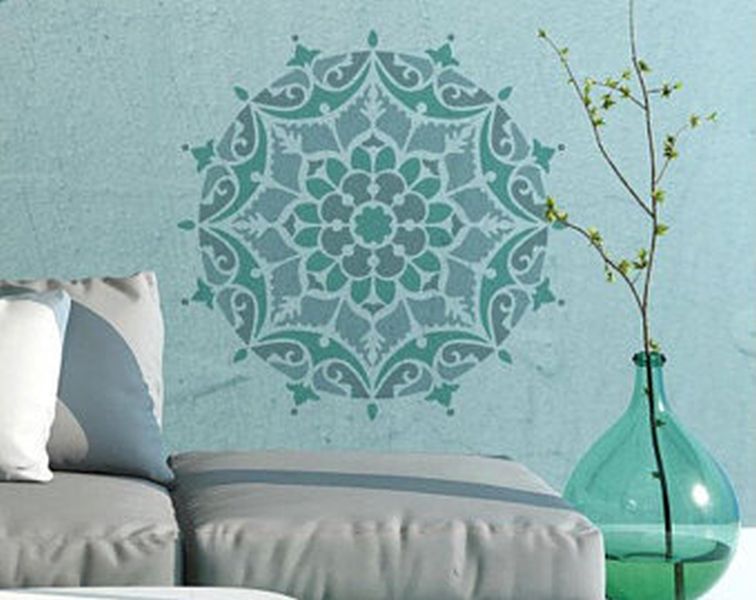 Abstract wall art is an ideal way to use your creativity. The good thing about this look is that you can mix and match any kind of motif or shape together and give your work a unique look. This is not restricted to a specific design and it allows you to blend in plain colors if you want.
Tip to get the best results
Before you start, plan how you want to place the motifs. It is advisable to ensure that all of them are of the right size.
If you plan to mix big and small sized motifs, make sure you spread the big ones properly and use the smaller prints as fillers.
While dealing with only colors, the fastest way to ensure that you get the smooth transition from one color to another is by creating small designed boundaries of cones or swirls. This will make your color transition easy and give a nice blend to the effect.
One-liners or alphabet wall art using stripes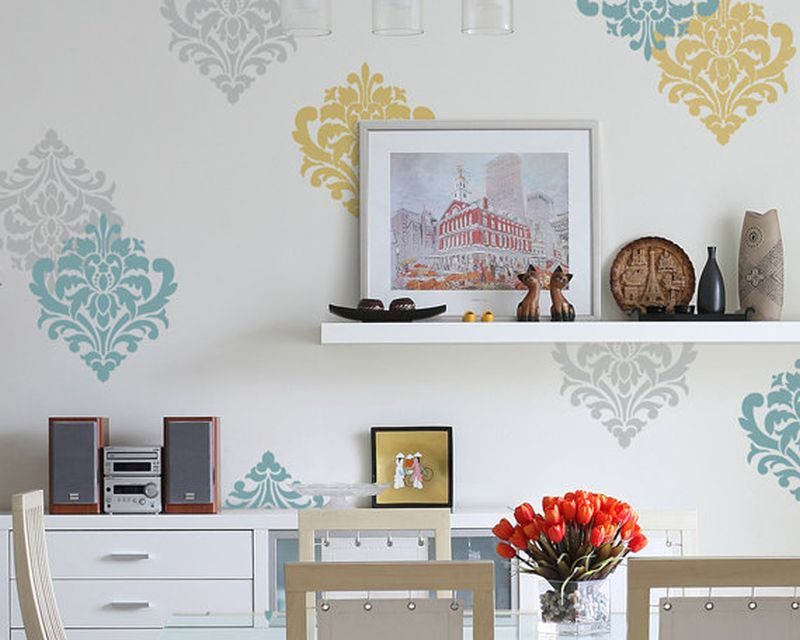 Alphabet wall art is a lot of fun. You can opt for one-liners, special symbols to make your art look interesting. While working with alphabets or one-liners, make sure that the words are evenly sized. To bring in a variation, you can opt for the small and large sized words but position them wisely.
Tips to get the best results
Have a base design like Stripes or checkered prints. This will make your wall art with words look beautiful.
While choosing the colors for your base, make sure that it does not take away the beauty of the way you design your alphabets.
If you plan to do this type of wall art on a solid painted wall, avoid using the color that is already on the wall. Instead, opt for a lighter shade of the same color to get the best results.
You can enhance the look of your alphabet stencil wall art by adding some small handicraft items like flowers, mirrors, or even beads.
Box shaped wall art hangings
In this idea, you can use a wooden frame or a canvas, which you can hang. This option is perfect if you want to reuse your wall art even if you get a paint job done in the future.  While working on such a concept, make sure that you have the necessary tools or equipments to cut the shape in case you are doing it on your own.