The bedroom is the ultimate place of repose and relaxation and one should extra care in decorating it well. Generally, we allot the master bedroom to the head couple of a family and after a hectic day at work and socializing, they would like to have utmost comfort combined with luxury. The décor of the bedroom also must reflect their personal taste and artistic sensibility. People often prefer decorating their nest according to their profession and lifestyle. The master bedroom should also follow the same principle. For example, a connoisseur of art might like to place a life size masterpiece just above the head of the bed. To make a bedroom look gorgeous and extraordinary all you need to do is experiment but at the same time do not forget that comfort is essential.
Make provision for cozy seating: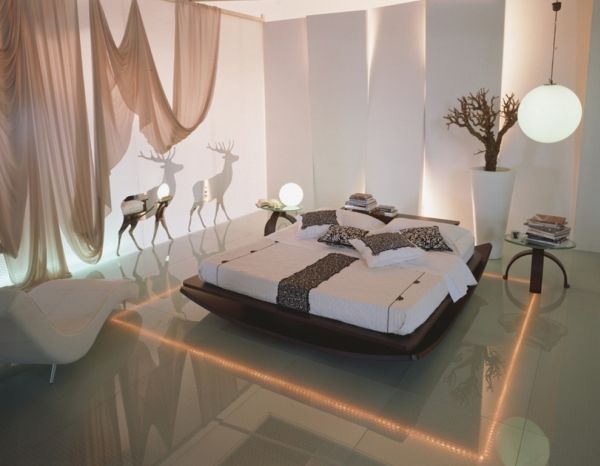 Often we ignore the need of sitting inside a bedroom and in many bedrooms; there is nothing but a simple rocking chair for relaxation. As you are decorating the master bedroom, there is definitely surplus space for making a seating arrangement. If there is an alcove, utilize it for making a lovely and cozy seating area. Add a nice settee and stools at the sides of the rooms for reading or chatting intimately.
Learn to balance the dark and the light: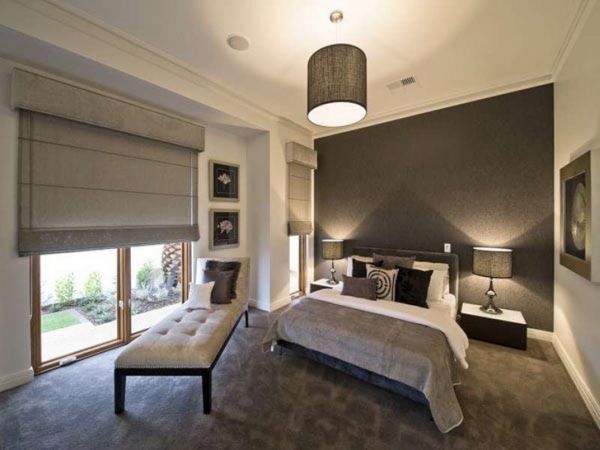 Who doesn't like wood finish and glamorous browns in rich earthy shades? Add metallic wallpaper with golden tones and you have a masterpiece. However, too much of a good thing even can be bad. That is why you should break the monotony with white. White is a lovely contrast for browns and golden colors. Use white furniture in a master bedroom that has dark wood flooring and lovely wooden beds.
Take advantage of the view: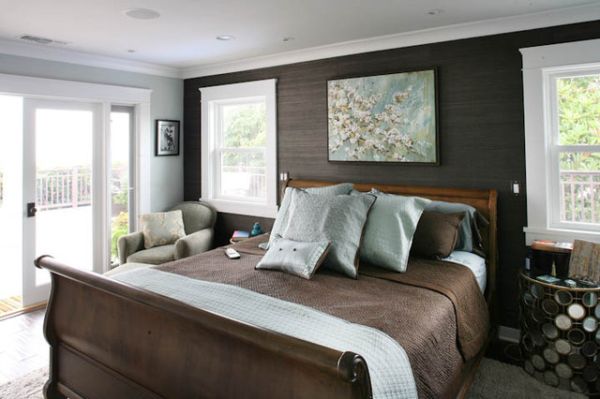 If there is a possibility of getting a beautiful view from your bedroom then do not let a wall come between you and the outdoors. Take down the wall to make a magnificent ceiling to floor window. Place the bed in such a way that you can get the best view lying on it. Use plush curtains in silk or velvet for framing the view nicely.
Light it up: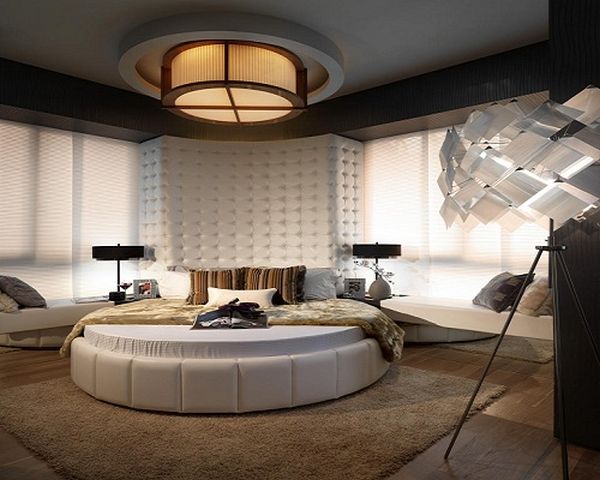 Natural light is the best for making a living space look lively without spending money but you will also need modern track lighting and spot lighting for creating a cozy and relaxing ambience. Make sure there are enough windows in your room for letting in the sun light but do not compromise on getting beautiful lighting fixtures. The options are endless as you can get a crystal chandelier or decorative stand lamps in astounding variety.
Experiment with patterns: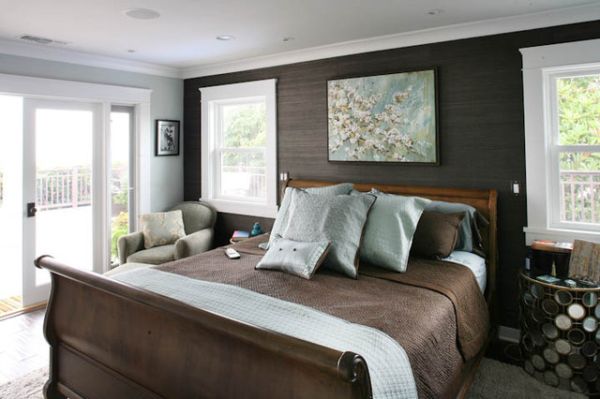 Depending on your taste and aesthetic sensibility, you should experiment with patterns and textures while decorating the master bedroom so that it stands out. Don't be afraid to crash textures and patterns. Break the mould but use a thematic color scheme. For example, if the main colors are black and white then use patterns using these two basic colors.
Do the unexpected: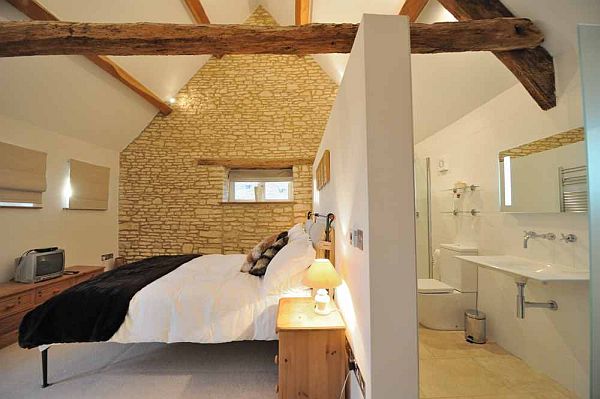 Think of elements that give your master bedroom a distinctive personality. Visible ceiling beams can add a county vibe to your bedroom when combined with cave-textured walls. You can use asymmetrical stone pieces on a wall for giving it more character. False ceilings are also good at making a room look luxuriously different. Accentuate the beauty of the bedroom with showpieces, soft and plush floor rugs, vibrant cushions and pastel shaded bedspreads.
Summary:
Master bedrooms are the place where you go to sleep and find some privacy. The interior of this special room has to reflect your taste and give you highest level of comfort at the same time.