The living room may be the center of the house but the front porch is like the welcoming handshake for any visitor who comes to your place. Anyone visiting your home develops the first impression by looking at the porch of your house. It is essential to make the exterior of you house welcoming and inviting. In order to do so, you can redesign the décor of the place. Here are some tips for the same.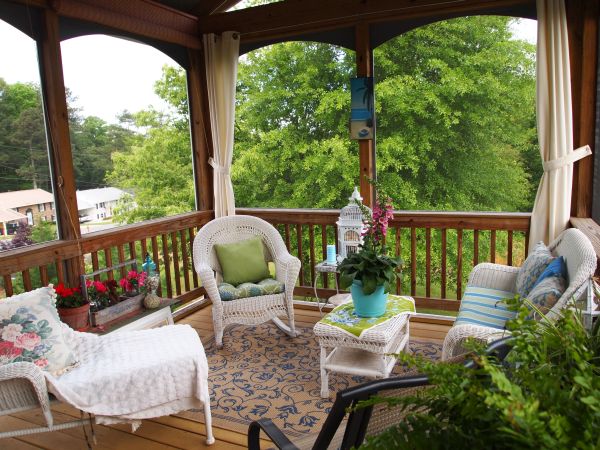 Neat and clutter free
The first and the foremost thing, make room for better things in your front porch. It becomes an easy storage place for all the garden equipment and items that aren't much in use. Put all those extra and unused items in your garage or shed. For a neat look, paint the front door and windows with a complementing color to that of your walls. Keep the front porch as neat and clean as possible.
Use enclosures
Place an enclosure at the entry like a pergola, arbor or trellis. It will define the entrance and make it look more beautiful. With climbers and trails of flowers you can get the perfect look with these enclosures.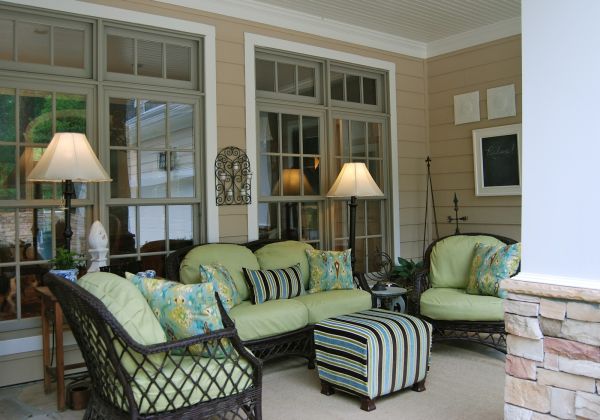 Add outdoor lighting
With the use of outdoor lighting, you can make the house look more welcoming at hours when there is no daylight. You can experiment with several designs in light fixtures. From Victorian style lanterns to the ceiling fixtures, you can use just about anything. It would not just add to the style of the house but also prevent the intruders in getting in your house.
Make the place greener and colorful
Make use of green potted plants and the flowering ones to liven up the porch of your home. Grow some shrubs and the herbs and ensure that the lawn is mowed at regular intervals. You can put up colorful flowers on hanging pots or just place them on the steps of the entrance.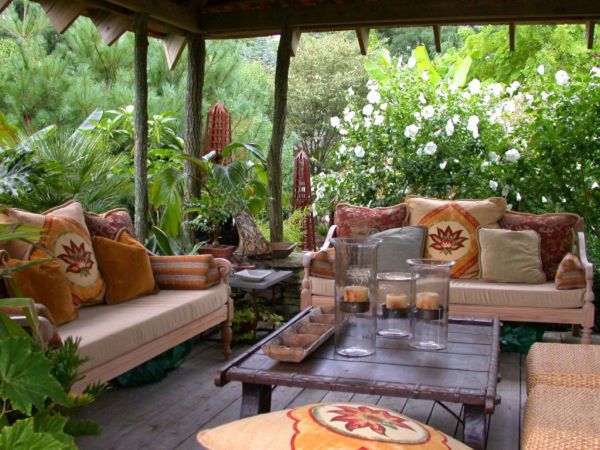 Place furniture items
You can use some classy piece of furniture items like an armoire or a classy wooden bench. It will make the porch look warm and cozy. You can spend the weekend afternoon watching the birds in your garden while having your dessert on the armoire.
Summary
Make your porch more warm and welcoming. After all, first impression is the last one for most people. It would take efforts from you to make your porch look pleasant and inviting, but in the end, it would definitely be worth it.