After a long day at work, all you can think of is relaxing in your living room couch. Time has changed our habits and with habits, our lifestyle requirements have changed as well. To enhance the comfort level of your living room, you can get some of the latest gadgets, specially been designed for your convenience. Technology has spoilt us totally, as now we have a solution for all our relaxation needs. The Ultra HD TVs offer excellent picture quality, the smart lights and AC turns off when we move out of the room and the cordless phones keep our personal conversations private. If you are ready to pay the price, then there is a gadget for your every need. In the following, we have listed some of the most essential living room gadgets.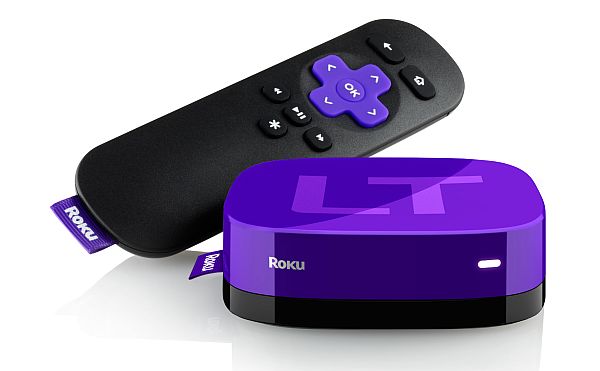 Roku:
People who like nothing better than watching movies after their work hours should get this device. At just $49.99, Roku offers great entertainment options for the homeowners. With the help of this device, you can easily use Amazon Instant Video, Netflix, HBO Go and Hulu Plus. It essentially is a set top box that lets you stream high quality content but if you use the Roku app then you will be able to use your Android or iPhone as living room TV remote control.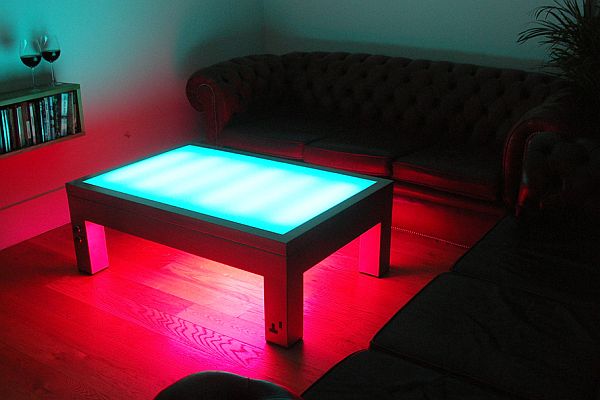 Illuminating Coffee Table:
If you are into quirky décor then get the Illuminating Coffee Table from Suck UK to make your living room more interesting and fun. The table is made of stainless steel and glass. It has built in lights underneath the glass, which offer nice illumination. In addition, you can control the lights according to your will.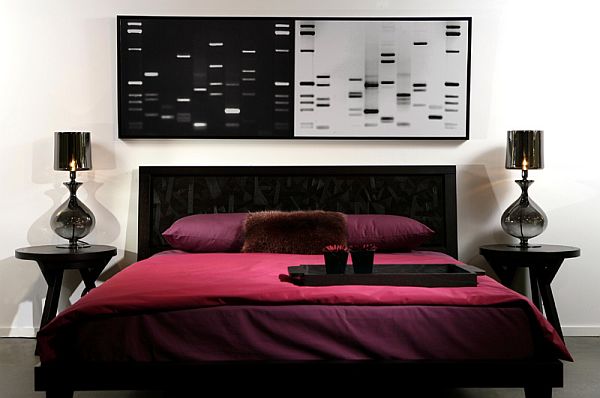 DNA Portraits:
DNA11 has an excellent plan for customizing your living room décor. You can customize your decor easily with the help of your own DNA Portrait and Finger Print Portrait. It magnifies and frames your own DNA structure or fingerprints using a glow frame. To create the customized piece of artwork, it will take a month and the cost can go up to $1,200.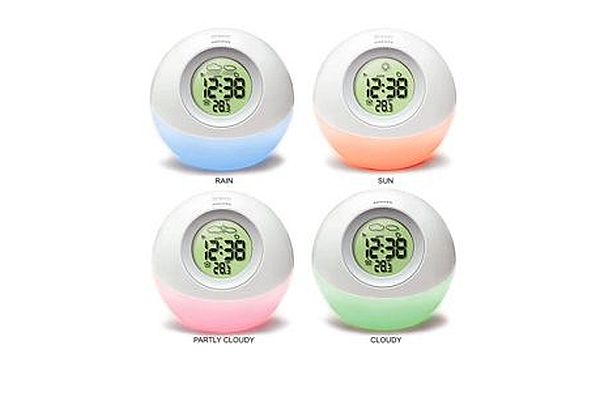 Weather Forecaster with Color Changing Base:
This device predicts the weather 75% accurately, but it is only available for homeowners in the UK at present. The device not just forecasts the weather but also changes the color of its base with the weather outside. When there is sufficient warmth, it turns red, and indicates rain with blue light.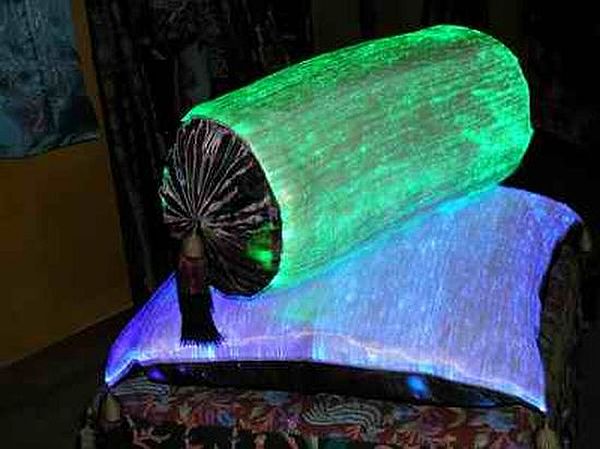 Illuminated Pillow:
The illuminated pillows are definitely geeky and scary but they are also fun for the youngsters at home. Zuzka is offering pillows for $449.99 each that emit light. Luminex is a light emitting fabric, which works with battery controlled LED lights. These pillows are available in a variety of colors like green and blue.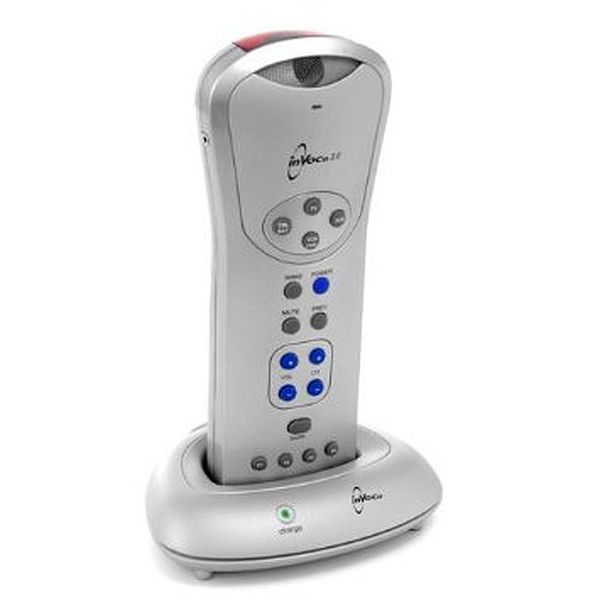 InVoca 3.0:
InVoca 3.0 Voice Activated IR Remote is a splendid device for people who literally have to search for their remotes. Developed by Innotech, it stays inside the cradle and fulfills your voice commands within no time. Available for just $49.99, this remote can take orders from four different people in different languages. You can save up to 50 commands for easy usage.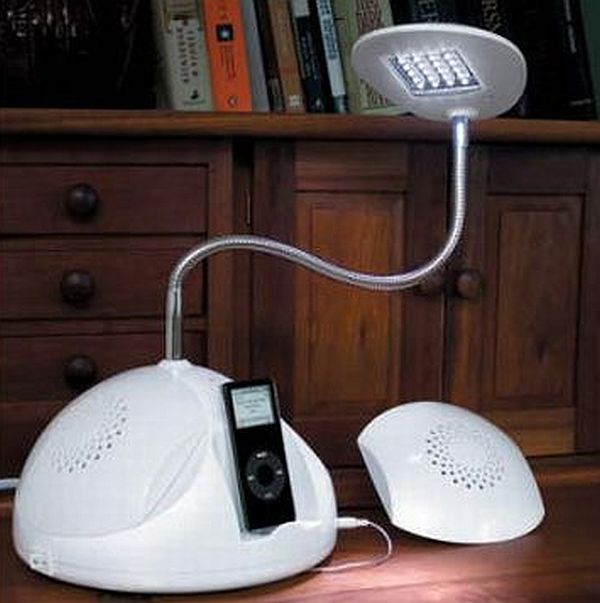 Tunes iLamp:
The cutesy Tunes iLamp offers bright illumination with the help of 20 built-in LED bulbs. The bubble shaped base has a place for the iPod and two in-built speakers for clear sound. It will cost you only $89.
Summary:
There are varieties of living room gadgets that are weird yet useful. You should get gadgets that suit your needs and make your living room habitable.