Architecture and design of rooms keep changing from time to time. Earlier people had big mansions to live in and there were umpteen rooms. Today, space is a constraint and we have to make do with what we have. In earlier days, a formal living room was a necessity to entertain guests. Now, there is no need for such a space and those who have a formal living room in their house, either do not use it or use it as a dumping place. Let us look at how you can make a multi-functional room with a few ideas and tips listed in this article.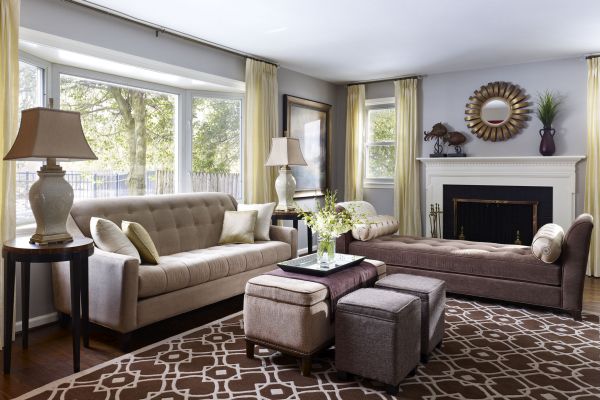 Many experts in the construction field have opined that soon, there will be more uses for formal living rooms in new homes. If you have one and do not know what to do with it, read on to find how you can transform the less used formal living room into a more useful space. And please stop calling the poor formal living room useless.
Turning the 'useless' formal living room into a 'useful' part of your home
Repurpose – that's the word here. Instead of just leaving the formal living room as it and wasting such an important space in your home, repurpose the formal living room. If you are wondering as to how to repurpose the room or how it can be used in any other way other than living room, then relax because there are various options that you can go with.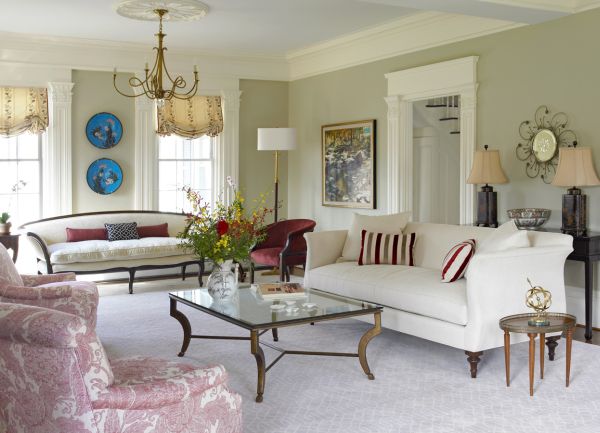 A good idea is to convert the formal living room into a home office. Today, there are many who chose to work from home. There are also those who would like to complete their pending work at home. If the space is narrow and small, then opt for furniture with extra storage space. That will take care of all your files and books and get a small table with storage space again and a small but comfortable chair. Your workspace is ready within your home.
The above idea is just an example. You can even covert your formal living room into a library with wall shelves and comfortable seating. Nowadays, you get such attractive and innovative wall shelves that your formal living room will look like a modern and smart library room within no time.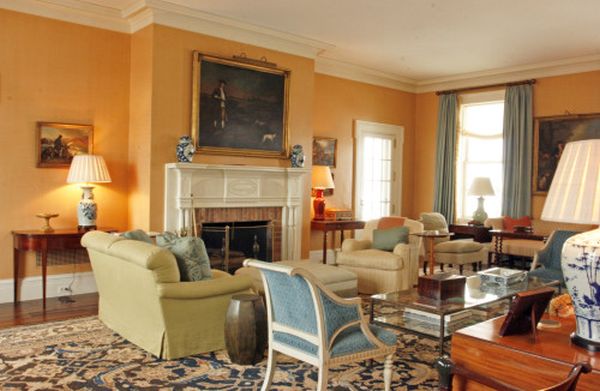 You can also convert it into a hobby room, where you can paint, do craft or stitch. If your family is into music, then let the formal living room transform into a music room. A dining room is also a good option. Enjoy your meals with your family with the warm fireplace for company.
Here's how you can go about creating that multi-functional room
With modern homes getting smaller, people these days are feeling the need for dual-purpose rooms more than ever before to make them functional and look more spacious. Dual-purpose rooms are ideal for studio apartments where you generally have less space. Multifunctional designs and furniture can help you to add more space to small apartments and make it look more spacious.
Interior decoration can be tricky, especially when you do not have any knowledge of trending themes or mixing and matching of different patterns and decorative objects. Here we have some innovative ideas that can help you to enhance the space and the beauty of your house.
A few essential tips to remember while opting for a multi-functional room
Proper color scheme
Considering the color is the best way to make the room look ready for multiple uses. A small room can be your living and on the other hand, this can be your office. You can add different color patterns to separate the corners of the room for multiple uses. You can give a formal look to the place to which you want to use for office area.
Adding bold and natural colors to the other part of the room can convert half of the room good to use as living room. Green and other nature colors can make the room perfect for all purposes. You just need to add different colors on walls to add multi-purpose look to it.
Multi-purpose furniture
Multi-purpose furniture is a good option that makes a small room look big and allow multiple uses. Storage furniture is ideal for small spaces they can be uses as seating or even bed and you can store your stuff in it as well. In addition, you can include a coffee table with drawers, as it will not only add a trendy look to the house but help you to add extra space to the house as well. You just need to add such furniture that can serve you in more than one way.
Open Shelves
Open shelves can help you add extra space to the room as they remove all the clutter, including books, antiques, plants, CDs, DVDs, and various other knick-knacks safely and elegantly. Shelves near the ceiling can create an illusion of bigger space and make the room look attractive.

Try mix and match in your multi-functional room
Mix and match is a new trend and is able to make a small room look bigger and attractive. You can add your favorite colors and designs to different walls of the room. Adding light colors to the room will give an illusion to have comparatively bigger space. Colors can add desired look to the room and help you to make the room and home look trendy as well.
Try something innovative with your multi-functional room
With little innovations, you can add an extra space to your small bedroom. You can convert a big cupboard into your study table by removing the doors and adding lights to it. You can use curtains to separate your bedroom from living or even fitness area. This big cupboard can be a small room for your toddler. Apart from this, you can also convert cupboard in a small bedroom for kids. These are just a few examples; you can use the stuff available in your home in multiple ways to add extra space to your home.
A few more multi-functional room ideas
Here are a few useful tips to create multi purposes rooms for your home:
Your home space is precious and you cannot waste a single area in your room when you have limited space. You need to design more efficiently to create a multi-functional room in your house. The population is increasing at an alarming rate, so people are constantly cutting down trees and clearing out forests to make accommodation for people.
We can stop encroaching into the forest land and cutting down trees by efficiently designing our houses to create a multi-purpose room. Therefore, we need to stop wasting space in our home, so that we can accommodate everything in one apartment. You just need a little home renovation for multi-functional rooms.
Closet-office design:
You can turn your guest room's closet into an office with small table, chair, and a few shelves. If you turn your extra space into an office, then you can work from home without stepping out. You can get the similar privacy of the office without spending much to create a separate room in your house.
Turn your child's room into a guest room:
You have two kids and you do not have extra space to make separate rooms for each of them. In this situation, you can either plan for a bunk bed or divide the room with different colors and curtains. If you divide the room with different colors and curtains, then it gives an illusion of two separate rooms in one area.
On the other hand, you can opt for modern bunk beds that are placed perpendicularly as it will give the kid sleeping in the lower bunkroom to breathe. Therefore, you do not need to spend a fortune on home renovation for multi-functional rooms.
Use your dining room as area to hangout:
The dining room is one of the rooms that are multifunctional. If you calculate how many hours you spend in that room, you will be quite surprised to know the number. Therefore, you can use your dining room as a hangout area by placing some cosy low couches with a coffee table beside it. In that dual-purpose room, you can have a cosy conversation with your loved ones as well as have dinner with your family. 
Office in your laundry room:
Are you thinking how you can use your laundry room as your office?
The answer is simple; your wall-to-wall cabinet can hide everything inside. From the dirty laundry bag to the front-loading washer and dryer, can easily be placed inside the cabinet; this will help to keep the organized and clean. You can add portable furniture for your laundry-cum-office room. So, choose rooms that are multifunctional to increase the utility of one room. 
Pro tips to remember
Follow these basic tips and tricks to create a multi-functional room in your house.
You need to think before creating a multi-purpose room in your house.
Make sure you have a plan before creating such rooms, as it will effortlessly serve your need for many more years.
While planning you need to understand the purpose of designing the multi-purpose room.
Make sure you have enough storage space when you are using one room for two purposes.
You will need cabinets to store different things in the room to make it look neat and clean.
Summary- Is it useful to create a multi-purpose room for your house?
Insufficient space is a common problem in small city apartments. Converting a simple room into a multi-purpose room can be a great solution for this problem. You can convert different parts of a room into study, dining area, and living room. Multifunctional furniture also comes handy when it comes to save space in your home. With the formal living room not in use, make good use of the space by converting it into a home office, a music room or a library.