The more recent home decorating trends feature a variety of innovative décor choices using modern chairs as well as other modern furniture. Modern chairs can make an otherwise plain seating arrangement look extremely lively and welcome. Available in a variety of styles and colors, these chairs can make for a really interesting room design, provided you choose them right. So here are some pointers that would come in handy when you go shopping for modern chairs to decorate your home with.
Modern chairs mixed with antique furniture for a classy vintage style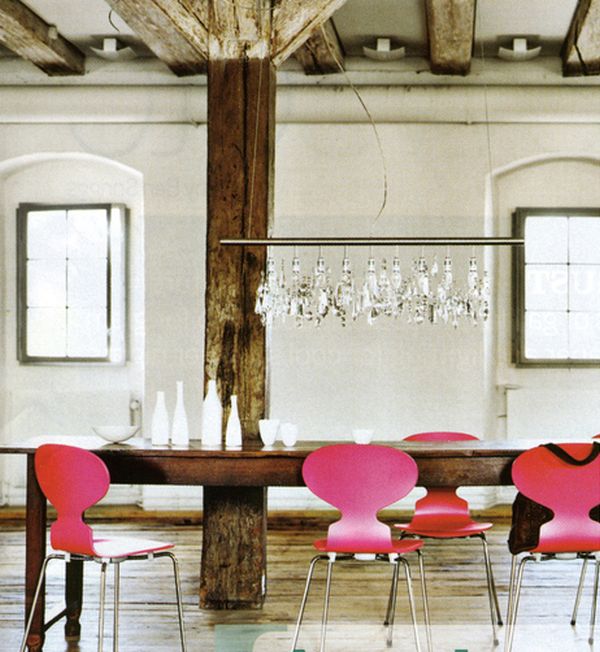 A great way to introduce some style fusion in your home is to opt for an appropriate blend of vintage and modern furniture. For instance, you can opt for a vintage dining table and surround it with chairs that follow a more modernistic style. This would really make the entire arrangement stand out and create a focal point of interest in the room. So remember, create something new and personalized with the right touch of vintage and modern styles.
Monochromatic or contrasting colors and shades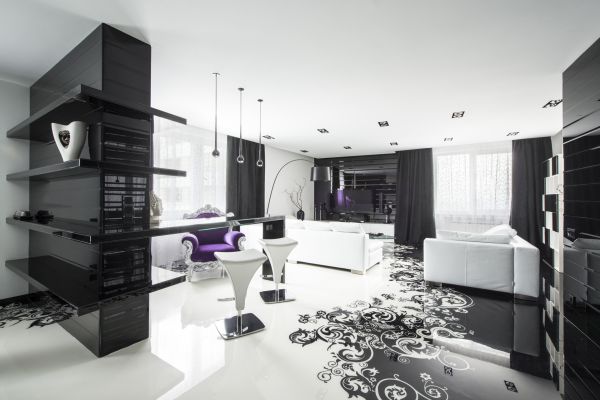 Another modern chair design trend you can look forward to adopting in your home is either the monochrome look or the contrasting alternative. While monochromatic chair designs that blend in with the background as well as the rest of the room décor would look stately and quite elegant, opting for slight shades of contrast via chairs with different colors or shades can make the place look livelier and more casual. It all depends on the mood you want the particular room to set. For instance, a room with a white background can be made more elegant by adding white colored chairs to the space or livelier by adding contrast colored chairs that would stand out exceptionally against the plain background.
Eclectic design combinations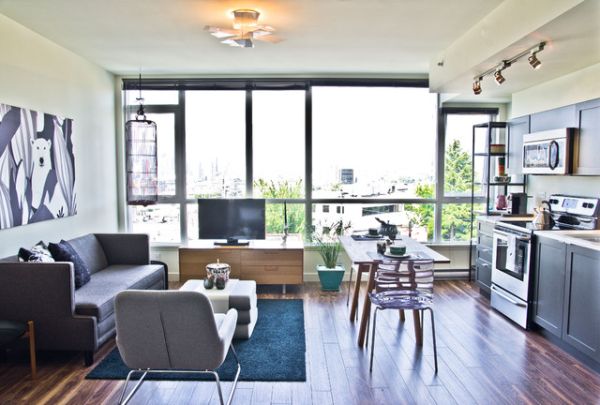 An eclectic design combination would leave your home with a look that adopts the classy past and combines it with innovative modern ideas to create a one of a kind room décor you would love to show to your friends. These design combinations allow the room to have some originality wherein you can personalize the rooms as you like by throwing in unique furnishings that would complement the modernistic décor in the rooms. A design like this is a great way to decorate your room if you have the time, patience and creativity to do so.
Repurposing the old to create unique modern details on traditional chairs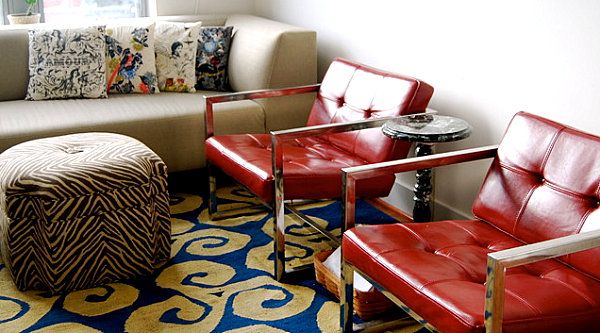 You can choose to give those traditional chairs in your home a modern twist by pairing them up with repurposed furnishings. Options like handmade crafts, additional wooden details and even new upholstery (preferably with brighter colors and bolder prints), etc. will definitely turn these old chairs into modern masterpieces for your home. So remember thaty there is no need to worry if you don't have the budget to buy a whole new set of modern chairs. A few simple changes and fine detailing will help you get the desired result with your old furniture itself.
Combining various colors for chairs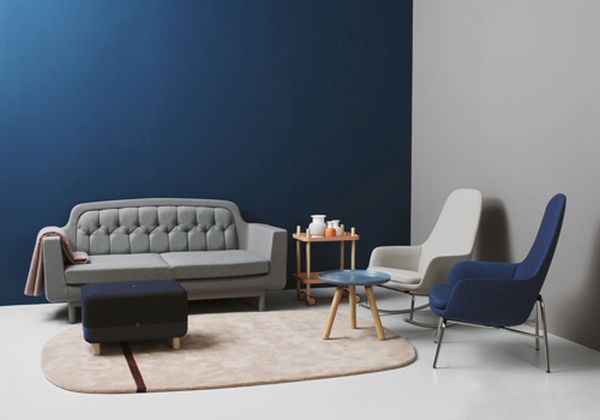 Opting for contrast colored chairs would help you achieve a livelier look for the rooms, but choosing chairs with different bright colors can make the space look funkier and more laidback. For instance, a room with a plain background will look great if you throw in some colored chairs. These chairs will break away the monochrome look of the room and ensure that your eyes remain fixated to the color display they put on.
Opting for Contrasts in Height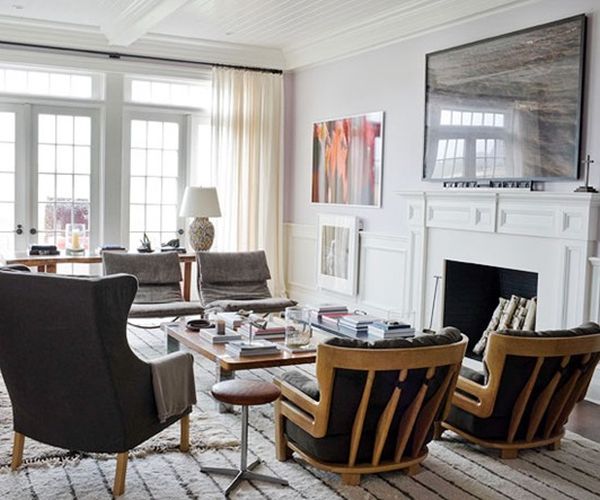 Gone are the days when all the chairs in the house needed to be of the same design and color. The more recent design trends using modern chairs incorporate different heights into the same living space to create an innovative look that breaks continuity.

Summary
The marketplace is literally teeming with modern chair design ideas you can adopt for your home. The ideas mentioned above can inspire you to choose the best design trends using these modern chairs for your home.