The trio consisting of Richard Clarkson, Clay Kippen and Zena Verda Pesta have innovated a special stool which is environmentally 'green', good health-wise and great in its design. The 'U' Stool derives its name from its shape and also from the fact that it has been created to provide better for 'you'!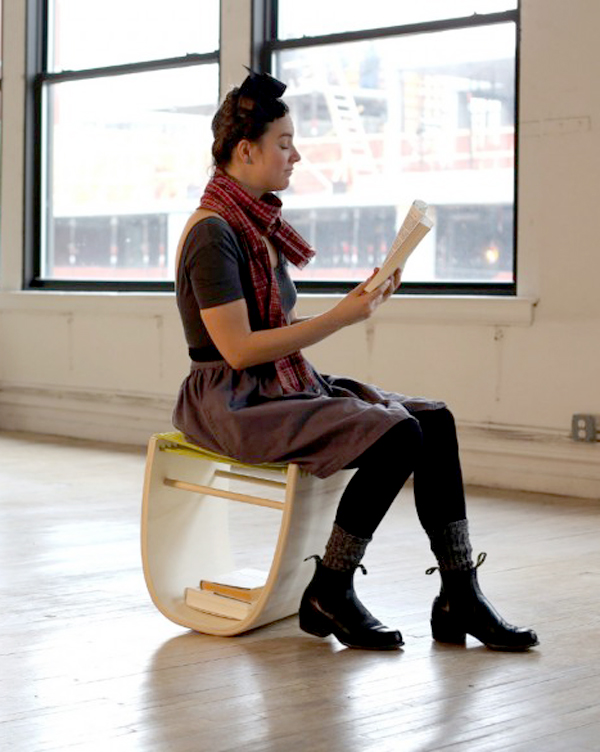 This U Stool has been designed as part of the Material Futures course being offered at Material Connexion. An elegant and useful design constitutes the stool which also acts as a rocking chair, an exercising accessory and a book shelf!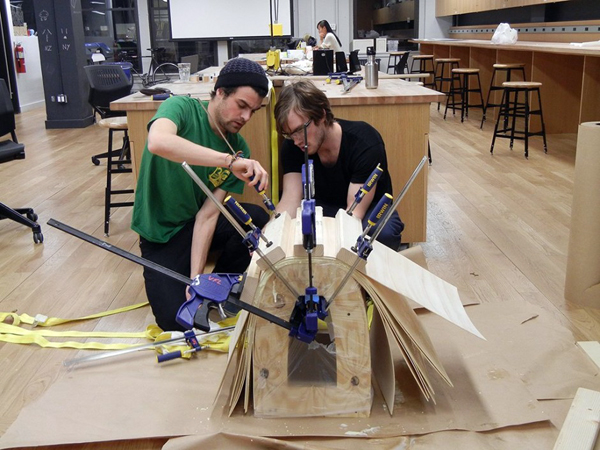 The stool encourages what the creators call as 'active sitting'. Since it engages the occupant with its gentle rocking motion, it also ensures that the abdominal muscles and feet are gently exercised. By resulting in constant postures changes during the rocking, the U stool also ensures that the mechanical load on the back, hips and rest of the body is constantly shifted. Thus, there is minimal strain on the body.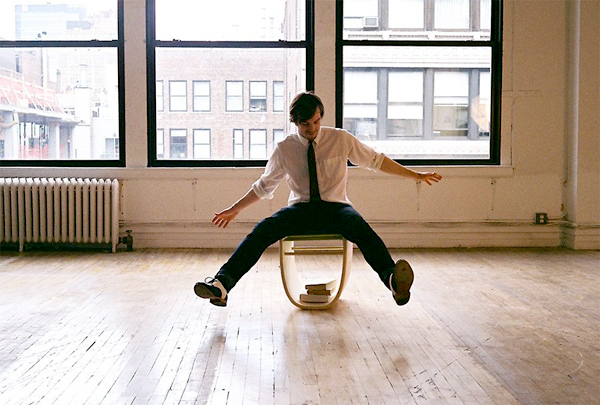 The actual seat is made from stretched cords which are a very flexible option. There is no need of any added cushion. The stool is light and easy to move around. The steep curve of the 'U' ensures that the books in the shelf below do not keep moving while rocking.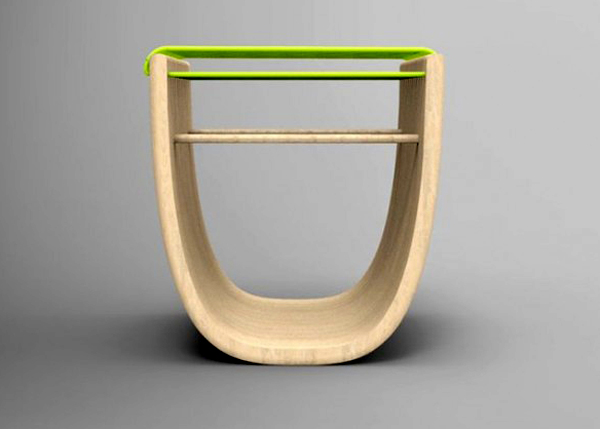 Adding to its various advantages is the fact that the stool uses much lesser energy in its manufacturing too. Since all materials used are bio-degradable, the stool easily become part of the natural landscape in its afterlife!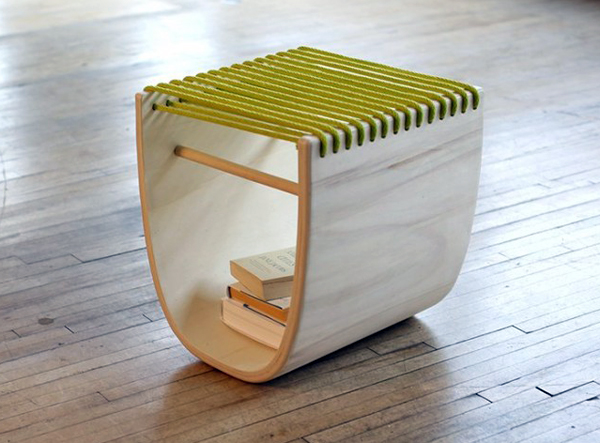 All we can say is that this stool surely rocks – a thumbs up in every way!