Many modern day kitchens have all black, all white or a mix of black and white patterns. The concept is to keep them monochromatic, simple, and functional. However, things are changing now, as there are amazing kitchen cabinet designs to choose from. From colorful paintings to innovative lighting choices, there is a world of possibilities that can give your kitchen an individual personality. Here are some such amazing designs:
Kitchen Cabinets by Leicht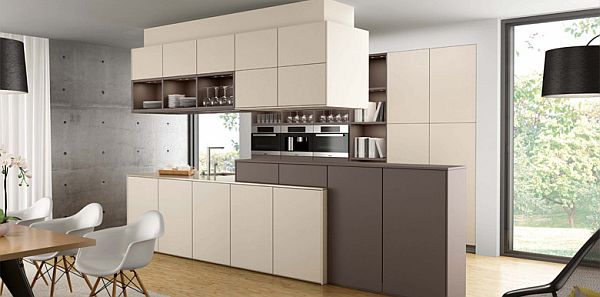 The German designer Leicht has come up with some innovative cabinets that make use of the spaces under your kitchen counter tops. Not only do they look stunning, but they are super functional as well. The focus is the deep drawers that make storage of bulky items like soup pots and pitchers very easy and convenient.
Adornus Kitchen Cabinets by ADI Supply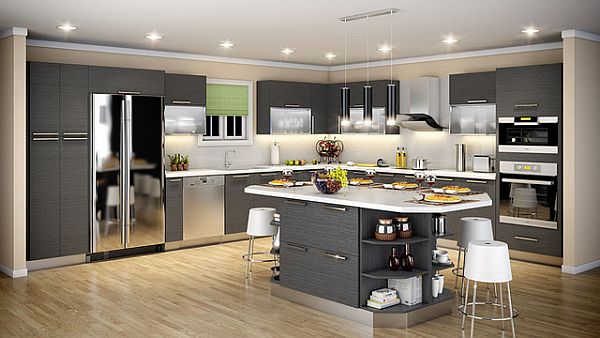 The Adornus cabinets by ADI Supply have sleek frameless euro slab doors that look very elegant and modern. The aluminum toe kick on the base of the cabinetry also adds that splash of brightness to the kitchen, making it look different from top to bottom. The perfect match of subtle colors and metals adds an element of futurism in interiors and this is what they Adornus Kitchen Cabinets precisely do!
The Luxury Glass Cabinets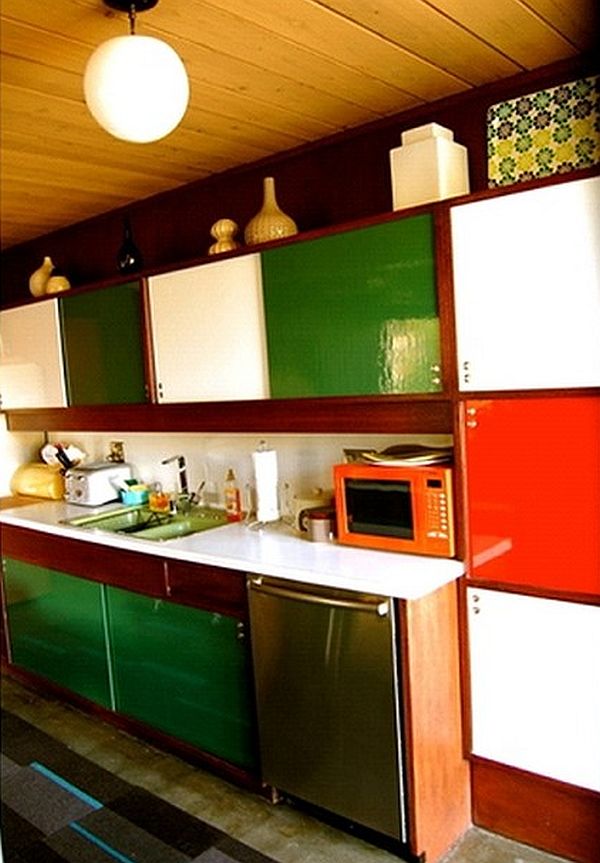 These glass cabinets from the Isola Linear feature cabinet a structure that looks like a cantilevered and appears as if it is floating and stacked at the same time. This amazing floating kitchen has Venetian glass mosaic finishing and five different etchings. Therefore, if you want to pretend you are working in outer space, then this floating Luxury Glass Cabinet is the perfect kitchen decor for you.
Kitchen Cabinets with Two or More Colors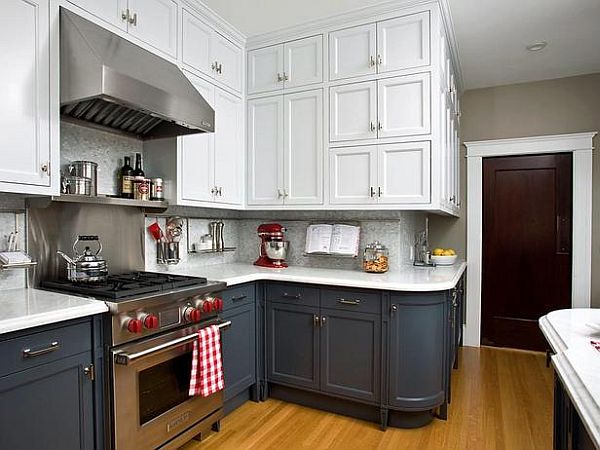 You can introduce an innovative color scheme in your kitchen by combining two eclectic colors. For instance, a kitchen that features yellow, lavender and white cabinets look very refreshing and modern at the same time. You can even introduce all the rainbow colors in your kitchen with a rainbow cabinet technique that looks amazing if done well. A good color scheme not only changes the look of the kitchen, but also makes it look more inviting and fun.
Making a Statement with Different Finishes and Cabinet Shapes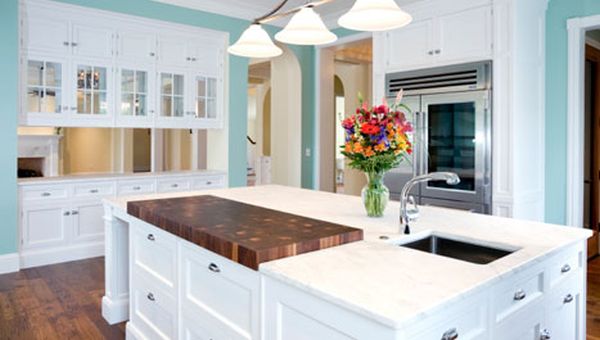 Just like using multiple colors inside your kitchen, you can also make a statement by using a combination of various cabinet finishes. You can combine wood with lacquer, steel and patterned wood grain for the perfect modern look. Another great way to catch everyone's attention would be to use curved kitchen cabinets that would make your kitchen look artistic and interesting.
Transparent Cabinets and Open Shelves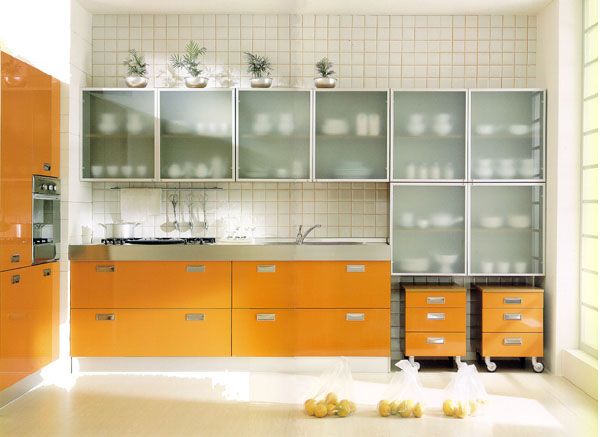 You can go innovative and let your expensive China do all the talking inside transparent cabinets. If you are a little more wary about your privacy then opt for translucent doors that also look very interesting and different. You can also opt for open shelves that can exhibit your vast collection of colorful dishes and bowls, adding a splash of color to the kitchen.
Cabinets with Upholstered Exteriors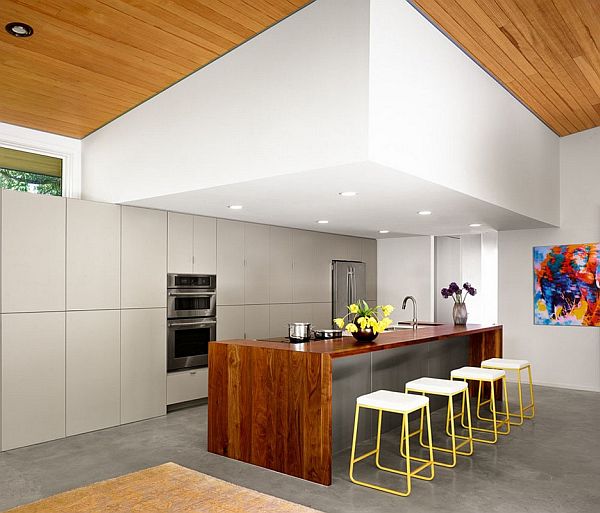 Have you ever considered getting the upholstery done on your cabinets? You can opt for covering the exteriors of your cabinet doors with any material of your liking. You can even match it with the stool upholstery inside the kitchen. This would add more texture to the kitchen and would make it look very inviting. Furthermore, you can do this yourself with the help of a tutorial.
Summary:
Traditional kitchen cabinets would always be there, but the new sleek and innovative cabinetry is something that would certainly add a wow element to your kitchen and make it more interesting to work in.