Using flowerpots in your house as a decorative idea will bring in some life and make the space look colorful and fresh.  To personalize this space, get your family to design the pots in their own ways and paint their initials or names on them. This will bring in a beautiful look and feel.
You can consider using shelves, old shutters and even arrange them with the help of a steel rack to get more storage space options,  it is not essential that you have to use only real plants, if you want, you can also consider using artificial ones. 
The Rain boot Pot Collection for your fence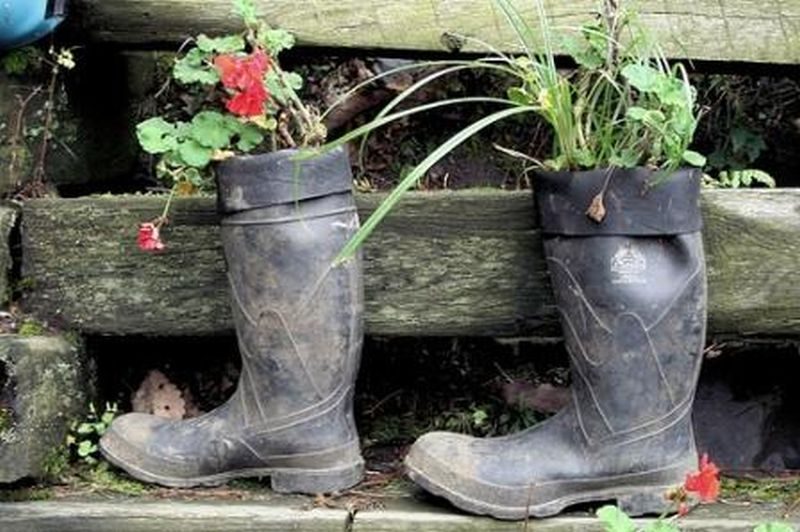 Just because you have a fence does not mean that you cannot decorate it and make it look beautiful. Convert your old rain boots into flower ports and use them as decorative pieces for your fence. You can put in different kinds of flowers and hang them beautifully on the fence.
Using old shoes for the front porch wall
Instead of leaving your front porch wall empty, consider using flowerpots to decorate it. The only difference here is that you can use your old crocks or shoes as and plant some small sized plants. If you want, you can give a new look by repainting them or even use craft materials.
The live flowers wall of frames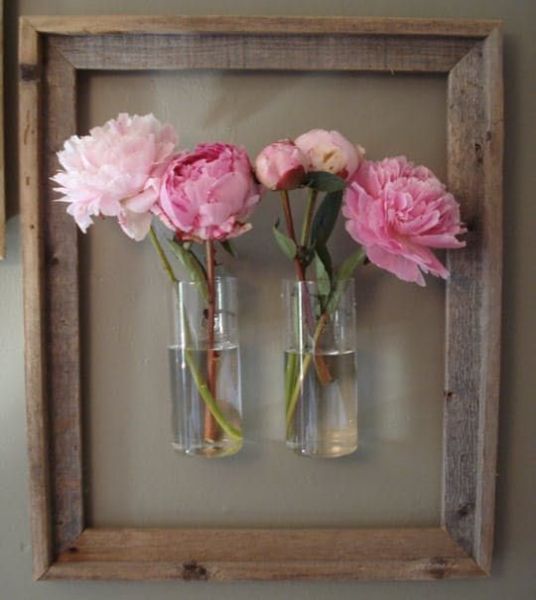 Why choose paintings for decorating your home when you can get the natural feel? All you have to do is arrange the pots in a nice design and use a frame to give it a neat border. If you want, you can also consider using small sized frames for each pot individually to give it its own look and identity.
Using old bags as a case for your flower ports
Why throw out your old bags when you can use them for a different use. Instead of letting them lie in the cupboard or throwing them out; place the pots inside the bag and hang them.  This will give your pots a very different look as well as bring in a new way to use your old handbags. This is a good option to consider for the exteriors of your house. This way when you water the plants, you do not have to worry about your floor getting dirty.
Use old wooden crates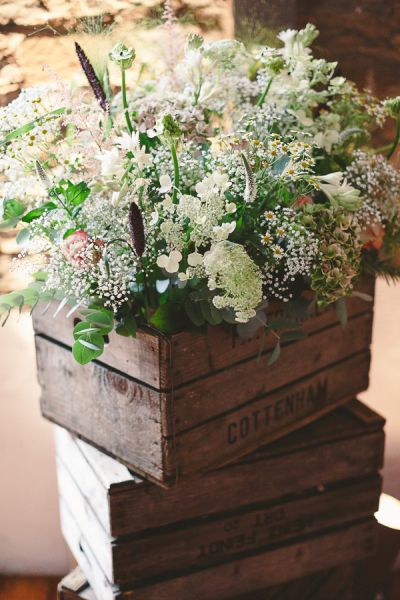 For your indoor kitchen garden, you can consider using wooden crates as a base for your pots. This will allow you to decorate them the way you want. You can place these crates on the floor, near the window, or hang them on the wall. Add in wooden plank/planks depending on how big the crate is to create a partition or a rack. This way you can store multiple pots in each of them.
The live center table
Why let your center table be dull and boring when you can convert it into something interesting. A very simple and beautiful way to decorate your center table is by cutting it in the center. You can place a wooden plank below so that the pots can stand on it. If you want, you can give it a little design by cutting it into an irregular shape.
Make it a live indoor wall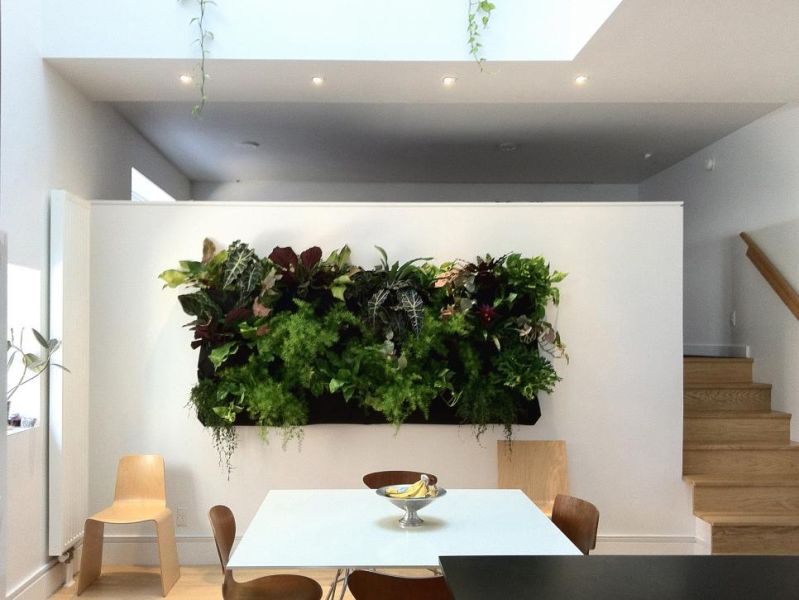 Another beautiful way to decorate your house with flowerpots is by making a nice collection of live indoor plants. You can place a variety of indoor plants along with a few indoor creepers to give it a good look. One suggestion for your live wall is to use painted and colorful pots.
Blend it with your old dinner sets
Looking for a unique way to decorate a space, why not use differently sized plates from any old dinner set along with some pots.  If there is a plain space on the center of the plate, you can use that space to stick a few family photos. Along with that, decorate that space with a few pots, this is a beautiful way to fill in the gaps and have a memory wall that you can cherish all your life.
A mini indoor rock garden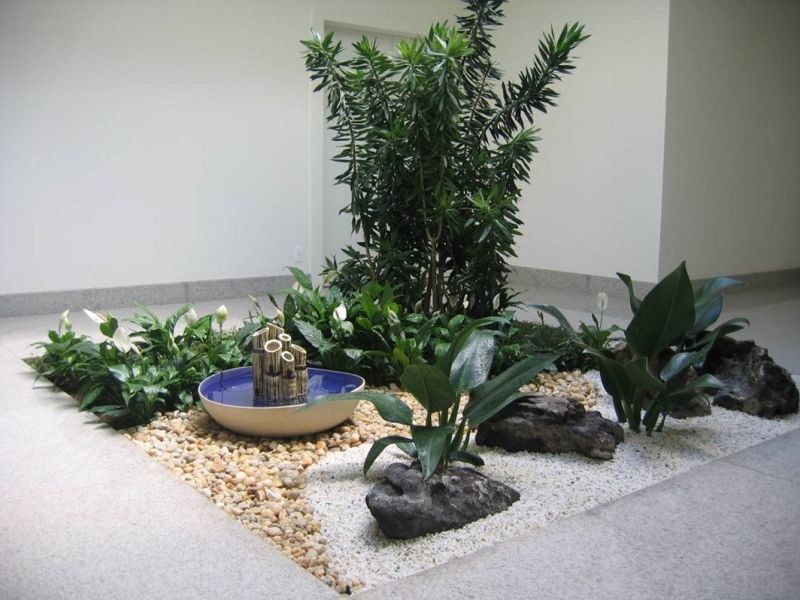 If you have a small space and want to get the most out of it, this idea is surely something you can consider. In this concept, you can have a small rock garden placed inside the family room. Use a variety of flowers and leafy plants. For this idea, you can also consider arranging the pots near your balcony or any place where there is a lot of sunlight.