The different types of folding doors
Door designs are available in many options. There are single panel doors, doors with two panels or more. Folding doors are so called because they have two or more panels within a single door and they can be folded open. Doors with a single panel swing open. In many countries, in earlier days, people had folding doors. Many garages, storehouses and industrial warehouses have folding doors. Folding doors are needed when there is lack of space that is if there isn't enough space available to open the door wide.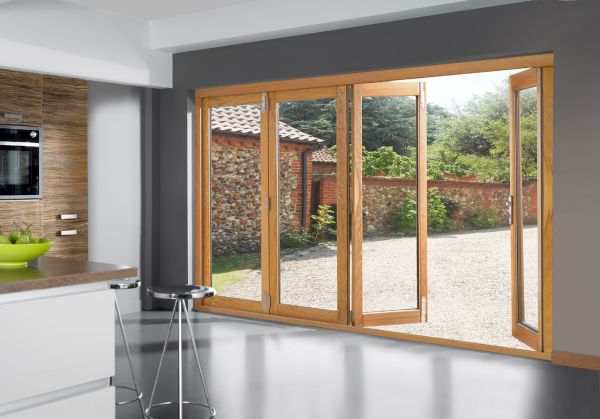 Bi-fold doors – saves space and look good
There are mainly two types of folding doors, one that have two folds, commonly called bi-fold doors and the other with multiple doors, referred to as accordion doors.  Bi-fold doors can be found in many homes.  These doors are supported by a middle hinge, which joins two narrow doors together. On opening of a bi-fold door, the two doors fold along the hinges and slide to one side. Some houses install folding doors made of glass. Such doors do not only look attractive but gives an excellent view of outdoors.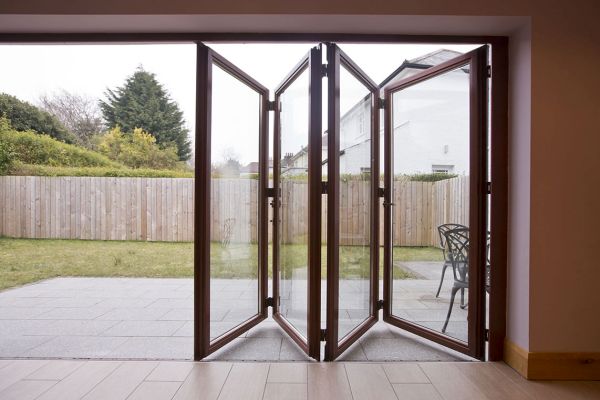 The different folding nodes of bi-folding doors
Nowadays, you get different types of bi-folding doors so that you can even custom make such doors to suit your needs. One type is where the bi-folding doors can be folded right up to both ends. These kinds of doors are perfect for garden rooms. Such type of doors also allow one panel or door to be hinged so that it remains as it is even while you fold other panels.
Another type of bi-folding doors comes with the option of folding at the center. There is yet another type of bi-folding doors that can be folded round the corner. This kind of doors are apt for those who would want to save floor space.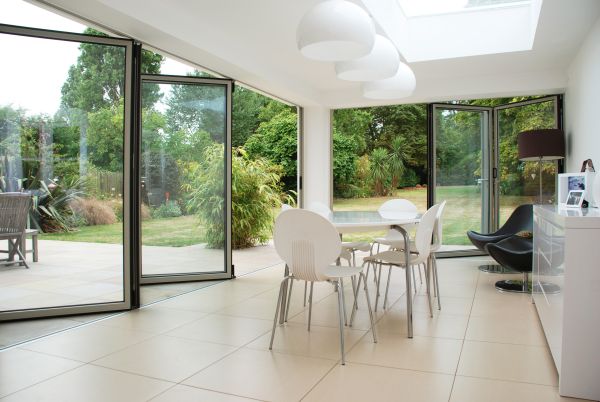 Multi-folding doors – many doors fixed together
Multi-folding doors have more than two doors attached to one another. Since the many panels of the door fold to one side just like an accordion, they are also called accordion doors. Though they occupy lesser space than bi-folding doors, the panels are made of thin material.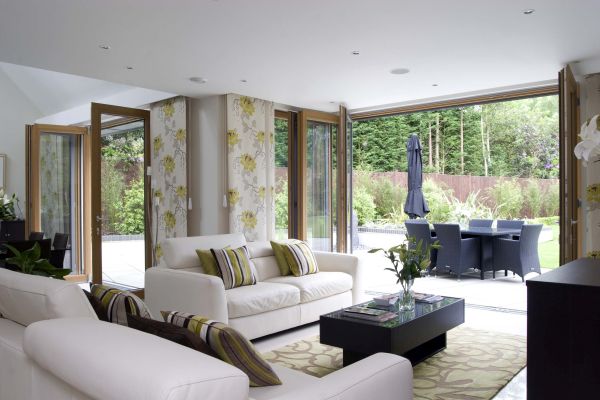 Folding doors are a great addition to any home
You can even use folding doors as exterior doors. Since these doors are convenient and practical, such doors can be easily installed in your home. It can be the perfect door of closet or wall shelf or any room in the house.
Summary
Folding doors can save floor space and with the availability of bi folds and multi folds, such doors can be a great addition to your home.