With the era of smart homes slowly rising, people are not just becoming aware of the benefits of having a smart home, but are also doing their own set of research to find out which kind of product will help them out. Some of these products come with their own companion app, which is indeed a blessing. However, there are products in the market that do not have their own apps but instead are compatible with third party developed apps. To save you the time and energy of finding out which app will be suitable for you, we have compiled a list of some of the best apps in the market that might be perfect for your smart home.
Nest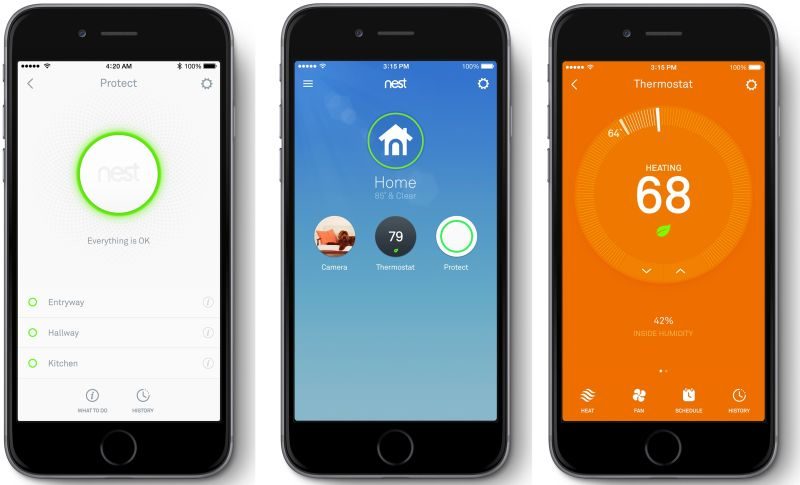 The most popular app that is there in the market, the Nest app is compatible with almost all smart home products like the Nest protect, dropcam, Nest Cam, Nest Learning Thermostat etc. Another good feature of this app is that you can make separate accounts for every member. The admin not only has access to all the accounts but he can even monitor their activity. In case there is a situation in the house, every person who is within the network of the nest app is notified about the same.
SmartThings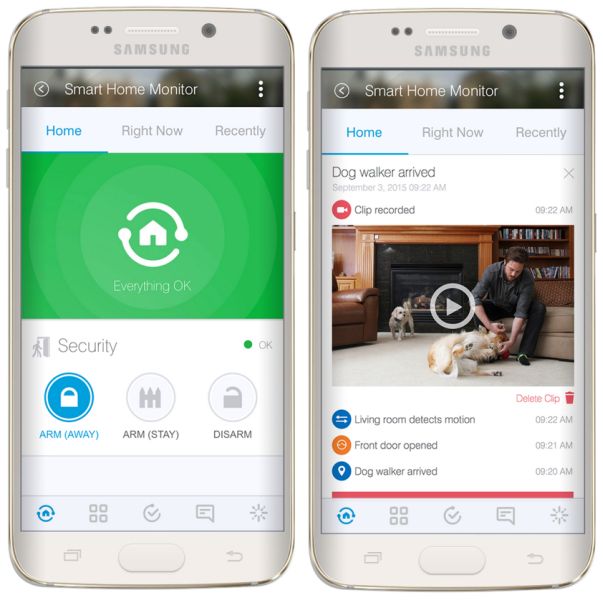 Another beautifully designed smart home app is SmartThings. This app not only allows you to connect to your smart home products, but also allows you to make changes to each of them individually. From your garage door to your coffee maker to even the security devices, iPhone users can easily monitor everything at their own convenience.
Ninja Blocks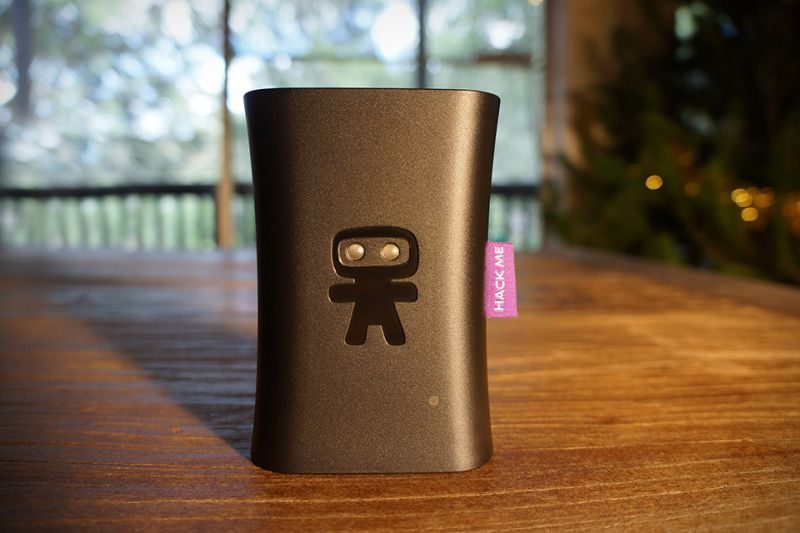 Another good IoT app that is also compatible with different kinds of smart home products, the Ninjablock comes with economically priced kits and additional sensors. This app is perfect for people who love to do things on their own. It is an ideal choice if you are looking for an app that is designed for DIY projects. You can customize the behaviors of your house in the most effective and efficient way.
Yonami Home automation app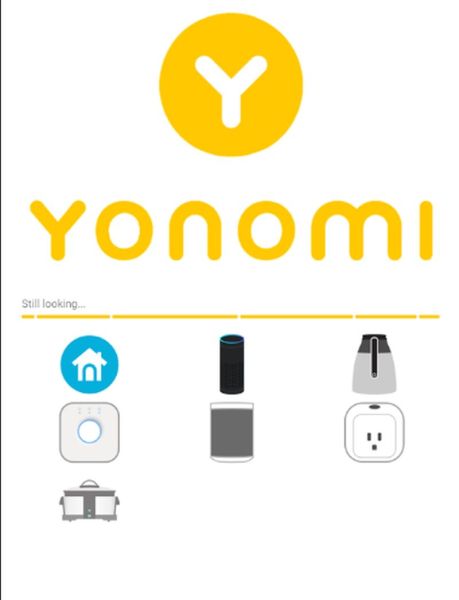 An app that is compatible with Alexa, it not only allows you to control your smart home products, but it is also very easy to set up. The only one thing that you have to be careful about is to check the list of compatible smart home products. This is because this app does not support home-automated products that are SmartThings supported. It also has a limited partnership in comparison to Stringify and IFTTT. With this app, you can also customize the bedtime routine of your kids.
WeMo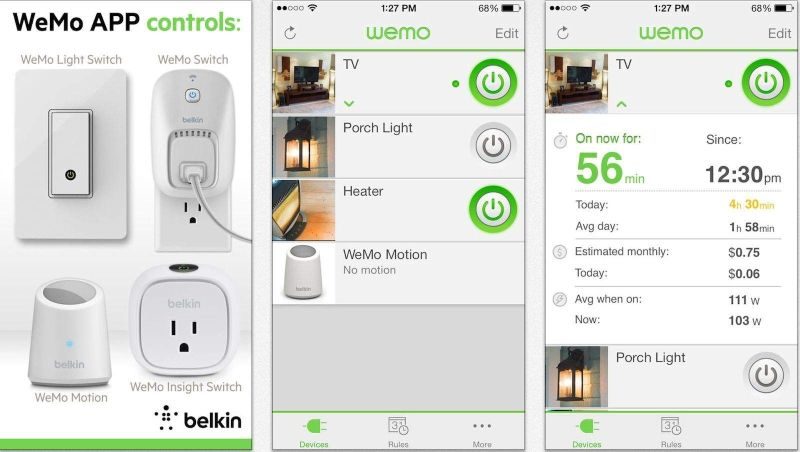 This app is designed by Belkin and it lets you convert any device that is plugged into the wall into a smart one. It is compatible with both Android and IOS devices. Even if you forget to switch off the lights or leave the heater on, you can easily turn it off as soon as you remember. There are no restrictions on the kind of automation you can do with this app. For a price of$80, you get a motion sensor and switch, which makes it both economical and useful.
Control4 MyHome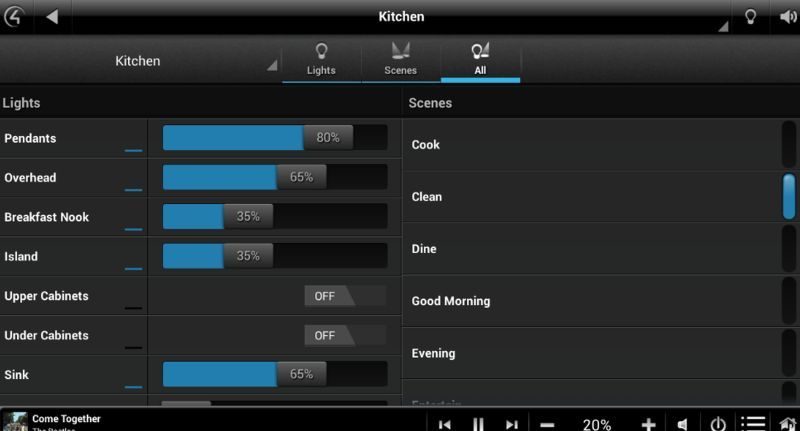 Your phone is all you need to control your home. This is because Control4 MyHome is an app that gives you the freedom of taking care of your house whenever you want. The management control that you get is not just on the security systems and lights, but this app also lets you take care of the home entertainment section, and even the garage. Just in case your child is happily playing his or her favorite video game instead of studying; you can shut it down remotely through this app. Though this app functions in a very complex way, yet it has an extremely simple interface.
DirecTV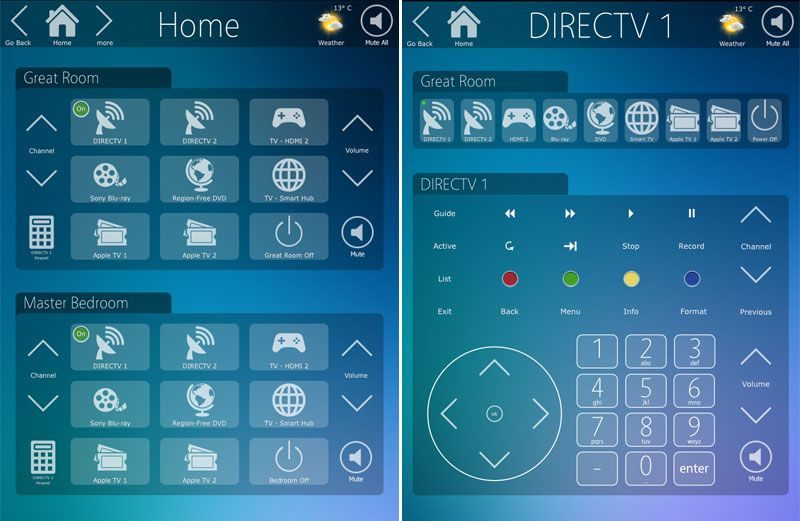 The latest version of this app, which is compatible with Android and iOS, not only lets you control your smart home but also goes ahead and gives you the benefit of voice controls. The only twist in this front is that the WI-Fi network has to be the same. Through DirecTV, you can record your favorite shows and movies whenever you want, and use your iPod to watch TV while you are on the move.