In modern day houses where storage is a serious problem, under stair space can serve as a perfect option to hide your belongings and keep your house organized and de-cluttered. With some clever ideas given below, you can turn your useless under stair space into shelving units that are perfect to tuck away your objects, maximize your space and transform your house into a place, which is highly attractive and easy to clean and maintain.
Creating a sneaky storage inside your hallway: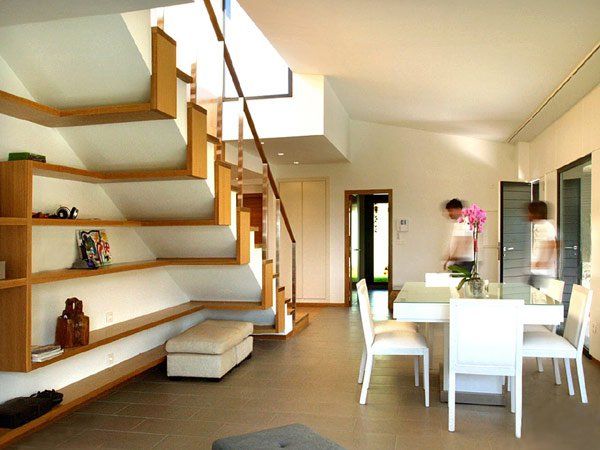 The under stair space in a hallway can be utilized creatively to create an elegant and stylish storage space. The hallway stairs receive heavy traffic and hence, it becomes an excellent space to keep away things that you need more frequently. You can even create a cozy corner under the stirs by placing a couch or an extra large armchair or utilize this area to display your favorite décor items. Even you can go extra creative and display your gears, such as bikes, under the stairs to add a unique appeal to your décor, while making the maximum use of space available inside your house. Thus storing essential things here would make them easily reachable and will save your time in searching them.
Dedicate the under stair space for shelves and cabinets: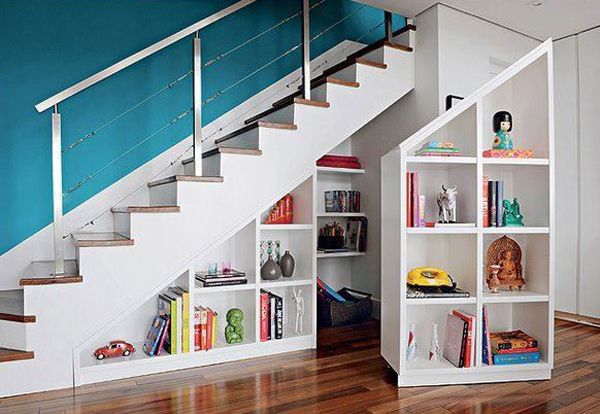 Shelves and racks store almost anything to help you keep your items arranged and organized. While we generally find square shaped shelves in houses, irregular shelves in various sizes and shapes also look stylish and chic.
Make it a tiny powder room: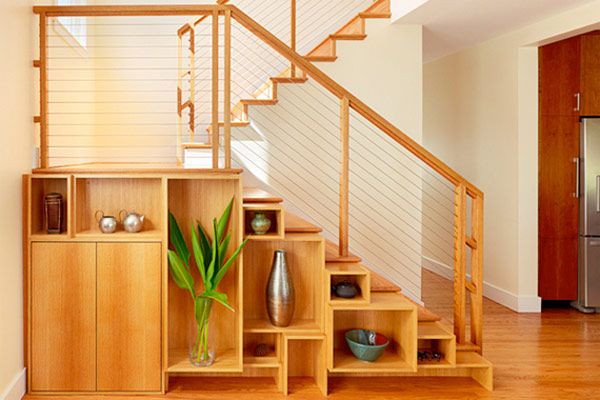 Your under stair space can be used to serve as an extra bathroom. All you need to do is drape the walls in attractive wallpaper and other details like a mirror and a napkin holder to make the bathroom appear stylish and trendy.
Design a perfect bookcase: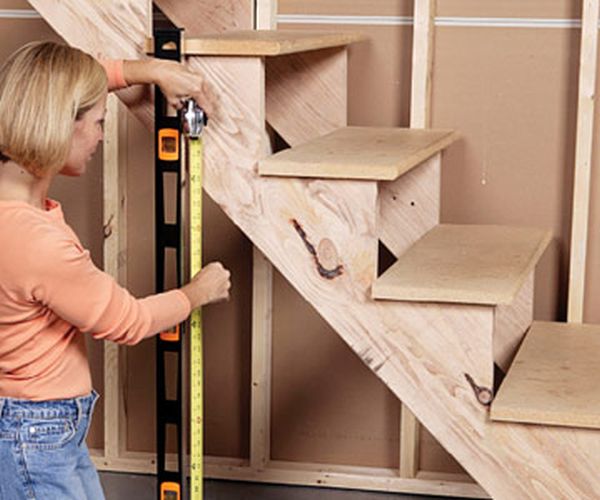 Under stair space that isn't large enough to be able to serve as a powder room can be easily utilized to store books and is easy to design. There are various book case options, ranging from cubby stylebook shelves to shelves with varying dimensions, for you to choose. Apart from books, these shelves can accommodate other objects as well.
Go for an unrevealed kitchen pantry: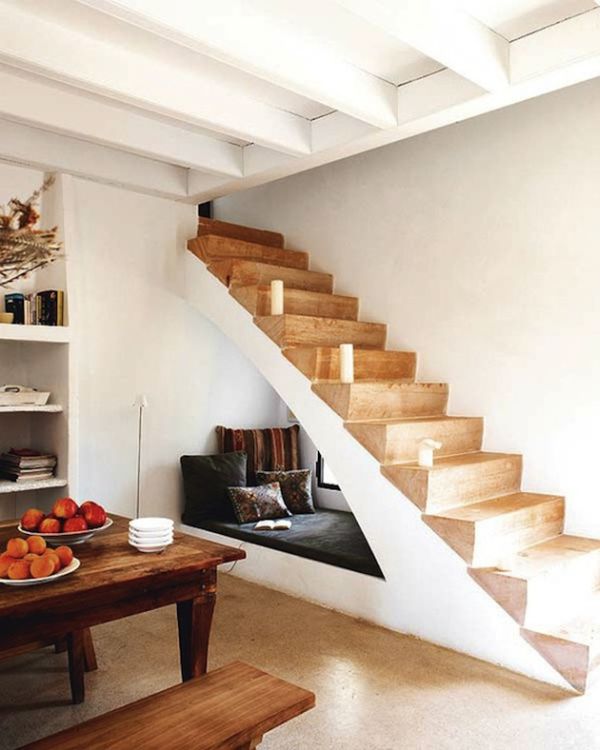 Every kitchen owes a well-organized and sufficiently large pantry to hide the items of daily use. However, in modern and space crammed homes, it is often difficult to have separate kitchen pantry. But if you give a though, under stair space can be an excellent way to have a fully fledged pantry with floor to ceiling shelves to store various items like canned food, baking necessities, extra cutlery, etc. For a modern and eye-catching décor, you can paint the wooden doors of the shelves in a bright and popping shade, such as green.
Have a wine store: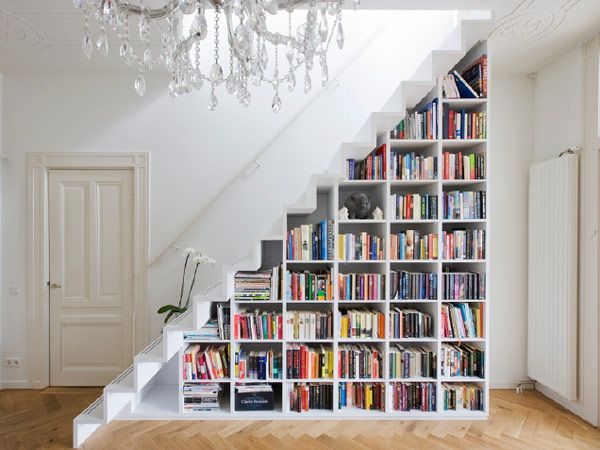 Ever thought about your under stair space to keep and display your wine collection? With customized shelves designed under stair, you would be able to create a perfect wine cellar that would transform the place into a party hub, thus eliminating the need to approach the basement each time you raise a toast.
Home office: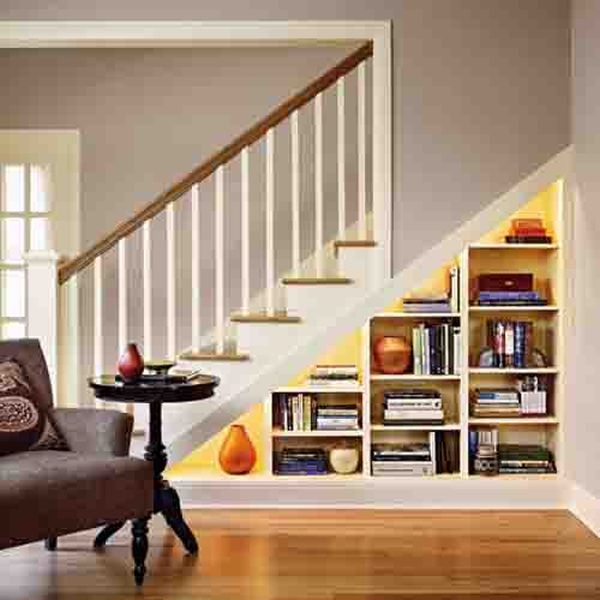 For those who want an undisturbed place to carry out their office work but cannot do this because of the absence of enough space, here we are with an exciting solution. Attach a worktable to the wall, create a corkboard to pin up your objectives and achievements and add an elegant and comfortable chair to have a stylish and functional workspace.
Summary:
Creating extra space inside your house to achieve various purposes is no more a daunting task, only if you follow these tips and transform your home into a beautiful and well-maintained place.